Not everyone needs or wants a powerful laptop. For many, a low cost and light design are miles ahead on their list of priorities over small boosts in performance — if the laptop can surf the web, watch videos, and download music, what's there to complain about? Still, low cost notebooks aren't that easy to come by. Netbooks went away as fast as they arrived, and though there are many budget machines out there, many run Chrome OS. Enter Acer's new Aspire One Cloudbook.
Hardware
The Acer Aspire One Cloudbook is cheap with a starting price tag of only $169 USD, but it comes with Windows 10 and holds its own again some more expensive competitors. The model comes with both a smaller 11.6 inch display and a larger 14 inch display — we got our hands on the larger of the two, model AO1-431-C1FZ to be precise. With it comes a 1366 x 768 resolution, the same spec offered by the other free models.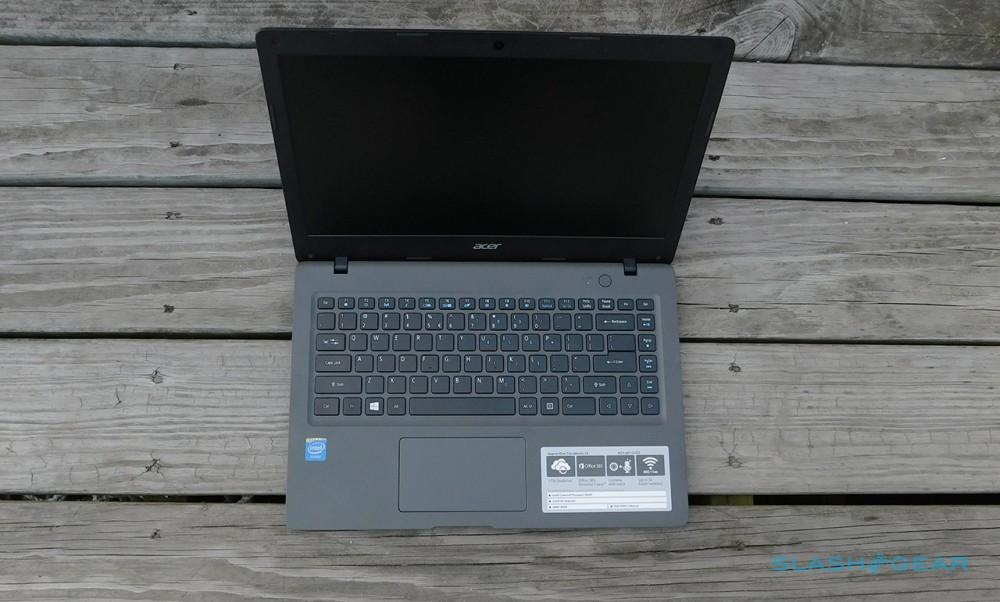 This particular machine is covered with soft rubber-like material adorned with shallow pock marks; it takes on fingerprints easily, but is pleasant to the touch, more so than the somewhat dry-feeling plastic surrounding the keyboard. The laptop's profile is very similar to that of the MacBook Air, having nearly the same width at the hinge and tapering down to a thin front edge. Within lies a low-profile keyboard (no backlight), and a pair of black hinges holding the display in place.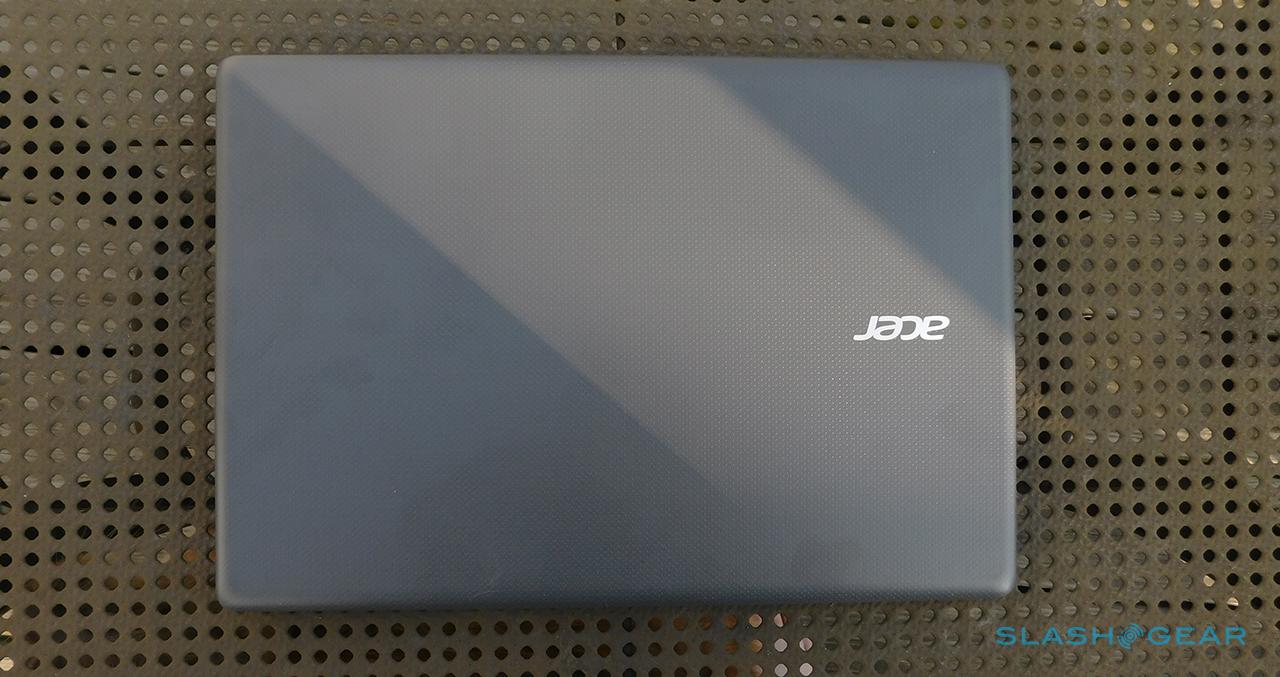 Those hinges are stiff and don't allow the display to flop around, though the display itself feels a touch on the thin side. The trackpad is smooth, and is perhaps the biggest downside with the Cloudbook; it, unfortunately, has a somewhat spongy feel when pressed and needed to be pressed multiple times more than once during use. Once you get used to pressing it firmly, that multiple-press issue will likely disappear, but if you're coming from a laptop with a tight, snappy button, expect there to be an adjustment period.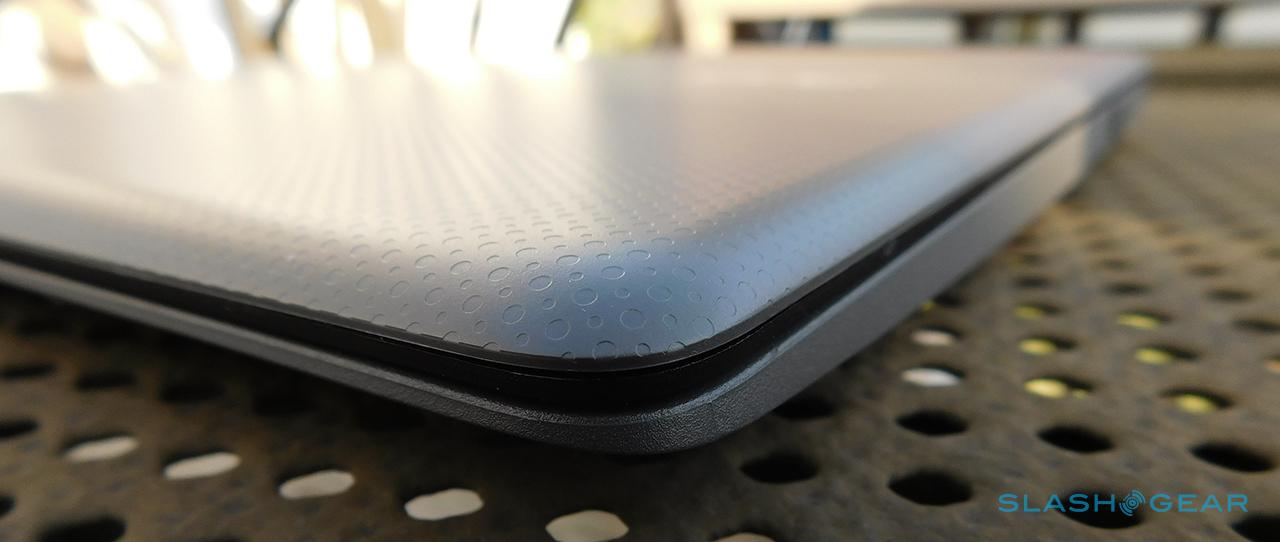 Our model features an Intel N3050 Celeron 1.60GHz dual-core processor, 2GB of RAM, Intel HD Graphics, and 64GB of internal storage space. That doesn't leave you with much room to store content, but the issue is addressed via the inclusion of an SD card slot. The display, meanwhile, is an Active Matrix TFT color LCD with an LED backlight — it has nice colors and a matte finish that works well in bright rooms.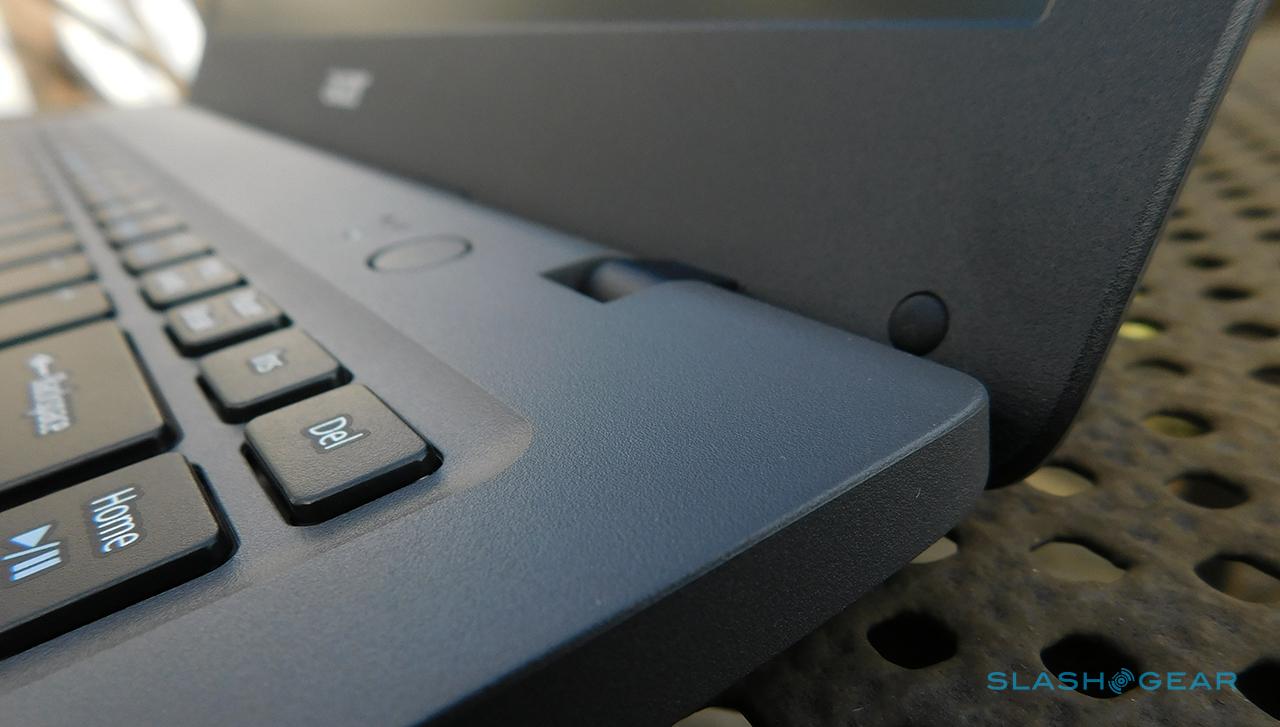 Connectivity is fairly expansive, with Bluetooth 4.0, 802.11ac WiFi, HDMI, and a USB 2.0 port and USB 3.0 port. Joining these is a webcam and integrated microphone, 3-cell battery, and overall weight of 3.53lbs.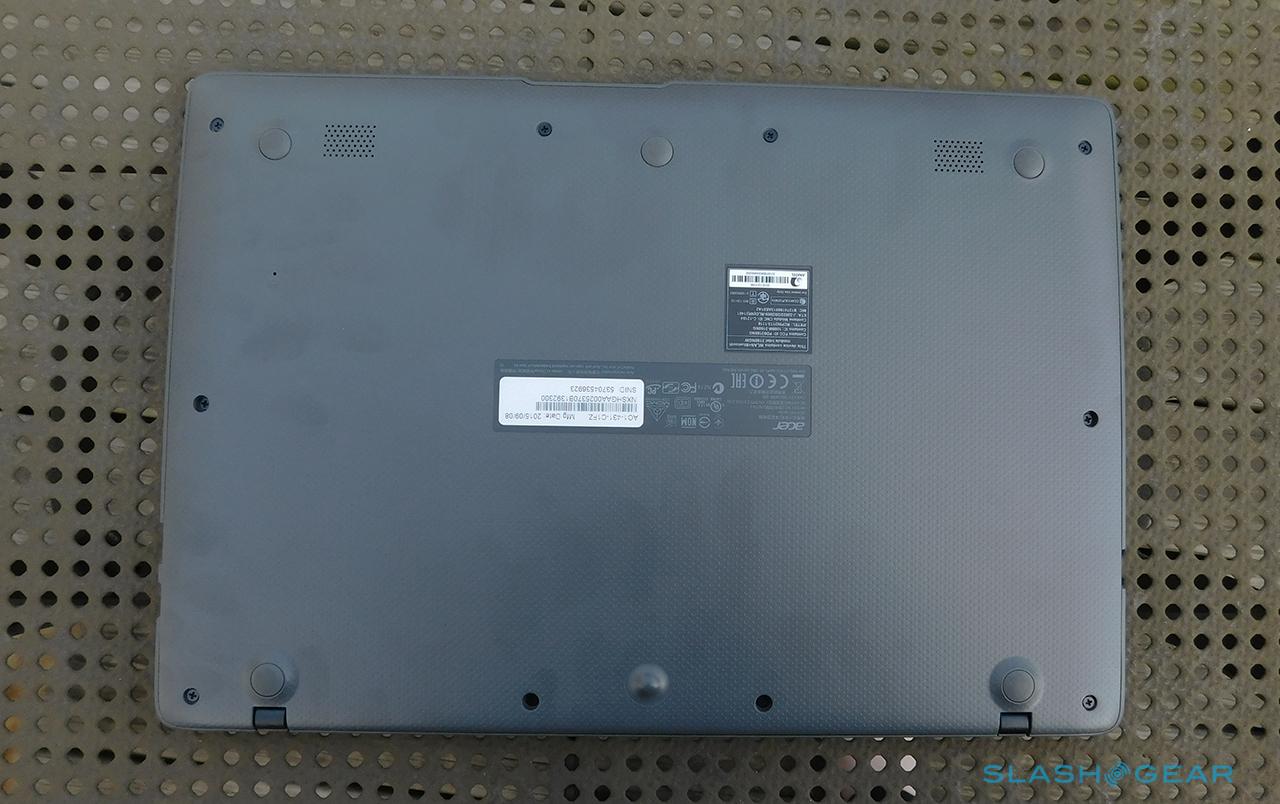 Software
The Cloudbook is loaded with Windows 10, which is one of the biggest reasons to give the laptop extra attention — a Windows 10 Home laptop for a couple hundred bucks is hard to say no to. It runs the OS well, though not particularly rapidly.
That is joined by some pre-installed software, most of it being Acer's own applications. There's Acer Care Center, Acer Quick Access, and Netflix. The relatively lack of bundled software is always welcomed, as too many machines arrive packed full of bloatware.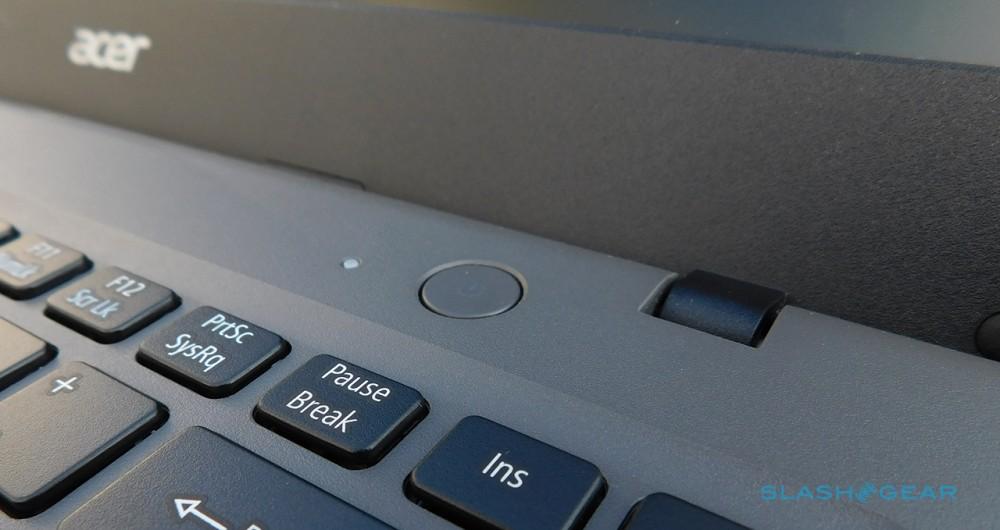 Performance
The Aspire One Cloudbook's performance is right about where we expect it to be given the Intel Celeron processor under the hood. It does hesitate every so often if you get carried away with the multi-tasking; as an example, I had music playing and was installing a program when I decided to log into Gmail. The browser hesitated for a second or two while loading, something you were only likely to notice if you were on the lookout for it. We don't consider this a performance problem; it is simply reality when dealing with low-cost, low-powered laptops.
As far as the benchmarks go, they're more substantial than that of the Acer Switch 10 Special Edition we reviewed recently. You can compare it with other benchmarks found in our Laptop Reviews portal.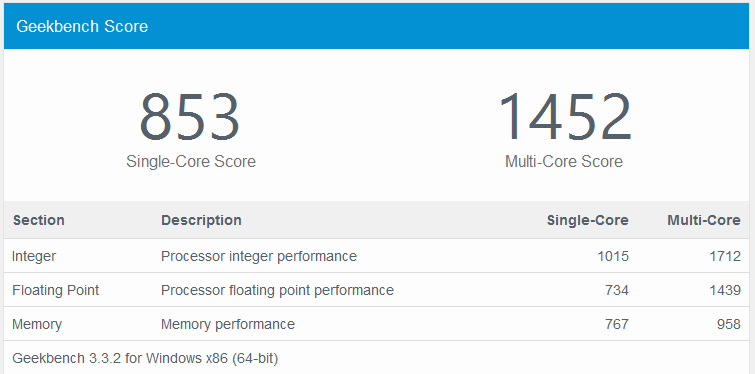 As far as battery life goes, the Cloudbook does well at about 12 hours on a charge, placing it in the same realm as several ultrabooks we've seen in recent months. As you can see in the screenshots below, we got a little over 12 hours of run time before the system suspended itself at 5% remaining battery life.
Conclusion
The Acer Aspire One Cloudbook 14 is a nifty notebook, but one that will only appeal to consumers who understand what they're getting. If you're looking for something in the Chromebook price range but with the extra functionality that comes with Windows, the Aspire One Cloudbook will be right up your alley. If you're looking for a more substantial laptop, you'll find likely find this Acer model too slow and trimmed down.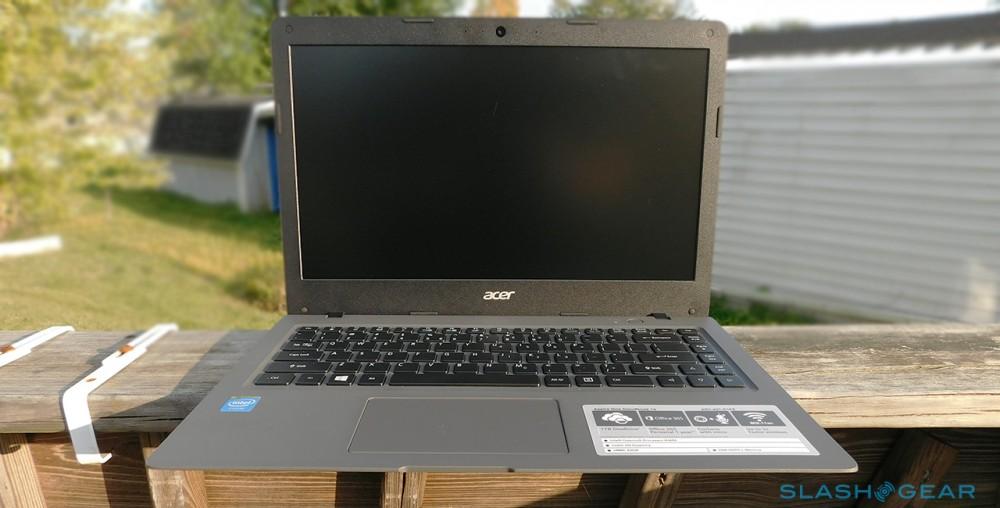 At a starting price of $169 USD, you can't beat the price, especially considering the system runs Windows 10. Our particular model is priced at $249 USD, which is still on the extreme end of the budget category — there's a good chance your phone cost more than this laptop.
If the price is one of your primary concerns, you'll be pleased with the Aspire One Cloudbook…just keep in mind that such a low price does come with a side of performance and feature compromises.