Revamped Apple TV remote app for iPhone coming soon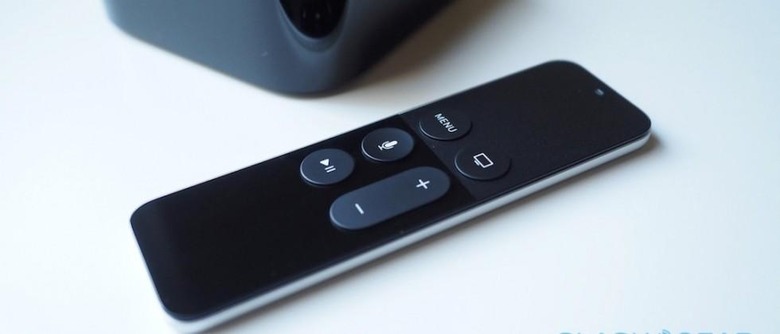 If there was one negative aspect about the new Apple TV that users discovered at launch, it was limitation on performing searches and entering text with the set-top box's included remote. Fortunately, Apple soon released the tvOS 9.1 update late last year improving voice search capabilities with Siri, and another update is on its way that will allow users to take advantage of dictation for text entry via the remote's mic. But the next big advancement that Apple has planned is using an iPhone to replace the remote altogether.
Back in December, Apple Senior VP Eddy Cue commented that the Remote app for iOS was being overhauled to be compatible with the latest Apple TV, giving users all the functions of the touch pad remote right on their iPhone, including playback controls and voice-enabled search.
Cue and fellow Apple exec Craig Federighi were recently guests on the podcast of Apple pundit/Daring Fireball's John Gruber, and they revealed a few more details on the upcoming Remote app. The re-iterated that the app will allow an iPhone to become a "full replacement" for the Apple TV's remote, complete with Siri search support and text entry on the set-top box.
A new, and very cool, aspect they shared is that with the new iOS Remote app, users can play a two-player game on the Apple TV, with one person using the standard remote, and the other an iPhone. No need to buy a second remote just to enjoy some multiplayer!
Unfortunately there was no firm release timeframe given for the app, with Cue previously saying Apple was aiming for the first half of 2016. On the podcast, the execs simply put it as being "a couple of months" away.
SOURCE Daring Fireball
VIA Engadget