RetroPie console fits inside an old Wii U controller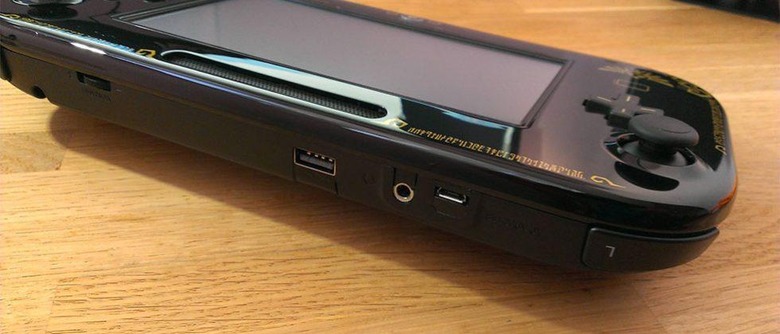 A dude going by the name [banjokazooie] has created one of the slickest game console hacks we have seen in a long time. He took what appears to be a broken special edition Zelda Wii U controller with an LCD screen and turned it into a completely different game console. The redone portable console uses a Raspberry Pi 3 inside along with a 6.5-inch HDMI display.
Other hardware required for the build includes a Teensy 2.0 system for inputs, headphone port, a pair of 3400mAh batteries, SD card slot, and lots of elbow grease. The builder says that the most difficult part of the entire build was devising a custom PCB to mount all the hardware on. The entire build took three months.
The parts list for the portable gaming console cost $195. Those dual batteries last about three hours away from an outlet when playing a N64 emulator on the internal hardware. If you want to try and craft your own similar console, the builder has a parts list here.
Clearly you need some DIY electronics skill to cobble this thing together. The finished product looks just like the factory Wii U controller. So far the console has run without any issues according to [banjokazooie]. Back in September we talked a bit about a Raspberry Pi throwback gaming console that was built inside an old NES game cartridge.
SOURCE: Hackaday