Retro Duo NES and SNES emulator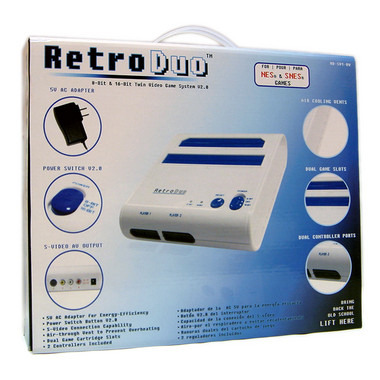 If classic Nintendo gaming is your obsession, but you're too worried about dust drifting into the cartridge slots of your precious box-fresh original consoles to actually play anything, then the Retro Duo might be the emulator for you.  Comprising both a NES and SNES emulator in one bland, putty-colored (or black & red) box, it plays most titles (including Super Famicom games) and is compatible with the original SNES controllers.
Outputs are via standard AV RCA sockets (or S-Video, but that only works with SNES games) and Famicom cartridges don't need adaptors.  Apparently there's a dongle in the works that will allow the original NES controllers and light gun to work, too.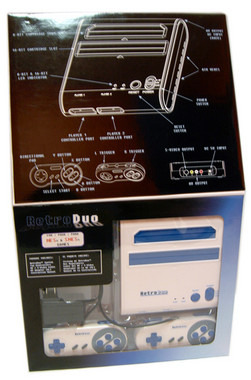 Best of all is the price.  $45.99 gets you hours of classic gaming (well, assuming you've either got the games or are willing to do some eBay or charity-shop trawling).
[via Planet Sean]