Retailers already launching pre-orders for PlayStation 4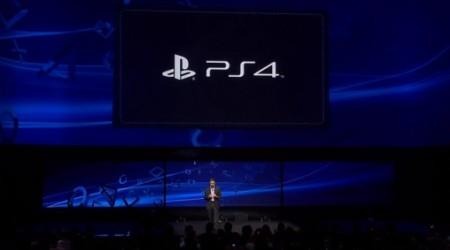 It's only been a few days since the PlayStation 4 was officially announced, but retailers are already beginning to take pre-orders for the gaming console. In the United Kingdom, Game Retail Limited, and ShopTo are already taking pre-orders for the gaming console. With a small deposit, customers are able to reserve the PS4 just in time for the holidays. Amazon's UK website also has a dedicated PlayStation 4 section that allows people to sign-up to be notified when the PlayStation 4 is available to be pre-ordered.
In the United States, GameStop is encouraging PowerUp Rewards members to sign up for their "PlayStation 4 First to Know List", which updates its members on anything PlayStation 4 related. GameStop wants to confirm with those who sign up that there is still no official release date for the PlayStation 4, and those on the list will not have first dibs once the console is released.
KontrolFreek, who operates through Microsoft's retail stores in the U.S., is holding a sweepstakes that will allow 4 lucky winners to receive a PlayStation 4 for absolutely free. The rules are simple. All you have to do is like their Facebook page, and you're in. You can get more entries in the contest by getting your friends to sign-up as well. It's pretty similar to many Facebook sweepstakes. It's a win-win for KontrolFreek and gamers, because while 4 lucky gamers will receive the PS4 for absolutely free, KontrolFreek gets more exposure for its wide variety of gaming accessories.
Sony says that their PlayStation 4 will be a game-changer in terms of gaming consoles. It hopes to turn its PlayStation Network into the ultimate Social Gaming Network. The games previewed at Sony's press event show that the games on the PS4 will blur the lines between cinema graphics and actual gameplay. The PlayStation 4 is well-hyped, and we're excited to see what new innovations it brings to cloud-gaming. The system will be available in time for the holidays. Will you be picking one up?
[via Forbes]