Ressence Type 3 watch employs liquid-filled body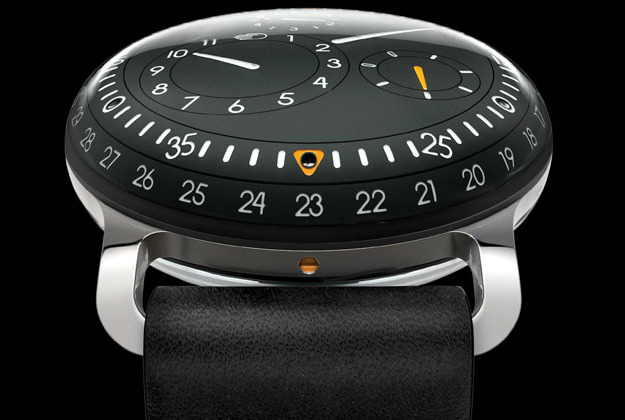 This isn't the timepiece you expected to be reading about today, that's for certain. What you've got here is the Ressence Type 3, a mechanical wristwatch that, save its rather intriguing construction and use of liquid under the surface of its face, looks rather standard from afar. Up close you'll find that this machine is a bit boggling to behold.
The watch you're looking at right this minute will cost you a cool $34,000 USD and, needless to say, you're not going to be seeing it on your best buddy's wrist any time soon. Unless you've got a watch maniac as a best friend, of course, packed with cash looking for unique time-keeping solutions. Here you've got four dials, each of them showing either the time or the date, each of them appearing to be suspended as if by magic.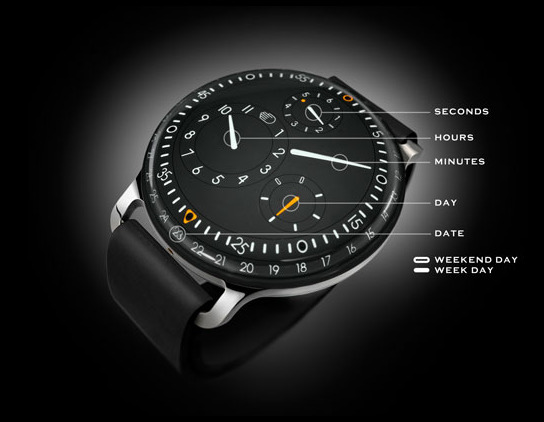 The face of this watch is a clear sapphire crystal and around the edges you'll find no standard crank. There's a manual winding mechanism on the back of this amalgamation as well as a switch to activate your ability to change the time. You'll also find the product page over at Ressence to be especially simplistic.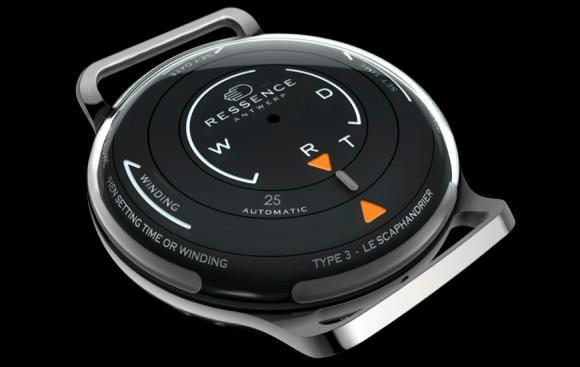 "The indications and their mechanisms are mounted inside a bubble crafted from extremely tough, anti-reflective sapphire crystal. The complication and indications follow the shape of the crystal. The mechanism (28 gears, 57 jewels) is enclosed in an upper compartment filled with a naphtha-type liquid that has a more similar index of refraction to the sapphire crystal than air does.

Refraction bends light when it passes from one material to another, e.g. air-to-glass or glass-to-air. With the fluid-filled dial indications, refraction is greatly minimised, which tricks the brain into seeing the dial in two-dimensions rather than three. A thermal valve automatically adjusts for any expansion or contraction of the fluid." – Ressence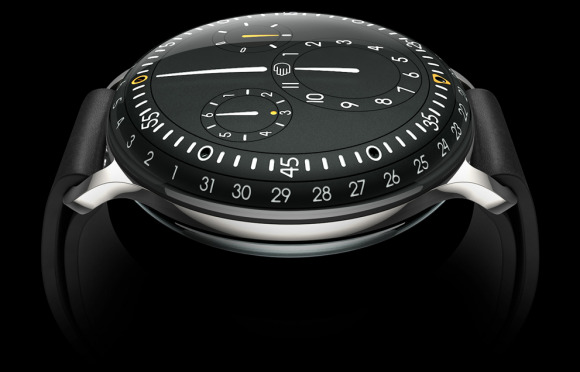 UPDATE: Have a look at a set of new hands-on photos from A Blog to Watch below as well!
Have a peek at this watche's front, back, and sides above and below, and let us know if this is a machine that's fit for your otherwise smartwatch-seeking pocketbook. And what's that? Is it an iPhone app make specifically to give you a preview of how the Type 3 looks, water pressure and all? Have a download and let us know how it goes!
[via Watch.AM]