Reserve Strap Charges Your Apple Watch As You Wear It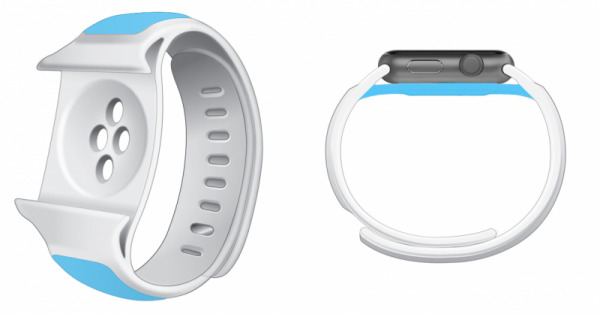 As Apple's "Spring Forward" media event draws even closer, and with it new details about the Apple Watch, headlines are being dominated by talk about how long the new smartwatch's battery will last, and how the device minimizes power usage when not being worn. While the Apple Watch's release is still a few weeks away, some accessory makers are getting an early start on debuting their items, including one that aims to address concerns about battery life. The Reverse Strap is a watchband that doubles as a charger for the Apple Watch, providing additional power while being worn.
The Reserve Strap consists of silicone band similar in style to Apple's own band of the same material, which is paired with the Watch Sport. But part of the band sits under the smartwatch, acting as a charging cradle, and featuring a 400 mAh magnetic inductive charging system. Even more clever is how the cradle portion features holes that align with the Watch's bottom sensors, preventing any obstruction with skin contact.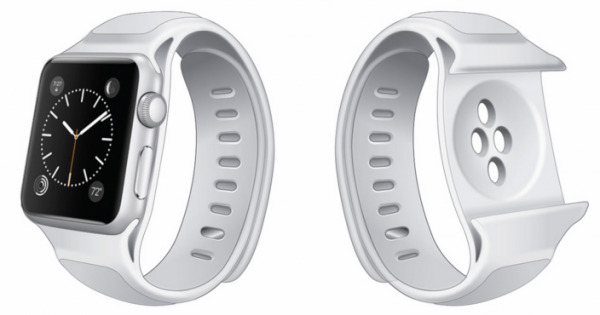 The company says the embedded batteries in the band will charge the Watch in a similar manner to the new MagSafe wall charger that Apple will ship with the device. They claim the Reserve Strap will offer a 125% increase over the standard Apple Watch battery life, however they admit that statistic is based on testing projections, as they "don't have hard numbers yet."
Similar to the recently announced adapter that allows existing watchbands to be used with the Apple Watch, the Reserve Strap is still in early funding stages and doesn't yet have a release date. They are accepting pre-orders at a price of $249 on their website, but as the company expects the first shipments will be "extremely limited," you can expect to be placed in line.
VIA MacRumors
SOURCE Reverse Strap