Report: Amazon bringing ad-supported video service next year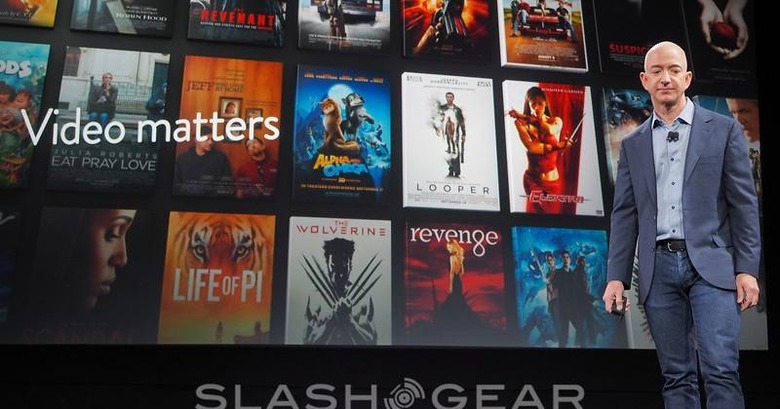 Unless you have Amazon Prime, seeing their "Instant Video" app on your Roku or other streaming device is just one big tease. Unless you sign up for the $99/year quick-shipping Prime option, Instant Video is useless. Though we've heard this kind of rumor before, it's back, and from a new source. It seems Amazon may be prepping an ad-supported Instant Video layer, which would make their service free or very low-cost to use for those without Prime. The new video streaming offering is said to be part of an "overhaul" at Amazon's media branch.
As far as chatter from "sources", that's what we know. Mysterious sources claim Amazon has an ad-supported Instant Video service coming.
We don't hear any mention of pricing, but the service is said to launch sometime next year. At least one analyst believes the new offering will undercut Netflix's pricing for streaming content.
The goal is likely to encourage users to "upgrade" to Prime. If it were the case, we should expect some heavy pay wall action with this free or low-cost Instant Video service. Limited monthly plays, no mobile support, severe ad dependency — these are all things we should expect.
It's also a handy way for Amazon to leverage their impressive library of media against potential advertisers. That media is one of the better methods Amazon has to compete with the Googles and Facebooks of the advertising world, and with iAds possibly going automated — they'll need a way to keep up and stay relevant.
Ads also make sense for Amazon because they can link directly to a purchase page within Amazon. Just because you won't need Prime doesn't mean you won't be required to use an Amazon account to sign into the service. If you chose to skip an ad or like the product, it could end up in your cart, or even on the way to your house with one-click purchasing.
Source: The New York Post