Renovo Coupe EV hands-on with NVIDIA Tegra X1 digital cockpit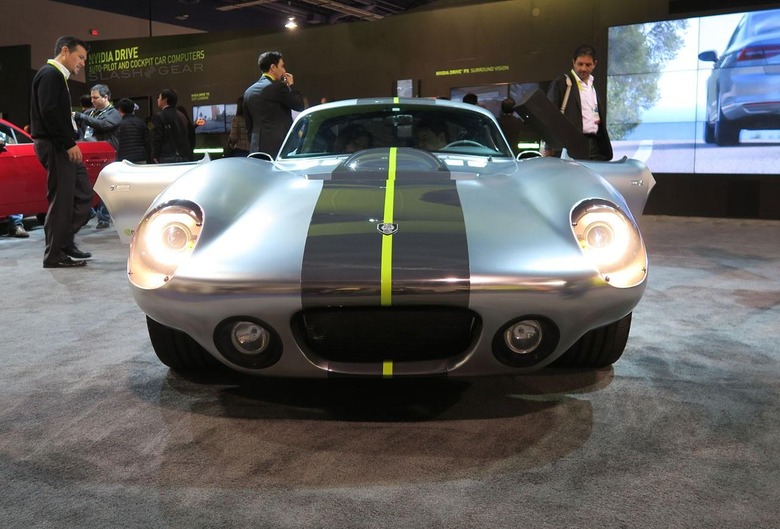 NVIDIA's Tegra X1 processor paired with NVIDIA DRIVE CX studio technology had the company suggesting they'd be powering the smart consoles of the next generation of smart vehicles. But what good is a system like this without actual, real integration? Surprise – NVIDIA's been working with the Renovo group to bring a Tegra X1-powered smart console to their prototype EV Coupe over the past several weeks. It's not only impressive to see in action – it's a testament to the quick optimization and integration powers of NVIDIA's software system.
We first heard about the NVIDIA Tegra X1 (and benchmarked the processor) and NVIDIA DRIVE CX earlier this week. Today we're seeing the first vehicle in the world to feature Tegra X1 technology.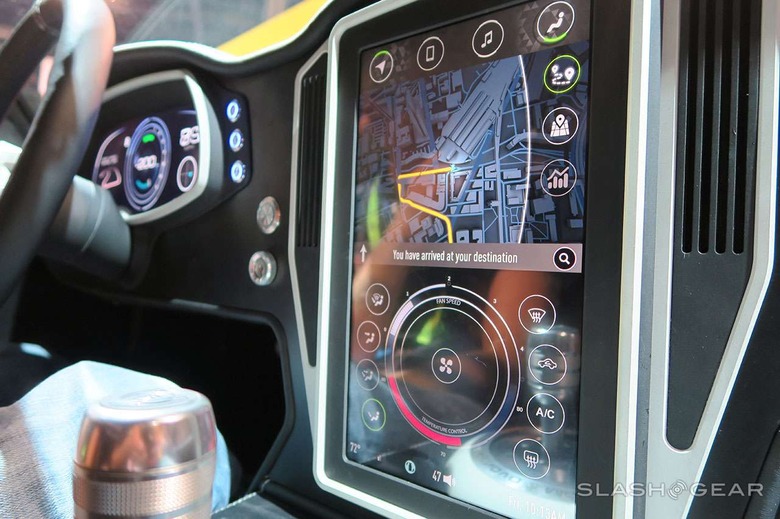 "NVIDIA is able to do the generation of the graphics, the scripting of the gauges, in an extremely short amount of time," said Renovo CEO Christopher Heiser.
"On our side, where our expertise lies, is integrating can busses and other automotive networks on cars. So we're taking something like this and integrating with new components – like those from NVIDIA – we can do that very, very rapidly."
Above you'll see the Renovo Coupe working with two digital cockpit panels with NVIDIA Tegra X1 under the hood, so to speak. These systems are fully integrated and connected to the vehicles onboard systems – it may be a prototype, but it works.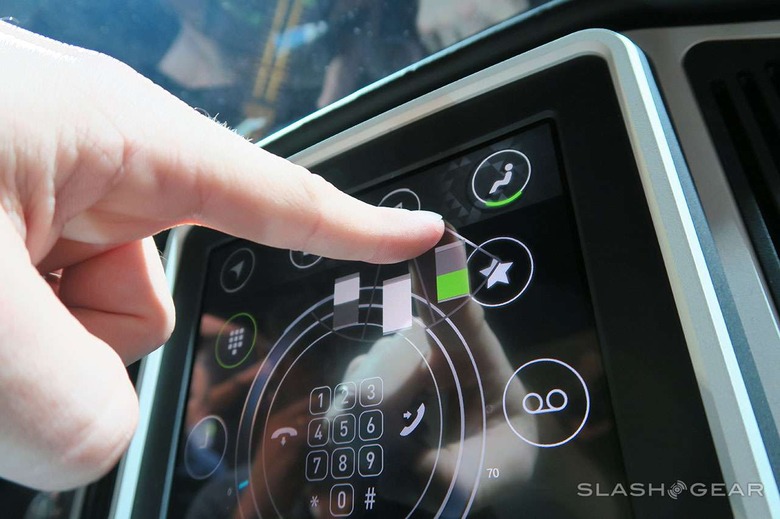 "It's our own operating system for the car, but it's based on automotive standards integrated with other OEM platforms," said Heiser, "That allowed us to, on a software level, to really quickly match the new NVIDIA Drive CX platform with our new drivetrain."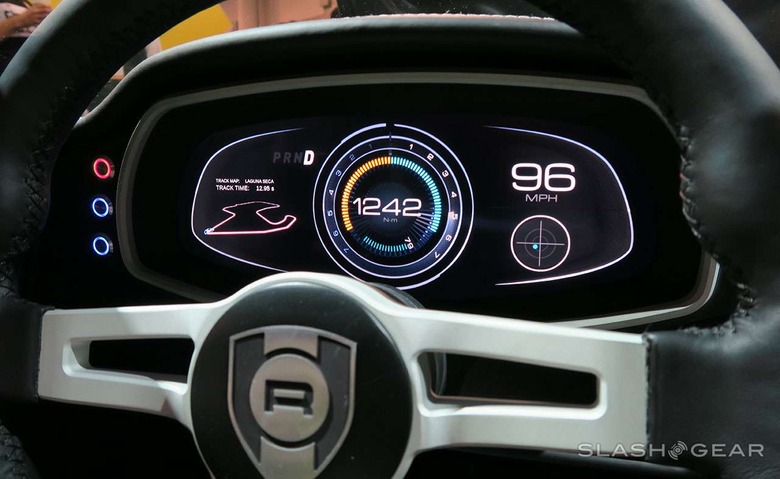 You can learn more about the Renovo Coupe in our first feature on the vehicle released in August of last year. Since then it's gotten slight changes – as Heiser suggests, the company is "[still in the process of] finalizing specifications of the car with respect to hard components, like break systems, as well as software packages."
"The first customer delivery is going to be at the end of the year." Heiser continued, "We are using the year to go through testing and track runs – we've done testing, but we'll continue to ramp that up. Quality and reliability are very, very important to us – so – the only way you get to that is miles. Time with the system."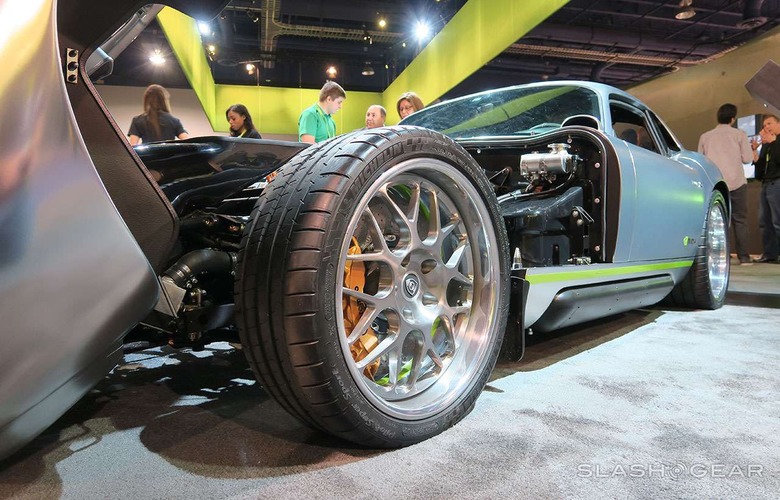 Above and below you'll see views of this unique prototype as it appeared at NVIDIA during CES 2015. Note that this is not necessarily the final look of the car – unless you trick it out yourself, it's not going to have NVIDIA green stripes and the NVIDIA logo on the side. That's all you!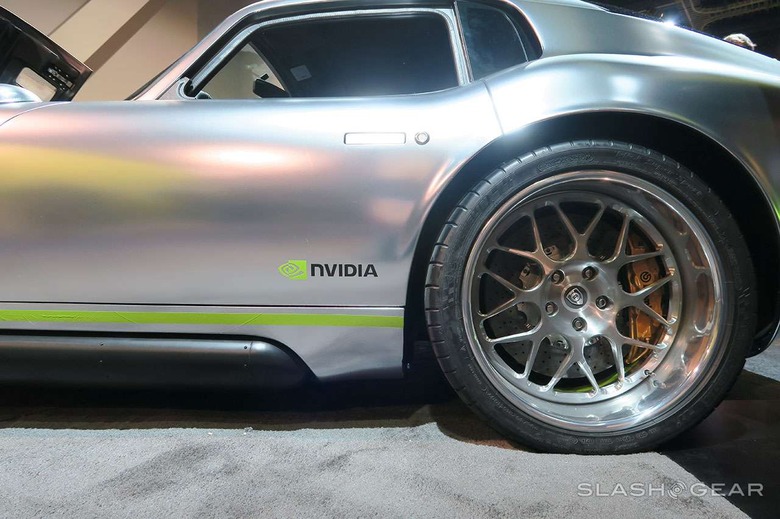 Stick around SlashGear's Cars hub and our Tegra Hub for more as we watch NVIDIA and Renovo bring heat to the market throughout 2015 and the future.