Renault NEXT TWO self-driving car could be on roads by 2020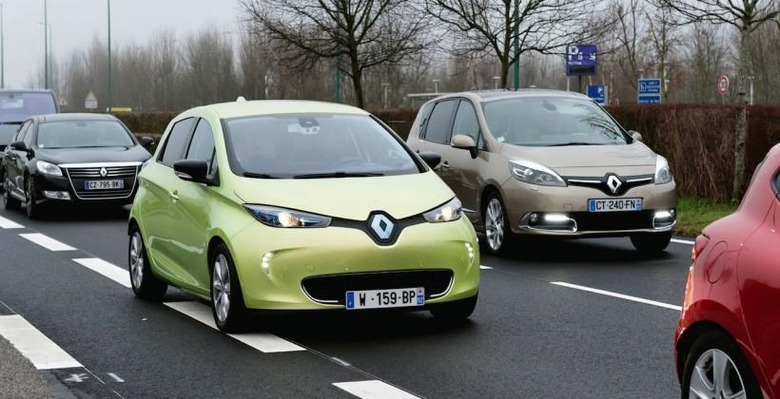 Renault has revealed its own autonomous car prototype, the NEXT TWO, a self-driving vehicle that the French company says could launch by 2020. Unlike most such concepts we've seen, such as Nissan's autonomous Leaf EV or Google's long-running project, Renault has taken a more tempered approach, aiming to take over tedious city driving and parking duties while leaving higher-speed travel to the human behind the wheel.
So, the NEXT TWO can drive itself at speeds of up to 18mph, but only on what Renault describes as a "protected" route with no pedestrians or cyclists expected, and no lane changes needed. Hit a button and the car will follow a preconfigured route itself, using front-facing sensors in the bumper, a camera integrated into the rear-view mirror, and an ultrasound field that surrounds the car.
Renault says the technology can be fitted to a car relatively affordably, unlike the precise but wildly expensive LIDAR systems Google and other projects use. It also uses a head-up display and a "smart seat" that highlights what potential perils the NEXT TWO has spotted around it – so that the resting driver can opt to step in if need be – and that automatically moves to a more comfortable position to emphasize the autonomous mode, respectively.
However, the NEXT TWO's self-driving skills are just a part of the hyper-connectedness that Renault envisages for the car of the near-future. In addition to city-speed driving, it can automatically pick a spot near the owner's home or office and park there, and then be summoned by the smartphone companion app.
That app would have a Google Now-style "electronic mobility assistant" that could warn of an impending meeting on the schedule with traffic conditions on the likely route factored in. The NEXT TWO could then be brought round autonomously, automatically unlocked via the proximity of the phone, adjust the seat, radio, air-con, and other settings according to preset preferences, and then offer to take control of driving when on a "protected" road if congested.
Meanwhile, if traffic gets worse, the assistant could offer up alternative routes, such as public transportation, automatically parking while the driver gets a train or bus instead.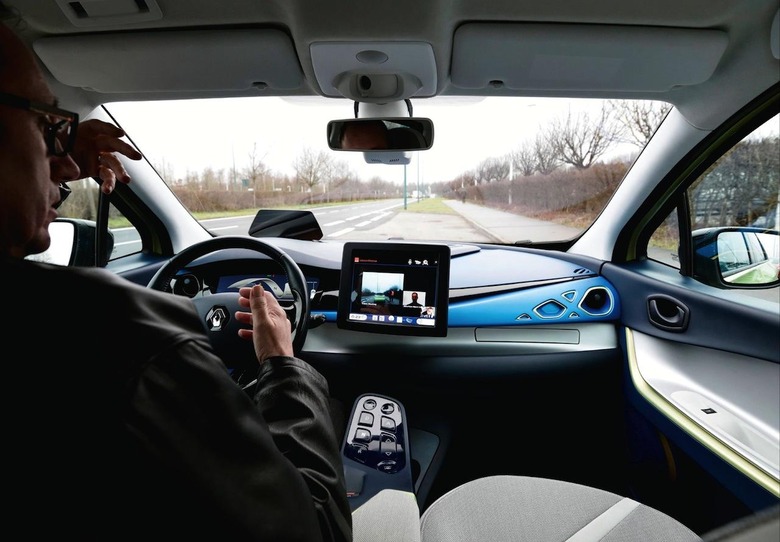 There's a full array of 3G/4G mobile hotspots, hands-free calls, apps that can flag up a nearby friend and start a video call, concert ticket and restaurant booking, and even email and video access, with Renault pointing out that if your car is doing the driving, there's no need to worry about someone ostensibly behind the wheel being distracted. Even the seat could help relaxation, with a special massage mode that would not only ease away tension, but change the car's internal lighting and emit scents.
How likely authorities are to go for Renault's idea of "protected" routes and such is unclear; France is currently investigating road safety as it pertains to the rise of self-driving vehicles, though Renault points out that different countries are taking different approaches. Neither has it said exactly how much the Zoe-based car might cost if and when it reaches showrooms.