Remix IO+ adds more hardware, price to Jide's Android mini PC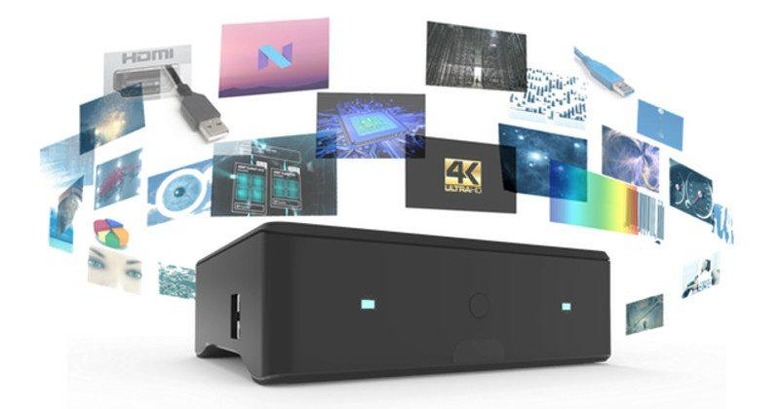 It has been barely a two weeks since Jide launched yet another Kickstarter campaign to fund what is perhaps its most ambitious Android device. Aiming to be desktop computer, entertainment center, and gaming console "in one" (hence, "IO"), the Remix IO was welcomed not only with overwhelming support but also an incessant request: offer something better. After polling the crowd, Jide has come up with the Remix IO+, with more RAM, more CPU, more storage, and, of course, more costs.
Some might call it greed, but there is reasonable justification for wanting the Remix IO to be better. While it is already a step up from the previous Remix Mini PC, many felt it was only a half step forward. In this computing day and age, having only 2 GB of RAM and 16 GB of storage is already paltry, even by most smartphone standards. And so the Remix IO+ was born.
So what's new in the IO+? The processor has been bumped up from an octa-core RK3368 to a hexa-core RK3399. Don't let the numbers fool you, that's a significant jump in terms of actual performance, especially with a Mali T864 GPU. RAM and internal storage is also doubled, from 2and 16 GB, respectively, to 4 and 32 GB. While there are still 4 ports, two of them are USB 3.0 ports on the IO+. Also noticeable is the upgrade to a Gigabit Ethernet port from a normal one.
The rest pretty much remains the same. Both the original Remix IO and the Remix IO+ boast of 4K 60fps output, HDMI and VGA ports, Wi-Fi, Bluetooth, Miracast, and, perhaps most curious of all, both regular Android and Android TV support.
Of course, the upgrade will cost you, but even then it might not look much. While the original Remix IO goes for a $99 Kickstarter backer exclusive, the IO+ is tagged at $129, a mere $30 price jump. Given that factor, it won't be surprising to see most backers opting for the higher spec model instead. The Remix IO Kickstarter campaign will end in about three weeks.
SOURCE: Kickstarter