Remix IO takes the Android PC idea to a whole new level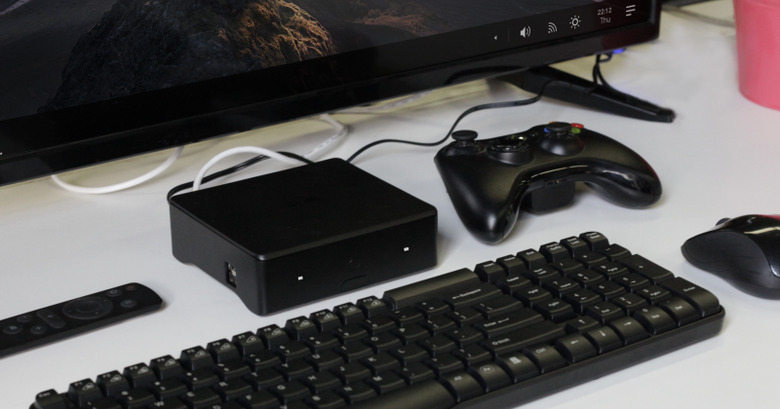 Jide has made a name for itself for pushing Android to the desktop, in places and ways that Google may not necessarily approve of. Although it is hardly the only one to do so, no other startup or project can boast of the hardware, software, and business that Jide enjoys. Spurred by that success, it is taking yet another stab at the Android PC market, but this time with a slightly different bent. One that bundles PC, TV, and console in one small package: the Remix IO, or Remix In One.
It's too easy to compare the Remix IO with the Remix Mini, which enjoyed no small amount of success on Kickstarter and beyond, given the similar small form factor. This, however, goes way beyond being a Remix Mini 2. While the Remix Mini could indeed be shoehorned into becoming a set-top box or an ad hoc gaming console, the Remix IO was designed and built for it.
As such, the hardware has significantly been boosted. Where as the Remix Mini had a 1.2 GHz quad-core Allwinner processor with 1 or 2 GB of RAM, the Remix IO starts right away with a 1.5 GHz octa-core RK3368 Rockship CPU, a PowerVR SGX6110 GPU, and 2 GB of LPDDR3L RAM. As a box that is both for productivity and entertainment, it boasts of a flurry of connectivity options, including four, yes four, full-sized USB 2.0 ports, HDMI 2.0, VGA, Wi-Fi, Bluetooth, and Ethernet. The HDMI output is particularly interesting as it supports 4K 60 fps video, which is rare for a device of this size and price.
But hardware, of course, is only half the story. The other half is the software, and here is where things get even more interesting. Don't worry, the familiar desktop-like Android UI found in the Remix Mini and its siblings is still there. But, to support its mission to be an entertainment box, Remix IO also sports what is usually called a "lean back" interface, with larger icons and easy controls that can be manipulated using the bundled remote control. Even better, Remix IO is also an Android TV box, which means that apps and UI exclusive to Android TV are also available. Remix IO is smart enough to guess which one you want, so that if you launch YouTube in a set-top box scenario, it will use the Android TV version of the app. With keyboard and mouse, you will get the mobile, windowed version.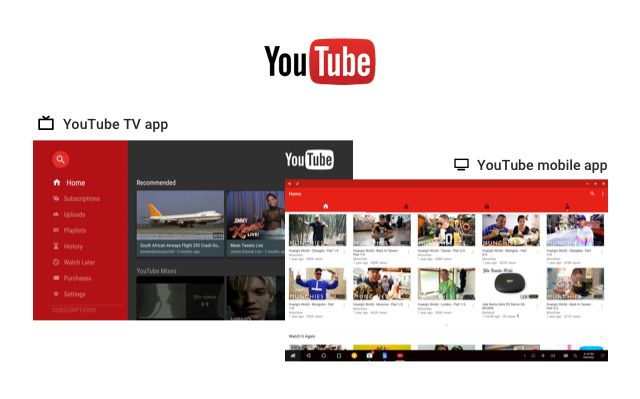 Gaming has also become a core focus, thanks to massive feedback from the Remix community. But most Android games, except for those created with Android TV in mind, are designed to be played using touch screens and gestures. To get around that limitation, Jide has created a system that maps those touch controls to actual game controllers or even keyboards and mice.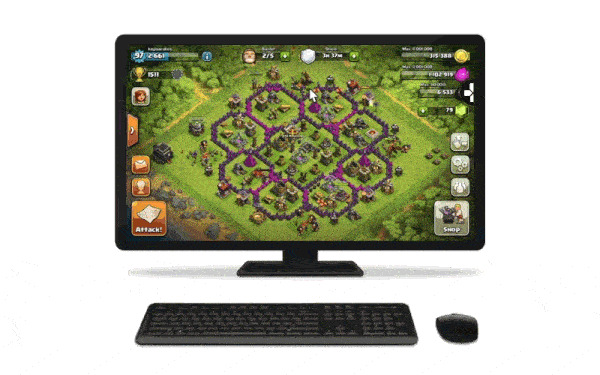 As before, Jide is taking to Kickstarter to fund the production of the Remix IO. Given the success of the Mini and the startup's favorable reputation, the $50,000 goal could be easily reached. Especially considering the $99 price tag for a single box.
Android is slowly coming out of its shell to embrace devices and uses that were once neglected, like multi-window multi-tasking on large screen devices. For many, however, Google's baby steps are just too little, maybe even too late. Fortunately, there are folks like Jide willing to do the heavy lifting in bringing Android to new heights. And with the Remix IO, Jide is redefining the all-in-one PC and is turning Android into the all-in-one platform to be.