Refurbished Galaxy Note 7 begins appearing in the wild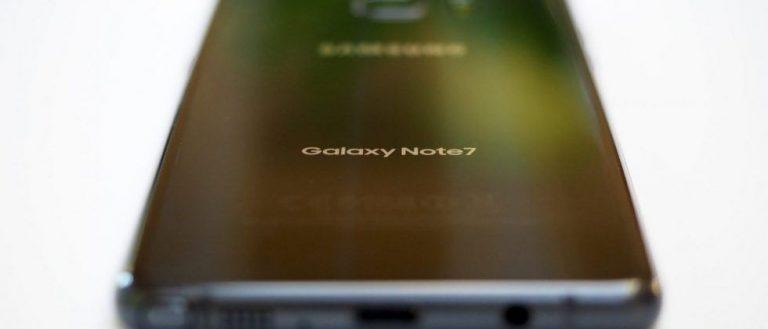 It was only a few weeks ago that Samsung confirmed the ongoing rumors that it would release the ill-fated Galaxy Note 7 on the world once again as a refurbished device. It appears the Korean phone maker is wasting no time, as one of the first refurbished Note 7s has made its public debut, sporting some slightly modified hardware.
The photos shown here are of a Galaxy Note 7 that turned up in Vietnam, although it's not clear if the device was sold legitimately. The date seen on the phone's lock screen indicates that the pictures were taken Friday, April 7th, and the specs state that it's running a build of Android 7.0 from February 2017 — well after Samsung issued a global recall of the Note 7.
The phone carries a model number of SM-N935 and looks identical to the original consumer version of the Note 7, as you'd expect with a factory refurbished device. The most important change, however, is that the original 3,500 mAh battery — the source of the Note 7's tendency to burst into flames — has been replaced with a 3,200 mAh version.
Samsung hasn't revealed where exactly the refurbished Note 7 will be sold or how it will be priced, except to state that it won't be offered in the US, Canada, or India. Wherever the phones end up, let's just hope the company has put them through the most thorough quality assurance testing imaginable, something they should've done the first time around.
SOURCE SamsungVN