The Samsung Galaxy Note 7 Will Live Again As A Refurb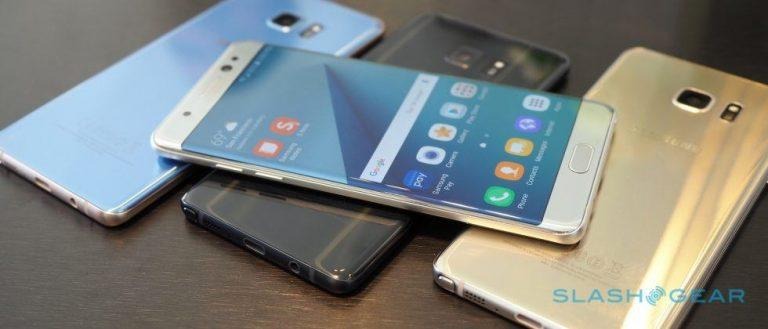 The ill-fated Galaxy Note 7 will rise again, Samsung says, in the form of 'refurbished or rental phones.' Such information was provided as part of Samsung's overall statement on how it will handle recycling the mass of Note 7 handsets in a way that is friendly to the environment. In addition to refurbishing the phones when possible, the company will also salvage components and extract metals.
Many Note 7 owners were reluctant to turn in their handsets, going so far as to modify the software to avoid the battery-killing updates carriers pushed out in recent months. Those who did turn their phone in may get the chance to once again own and use a Galaxy Note 7...depending on whether their particular region gets the modified handsets.
Samsung is light on details at this point, saying it will consult with regulatory authorities and wireless phone carriers about the possibility of offering the refurbished models. The company will also look into local demand for the products, and only then will Samsung announce which markets will be getting the refurbished phones and when they will be made available.
Whatever phones are left over from the refurb process will be recycled in an environmentally-friendly way, which will include harvesting the components from the phones for 'test sample product purposes.' Samsung says it will also be extracting the precious metals used in phone products, including silver, gold, nickel, and copper, by using third-party companies that specialize in such extractions.
SOURCE: Samsung