Refreshed Amazon Fire HD 8 spotted at GFXBench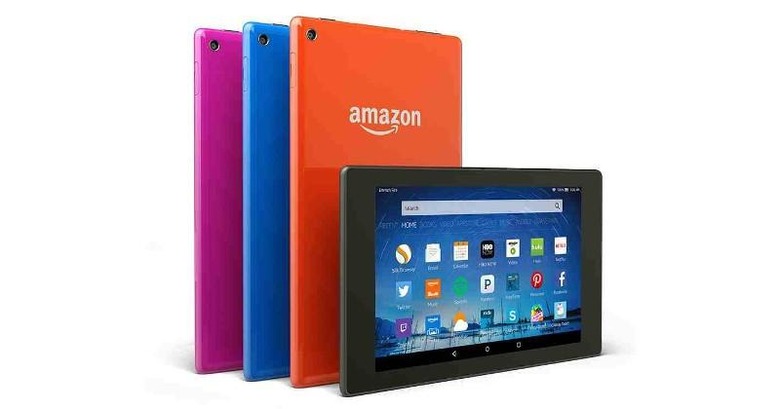 Amazon has just finally revealed the latest iteration of its Kindle e-book reader. The somewhat odd Oasis has seemingly left some hung up, or even disappointed, on its price tag and it seems Amazon isn't done making people scratch their heads. Seen on the benchmarking site GFXBench is an unexpected Amazon tablet, believed to be a slightly revamped Fire HD 8. And though this new model does seem to upgrade some parts, it also shows some downgrades in some other areas as well.
It has actually been a while since Amazon launched new Android-based Fire tablets. The last ones were the surprisingly large Fire HD 10 and the surprisingly cheap 7-inch Fire (not HD), both in September. We aren't actually privy to Amazon's numbers when it comes to Fire tablet sales, especially vis-a-vis Kindle reader sales, and some might presume that the retailer is barely making a profit on these tablets compared to its other hardware products.
Indeed, it seems that Amazon isn't yet ready to put out a completely new Fire tablet. the KFGIWI spotted in GFXBench could very well simply be a refresh of an existing model, the KFMEWI, better known as the current Fire HD 8. Amazon has practically whittled down its tablet selection to one model per size, so, since this is also an 8-inch tablet, we can pretty much presume it will replace the previous model.
The KFGIWI, perhaps to be known as the 2016 Fire HD 8, upgrades the processor from a MediaTek MT8135 to a MediaTek MT8163. The numbers might be deceiving, as the MT8163's 1.3 GHz looks lower than the MT8135's 1.5 GHz. However, the newer processor is actually a 64-bit one, so, in theory, there should be some improvements. That might not be felt too much, as this Fire HD 8's RAM is only 1.5 GB, up by half a gigabyte from the previous 1 GB.
Much of the specs remain the same, including the 8-inch 1280x800 screen. Some, however, seem to have gone down. Like the rear camera, from 5 to 2 meapixels. Curiously, the benchmark marks the storage at barely 5 GB, though we'll presume the final product will have at least 8 GB.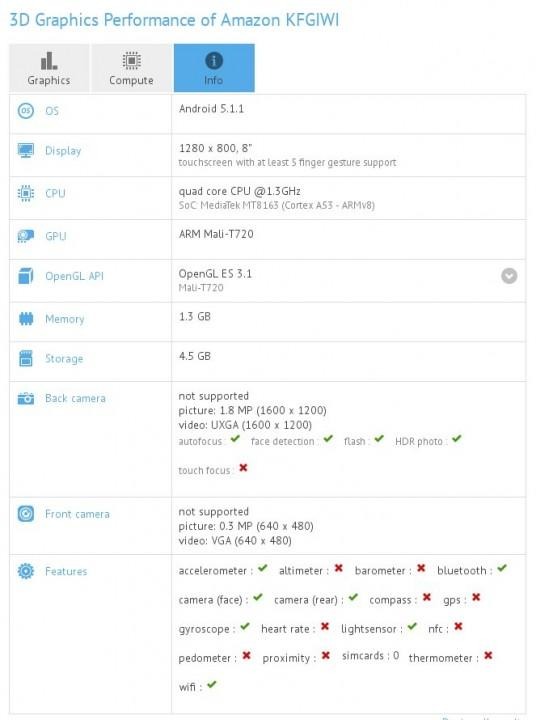 What will make or break this refresh will be the price tag. Considering how not much has changed, it will be shocking if Amazon charges something higher than the $149 of the current 8-inch model. Since it has shown that it can dare to sell at cost or at loss, like the $50 Fire, there's a chance this new Fire HD 8 could even go below $100.
VIA: PocketNow