Reddit's Best Android Games Of 2018 List Is A Bit Of A Shock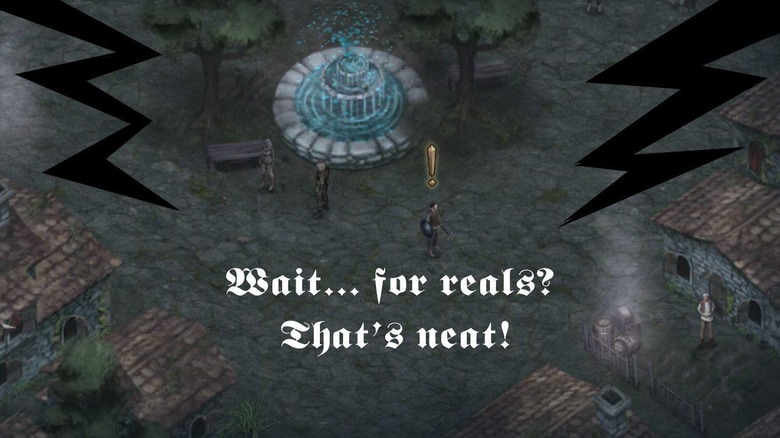 In the first month of 2019, Reddit's AndroidGaming subreddit did a big vote session choosing the best mobile games of 2018. The winning games largely centered on – shockingly, perhaps – games that were big, sprawling, and involved. More than the average mobile game, anyway. What's more, many of the titles are those that rarely – if ever – appear in the average tech news stream, and as such are mostly grown by word of mouth.
The games include Evoland 2 in 10th place, Brawl Stars in 9th, Troll Patrol tied for 9th (both having 48 votes), and Dungeon Maker in 8th. Seventh place went to Alto's Odyssey, and 6th sent to Old School RuneScape (a relatively new game, as it were). Number 5 was Bloons TD 6, 4 was Pocket City.
In third place was Rumble Arena Super Smash Legends, popular largely because of its... similarities... to Super Smash Bros, a game series which was recently re-invigorated with a new release on Nintendo Switch in 2018. Number two was the mega-popular (and likely most popular on the list) PUBG Mobile. Incidentally, Fortnite (PUBG Mobile's biggest competitor by a mile) did not appear in the top 10 at all.
The most popular game on the list – by a significant margin – was Vampire's Fall: Origins. This is a game what's been out for a while – but was last updated on January 15th, 2019. Installs over 100k, this free app has rave reviews – 4.7 out of 5 with just under 26k total reviews. That's nothing to scoff at.
Vampire's Fall: Origins is a sort of mix between games types, giving its due to Diablo II, Final Fantasy, and maybe even Mortal Kombat. It's not too big a game to be handled by most smartphones and tablets, and it's not too dumbed down to be unenjoyable. This 2D open-world RPG can be found over at the Google Play app store right about now for free (with in-app purchases). The rest of the list can be found in the big fat list with links over on Reddit if you do so desire.