Reddit is down, it's not just me (or you)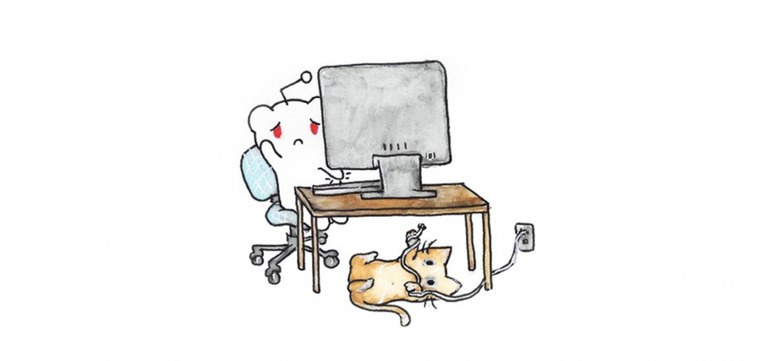 This morning Reddit went down and an incident was investigated starting at 8:17 AM PST. This incident began to take effect between 5-10 minutes before the investigation was logged on the official Reddit Status Page as such. Reddit's request rate was down at about 4AM this morning – down but not out, meaning it was normal. Starting at just after 8AM Pacific Time, request rates TANKED.
At the same moment request rates fell, Reddit error rates skyrocketed. Both the thumbnail and embed scraper backlogs went down at the same time – as makes sense in a situation such as this. This is the first incident of this nature reported at Reddit this month.
The previous most recent incident took place on November 29th, 2017. That event was reported at 5:13 PM PST. That incident took just under an hour to be resolved entirely. The issue seems to be being fixed a bit more swiftly this time around.
As of 8:22 AM PST, Reddit developers report that they have identified the issue. They'll be implementing a fix as soon as possible. Hold tight, browse SlashGear, and click back to Reddit in just a few minutes!
[UPDATE] Well dang that was fast! As of 8:30 AM PST, Reddit developers seem to have both identified the problem and implemented a fix. Please feel free to continue browsing until your eyeballs fall directly out of your head. And don't forget to visit your friendly neighborhood SlashGear for updates on all things tech from time to time as well.