Red Nexus 5 first-impressions: hands-on with intense brightness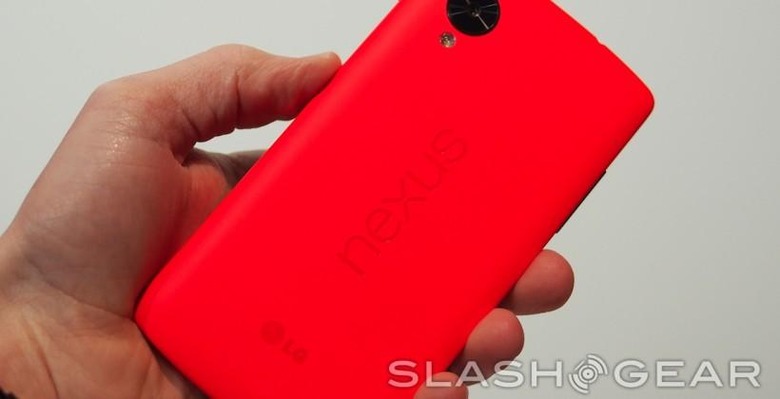 It's difficult to capture the tone of the red Nexus 5, that much is true. While we'd expected this tone of the machine to be offered up in a color that was close to the cases that were available from day one, we didn't truly thing Google would go all-in. As it turns out, they absolutely did – this is a smartphone you're going to have difficulty losing track of.
This version of the Nexus 5 is still manufactured by LG, still contains the same components as before. What you've got instead of the original build is a bright bit of red on the orange side. This tone wraps around the sides and the back of the device as well as straight through to he ear-bound speaker. Google (smartly) keeps the speaker up/down button and the power button in plain black, the same color as the border around the display up front.
NOTE: This machine is also the subject of a recent Nexus 5 Review here on SlashGear, showing the device in black with the exact same specifications otherwise.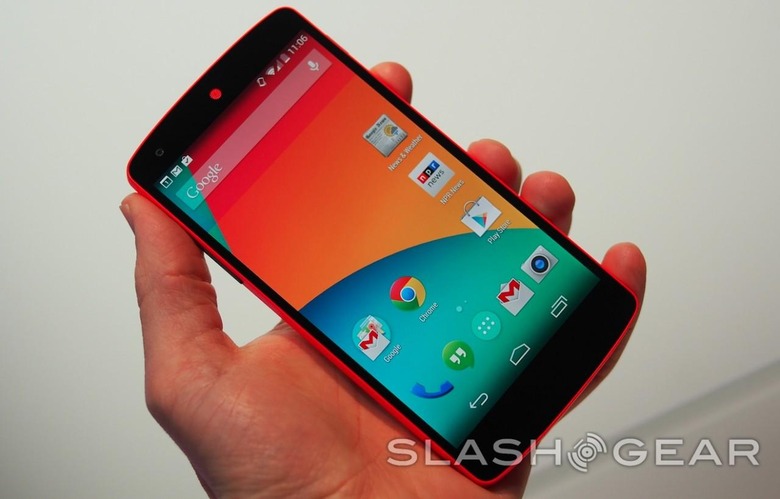 The camera lens border on the back of the device is also black, while the indented logo for Nexus and for LG are both made of the same material as the rest of the casing. This is by far Google's most daring of casings for their Nexus line, creating a color that's sure to be seen in all instances.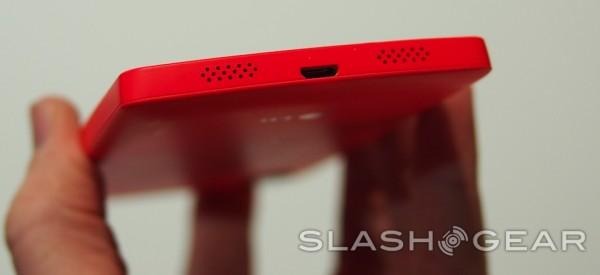 This device comes in 16GB and 32GB iterations for $399.00 or $349.00 off-contract. It's also been suggested that it'll come in individual carrier editions in this tone, but unconfirmed at this point. Up from you've got a 4.95-inch 1920 x 1080 display with 445PPI working with IPS LCD technology. Inside is a Qualcomm Snapdragon 800 processor clocked in at 2.26Ghz.
Have a peek at the gallery above and let us know if you're about to go extra-bright. NOTE: We have yet to compare this phone DIRECTLY to the similarly-colored case available through Google. Though we'd bet they're the same, we still need to get up-close and personal.