RED HYDROGEN One release and spec details crank excitement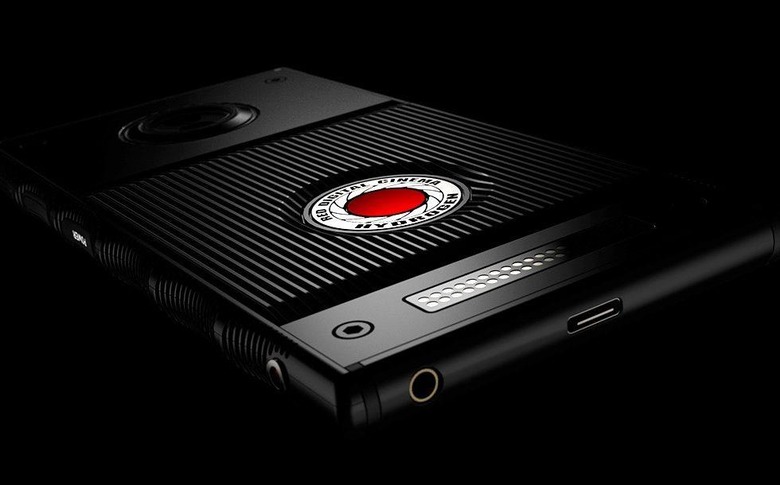 The Galaxy S9 may be leaving mainstream smartphone fans aflutter, but among photographers it's the RED HYDROGEN One that is really cranking up the anticipation. The first phone from the now-legendary camera company broke cover back in mid-2017, promising not only a breakthrough 3D display but interchangeable lenses. Now, RED chief exec Jim Jannard has spilled some more details.
The biggest question many have had is when they'll get their hands on the phone. Preorders started last year, but according to Jannard the two first working units with the first serial numbers are now in their hands. For the rest of us, carrier phones will likely arrive sometime in the summer. However, unlocked phones will ship sooner, since they won't have to go through the same sort of carrier testing first.
On the specs side, there are new tidbits there, too. The HYDROGEN One will use Qualcomm's Snapdragon 835x processor, Jannard says, and will be offered in both unlocked and carrier-specific forms. Exactly which carriers that will be is not being disclosed yet, though the chief exec teases that "carrier support for HYDROGEN is unprecedented" and "as good as it gets."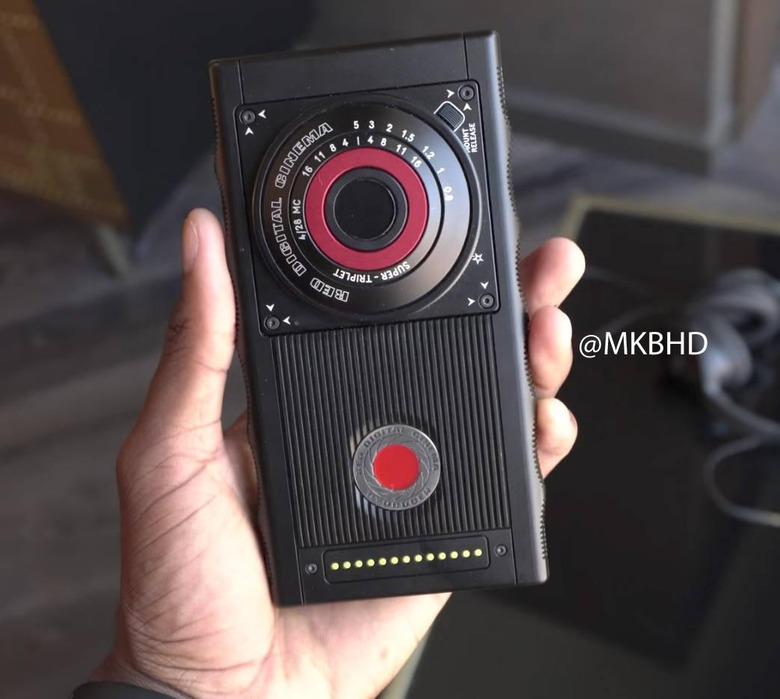 There'll be a headphone jack, still a controversial thing in the smartphone world, and you'll be able to listen to the multichannel spatial sound either through headphones or the HYDROGEN One's own stereo speakers. RED has also opted for a dual-SIM slot. That will either take two SIM cards, or a SIM and a microSD memory card. Charging and data transfer will be via USB-C.
"It weighs about 2 ounces more than most 5.7" cell phones. The size is just slightly bigger than other 5.7" cell phones," Jannard says, "like a few millimeters. It is also just a tad thicker."
That allows for a fairly huge battery, too. Since RED is envisaging plenty of image capture and content playback, it squeezed a whopping 4,500 mAh battery inside. The HYDROGEN One will also be able to shoot 3D to its "4V" format on the phone itself, without requiring any add-on modules, and with both the front and back cameras.
It means that, while the modular system – which uses pogo-pins on the back – is still being supported, and will indeed allow for multiple modules to be stacked with power and data passed in both directions, you won't need a special 4V module to get the depth images. In 2D mode, the 2560 x 1440 display will work as you'd expect, but in 3V holographic mode "the screen dims a bit and out pops a "better than 3D" image," Jannard promises, "no glasses needed."
Sharing of that 4V content will be supported on social media, too, though RED is playing details of its partners close to its chest for the moment. The company will also offer the ability to sign up for a channel on the HYDROGEN Network, with the ability to give away content free or even charge for it.
There are still plenty of questions, not least around the modularity. That's something several phone-makers have experimented on, but few have stuck with. RED's differentiator may well be the professional and prosumer audience its cameras already appeal to: the HYDROGEN One's Cinema Module, for instance, will shoot R3D video, and Jannard promises its quality is only exceeded by the company's own dedicated cameras.
MORE RED forum