RED admit "bug" in EPIC and Scarlet cameras, plus manufacturing hold-up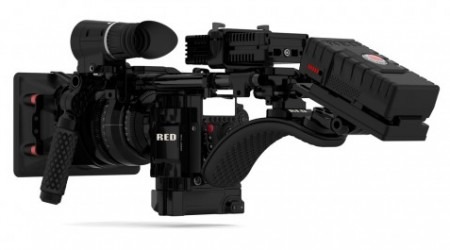 High-spec camera company RED has admitted that their EPIC and Scarlet models have been significantly delayed by an unspecified bug, that has seen the two cameras held up by at least two months.  According to RED founder Jim Jannard, the company has working examples of EPIC and Scarlet but "aren't going to release anything until the cameras are done and bug free"; the fault itself "is unexpected and it has us baffled."  Meanwhile, RED are being forced to find a new manufacturer after their existing partner has had "significant issues."
That partner, it's speculated, is Foxconn, who have been dealing with numerous employee suicides of late and have recently announced plans to significantly increase wages and perhaps even close certain Chinese manufacturing facilities.  Jannard claims to have moved RED EPIC production to the US when the company first heard of the issues, "hoping that the company would find a solution in time for Scarlet production," but "that now seems unlikely."
RED now have over twenty staff dedicated to ousting the problem affecting the EPIC and Scarlet cameras, but Jannard can't attach any sort of timescale to it; "The fix could be tomorrow" he suggests, "or not."
[via Electronista]