Record $105m fine for Fiat Chrysler over recalls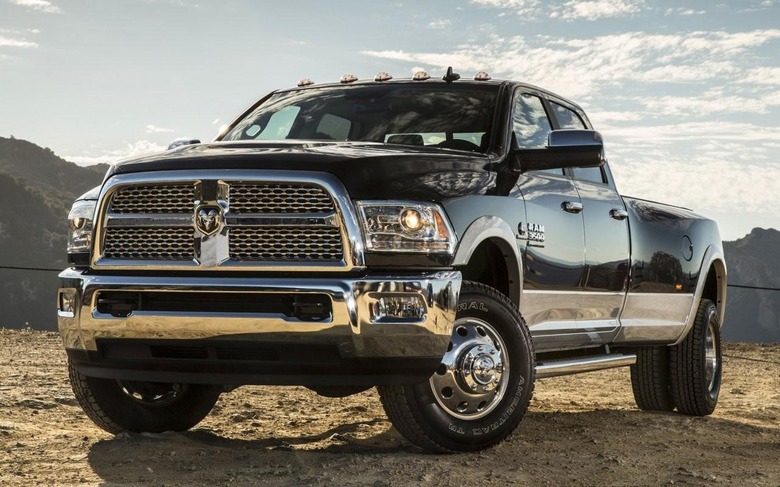 Fiat-Chrysler will buy back as many as 500,000 trucks in a hugely costly settlement with the NHTSA that also includes a penalty that could reach $105m. News of the buy-back comes after the beleaguered manufacturer agreed to recall a whopping 1.5m cars, SUVs, and trucks late last week, with today's record fine coming after the firm failed to convince the US safety regulator that it handled a total of 23 recalls affecting in excess of 11m vehicles effectively over the past few years.
"Today's action holds Fiat Chrysler accountable for its past failures," U.S. Transportation Secretary Anthony Foxx said in a statement today, "pushes them to get unsafe vehicles repaired or off the roads and takes concrete steps to keep Americans safer going forward."
The decision means that FCA will be forced to contact owners of more than half a million vehicles and inform them that, should they so wish, they can sell that vehicle back to the manufacturer.
Those covered have defective suspension parts which, investigations have concluded, could fail and lead to a crash.
As for another 1m+ Jeeps, which the NHTSA says are "prone to deadly fires," the owners will be able to trade them in at above market value or, if they so wish, get financial support to help make them safe.
It's unclear at this stage how much the recalls and repairs will cost FCA, but there'll be a significant dent to the company's pocket-book from day one. The NHTSA has imposed a $70m cash penalty, as well as telling the car manufacturer to spent at least $20m to meet other performance requirements that are detailed in the Consent Order.
An independent – and NHTSA-approved – monitor will also have to be employed, checking over Fiat Chrysler's recall performance for the next three years. Described as granted "unprecedented oversight," the monitor will also have the ability to levy a further $15m in penalties should additional Safety Act or Consent Order violations be identified.
Meanwhile, it's also a tough lesson for the automotive industry in general that shirking on safety won't be overlooked.
"This civil penalty puts manufacturers on notice that the Department will act when they do not take their obligations to repair safety defects seriously," Foxx said of the ruling.
The initial $70m fine equals that Honda was charged earlier this year over the handling of the Takata airbag recall.
In a statement today, FCA said it will "accept the resulting consequences with renewed resolve to improve our handling of recalls and re-establish the trust our customers place in us." However, it also insisted that the cars and trucks in question are not, in fact, a risk:
"Those vehicles are not defective. They perform as well or better than their peers in high-speed collisions – the kind cited in the cases that have dominated public discussion. The trailer-hitch-assembly provides incremental benefit in certain low- to moderate-speed collisions which have not been associated with the worst-case scenarios. Those cases have overwhelmingly involved highway-speed, high-energy collisions and it has been determined that our vehicles perform as well or better than their peers under these circumstances. However, to improve hitch-assembly installation rates, in accordance with the Consent Order, the Company is offering various cash incentives." Fiat Chrysler Automobiles, US LLC
SOURCE NHTSA