Real Racing 3 shows off Time Shifted Multiplayer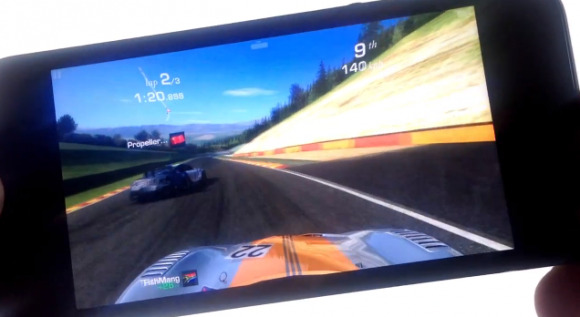 We've already heard a little bit about Firemonkey's upcoming installment of the next Real Racing title, Real Racing 3. The team showed off some of the new tracks and locations in the upcoming game, which definitely got us excited. However, in the developer's latest dev diary, the team shows of Time Shifted Multiplayer, a new concept that allows players to go up against each other asynchronously.
At first glance, Time Shifted Multiplayer might just sound like a fancy version of turn-based multiplayer, similar to most strategy games out there, and that's correct. However, this new multiplayer concept takes things a but further. You can challenge a friend to a race, without having to coordinate it or organize a time to get together. You can simply race, and then your friend can take his turn at his leisure.
However, once you take your turn, your opponent doesn't just race against your ghost. After your race, the results are sent to the game's servers, and your driving style is mixed with a bit of AI, so when it's your friend's turn, it'll seem like he or she is playing against you for real, since the AI will react to your friend's driving.
Real Racing 3 will be released on iOS sometime later this month. While past Real Racing titles have released on Android, there's no word if this newest installment will make its way to Google's platform. This game looks to be a huge step up from Real Racing 2, and all the new features, as well as the new cars and tracks, should bring a fresh perspective to the franchise.