Real Racing 3 teased with real tracks, locations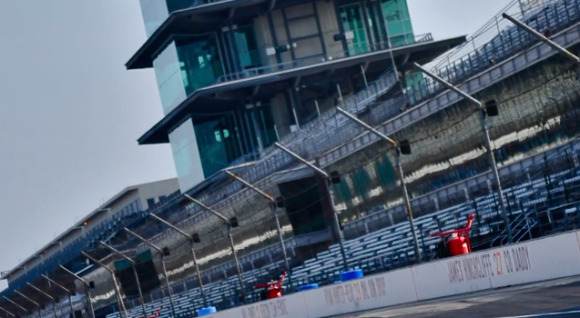 Firemonkey has been teasing Real Racing 3 since August, so we've already seen a bit of what the racing simulator sequel will offer, but in the latest Developer Diary video from Firemonkey, the developers discuss some of the new tracks in the game, including actual famous tracks that will be available, as well as new made-up tracks based in real locations around the world.
Not only does the in-game footage look absolutely stunning, but we end up getting a glimpse at some of the new tracks that will be available to gamers come February. In the video, we see peeks at the Indianapolis Motor Speedway, as well as Mount Panorama in Australia. The developers also are bringing completely new tracks to popular cities around the world, including Melbourne.
What's most impressive, is that the developers actually go out and scout the city to figure what would make the best possible track in a given city. They take photos of landmarks and gather up general information about the surroundings, including elevation data and the layout of the roads and buildings.
It's pretty interesting to see the process behind making a track for the Real Racing series. Since the made-up tracks aren't obviously based on real-world courses, there's no available data about the terrain, so the team had to do all of that themselves. However, seeing the fruits of your efforts finally coming together in a game like Real Racing 3 must be pretty rewarding. The game is expected to hit app stores sometime later next month.