Real Racing 3 for iOS Review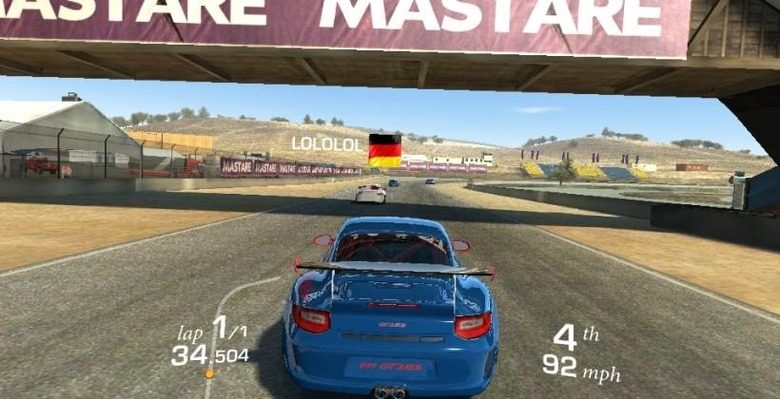 After a successful launch of Real Racing 2 towards the end of 2010, the racing simulator kept gamers' interest for over two years, and now a third installment is back. However, there are a few changes that make this threequel noteworthy. First of all, the game is now completely free to download, which sounds almost too good to be true, but developer Firemonkey and publisher Electronic Arts have decided to take the freemium route this time around. Plus, there are all new cars and tracks to race your way around. I ended up spending some time with the game, attempting to make my way up to elite status, and there a lot of things I liked about it, but there were also a lot of things that I didn't like. Let's break it down now.
Essentially in Real Racing 3, you buy cars and compete in events until you beat the game. There's also "Driver Level," in which you are awarded a certain amount of experience points after every race that go towards being an expert driver. I don't really pay a lot of attention to that, since my only goal is raise as much money as I can so I can buy a new car and race in more events. You rely on "R$" currency and coins to get you through the game. The coins are there so that you can basically buy your way out of having to wait on various things, which I'll describe here soon.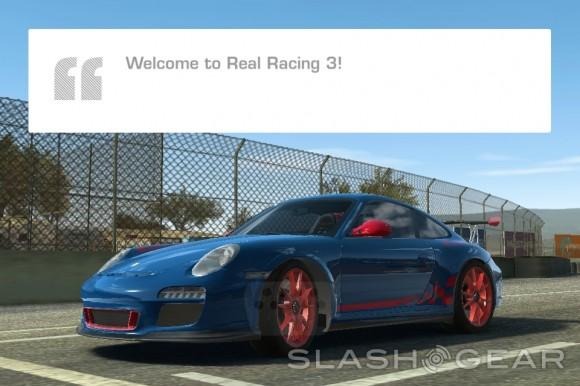 You might have heard about "Time-Shifted Multiplayer" before. It's a new feature in Real Racing 3 where you play against real people in every event. Granted, you're not all playing each other at the same time (hence the "Time-Shifted" name), but the other racers are essentially AI-controlled players that have completed in the event in the past. It's similar to racing a ghost, but the ghost is AI-controlled and will respond to your movements in the race. It's a pretty neat feature, and it's more enjoyable this way knowing that you're not just racing against the computer.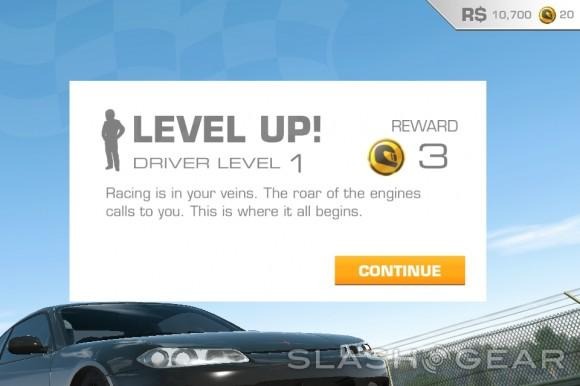 There are numerous types of races to choose from, including cup races, top-speed challenges, drag races, sprints, and eliminations. There also tons of new tracks and cars, including real tracks like the Indianapolis Motor Speedway and Mount Panorama, as well as fake tracks that exist in real locations, such as Melbourne. As for controls, it's nothing that we haven't experienced before with Real Racing 2 — tilting your mobile device steers the car, and tapping on the screen is the brake. You can also change camera angles, which includes a cockpit view if you really want a realistic experience.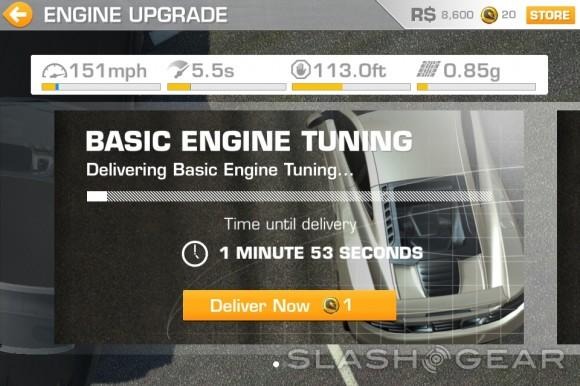 As for graphics, they're not bad, but also not great. There's absolutely zero anti-aliasing, which makes the game a pixelated nightmare, and scenery could be a bit better, especially in Mount Panorama, where you can get a good look out at the horizon. The mountains in the background look pretty horrible, and it makes you feel you traveled back in time to the late 90s. However, I can't be too harsh on the graphics. For a mobile game on a smartphone, the game looks pretty incredible.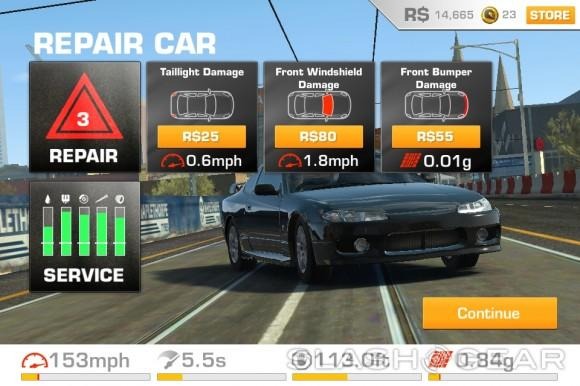 As for the freemium model in Real Racing 3, this is where things can get a bit controversial. Since the game is free, Firemonkey and EA rely on the in-app purchases of coins to make revenue. Whenever your car needs servicing or you upgrade parts, you have to wait a few minutes for them to complete, sometimes up to 10 minutes. Of course, you can speed the process up by spending a couple of coins, but once you're all out, you have to buy more if you don't want to wait for things to finish. Essentially, Firemonkey and EA are counting on your impatience in order to make money with this game, and my guess is that they'll make a fortune.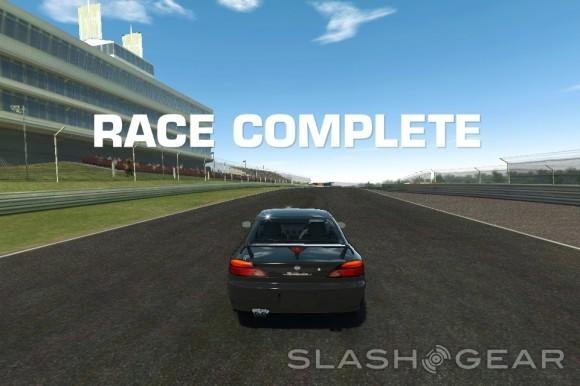 You can buy more coins starting at $1.99 for 10 of them, and you can also buy more in-game currency for buying cars and upgrades starting at $1.99 for R$50,000. And considering that Real Racing 2 only cost $4.99, you can end up spending way more in Real Racing 3. However, if patience is your virtue, then you probably won't have a problem with the game, but if you're the type of person who wants upgrades now and wants your oil change and tire rotation right this second, prepare to spend a ton of money on the game.