Rdio Is Dead: Pandora Acquires The Remains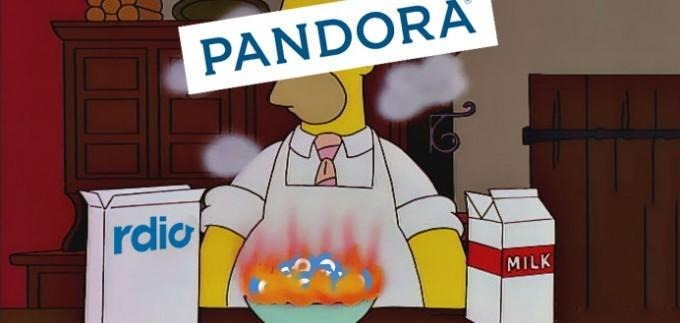 Today Pandora has made public their intent to acquire what's left of the streaming audio service Rdio for a cool $75 million in cash. That price is "subject to certain purchase price adjustments," and the Pandora strategy here won't be to just take over Rdio's service, but to basically strip off all the parts that it wants. The transaction, says the Pandora release today, "is contingent upon Rdio seeking protection in the United States Bankruptcy Court for the Northern District of California."
Rdio-branded services of all sorts will be shutting down. They suggest they'll be "winding down", but we're going to go ahead and assume they're going to be closing their doors faster rather than sooner, and not necessarily with a whole lot of warning for those that still pay money to listen to Rdio music.
Pandora will get all the good stuff that's left – that's the people still working for Rdio and the technology they've created. "Pandora is not acquiring the operating business of Rdio, and is acquiring the technology and talent to accelerate its own business strategy."
Of course the CEO of Rdio, Anthony Bay, remains optimistic.
"The Rdio team built an acclaimed product and technology platform that has consistently led innovation in the young streaming industry," said Bay via Press Release.
"I'm pleased that many members of the Rdio team will continue to shape the future of streaming music, applying our tradition of great design and innovative engineering on an even larger stage with Pandora."
It is not clear at this time when the acquisition will take place, nor is it listed when all Rdio services will cease to exist. Soon, you can safely guess. Very soon.