RCG RC-VIS62002 pico-projector does XGA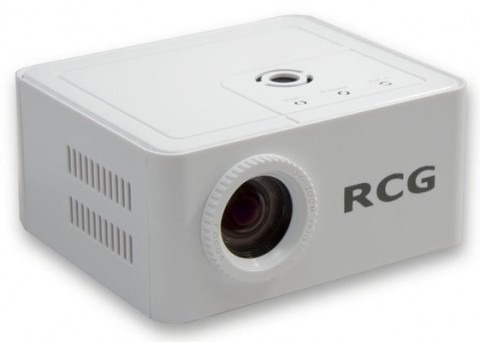 We may receive a commission on purchases made from links.
RCG are preparing to launch their snappily-titled RC-VIS62002 pico-projector, a 180g portable unit that's capable of resolutions up to 1024 x 768.  The palm-sized box has 10 Lumens brightness from its LED backlight, and can create an image up to 40-inches in size.
Measuring in at 5.5 x 2.5 x 9.8 inches, the RCG projector isn't as small as some of the other seriously-pocketable projectors we've seen, but it more than makes up for that with its higher resolution.  RCG are targeting the business crowd with this one; think harried sales execs rushing around making impromptu pitches rather than teens projecting the latest Beyoncé video on the back of the bus.
The RCG RC-VIS62002 pocket-projector is available to pre-order now from Amazon.  It's priced at $399; there's no estimate of shipping timescale.
[via PicoProjector-Info]