RCA's Roku TVs make one big sacrifice to be so affordable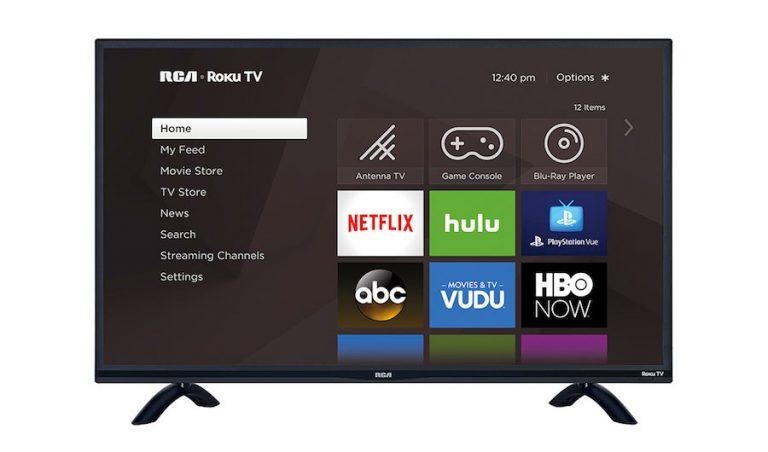 It's been a little while since we've heard from RCA, but the company is back today with a line of three new TVs running Roku OS. The televisions are surprisingly affordable as well, with the largest 50-inch set only coming in at $499 MSRP. Why, in an era for $20,000 88-inch televisions, are RCA's new sets so inexpensive?
The answer, in this case, is fairly straightforward: none of these three sets offer support for 4K content. That $500 50-inch TV only outputs in 1080p, as does a 43-inch model that runs with a suggest retail price of $379.99. When we get down to the smallest of the bunch, a 32-inch panel, we're only looking at 1366x768 resolution.
While that 32-inch TV might be a tough sell based on its sub-1080p resolution, the other two might turn out to be decent buys, depending on what you're looking for. The fact that they're running Roku TV is easily the biggest draw, as it turns these into televisions aimed primarily at cord cutters – RCA promises more than 300 streaming channels through Roku Search.
Obviously, those among us who haven't cut the cord yet will be able to use Roku TV to switch between those streaming channels, cable boxes, game consoles, and even antennas on the fly. So, if you're in the market for an affordable TV and you can live without 4K, one of these might be a pretty good choice. Despite the push from a lot of TV manufacturers, having a TV that supports 4K isn't exactly a necessity, though as more and more 4K content is produced, that could change over the course of the next few years.
These TVs are available through a variety of different retailers. Online, you can pick them up from Walmart.com or Amazon beginning today. If you'd rather see them in person, you might have a more difficult time, as it sounds like they're only available in-store at regional retailers like ABC Appliances, Bi Mart, and Cowboy Maloney.