Razer Wildcat Xbox One Controller Review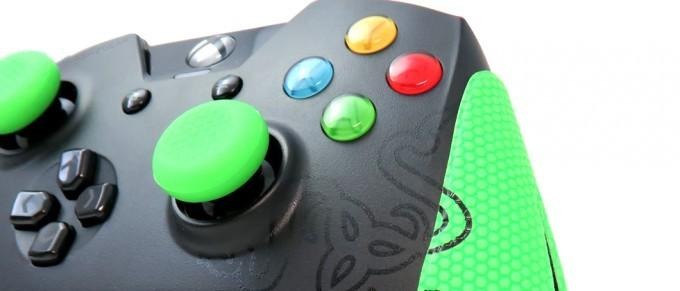 Before now we've been using one extremely standard Xbox One wireless controller and one highest-end controller from Microsoft. Now that the Razer Wildcat has launched, it's time we found an entirely new gaming grounds to roll around in. Here we've got a device that costs the same as an Xbox One Elite Controller, but isn't as heavy. Here we've got a device that's lighter than the original Xbox One wireless controller, but whose industrial design has far more finesse.
This controller has a carrying case in which you'll find a detachable braided-fiber USB cable (also a breakaway cable in case you need to make a quick exit), 2 analog stick grip caps (gaming condoms!) and optional rubber palm grips. There's a product information guide in there too if you're feeling like a long read, and you'll find a tiny screwdriver as well.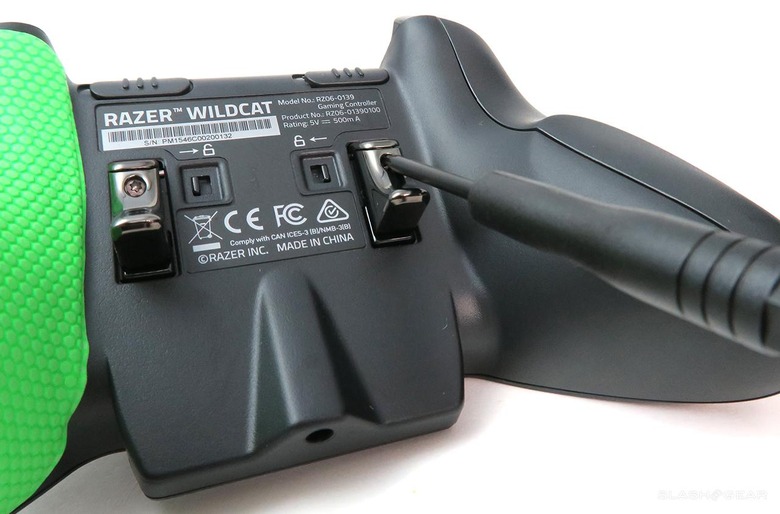 What might you need a screwdriver for, you might ask? Unlike the Xbox One Elite controller, this unit relies on screws instead of magnets. Two screws hold on two triggers on the back of the controller, each of them multi-functional and programmable to any other button on the controller.
In addition to the RB, RT, LB, and LT, you get M1, M2, M3, and M4, all four of them triggers that can be mapped as you please. You'll find a button amongst the four control panel buttons in the center base of the controller, one of which allows you to re-map buttons to your multi-function buttons as you please.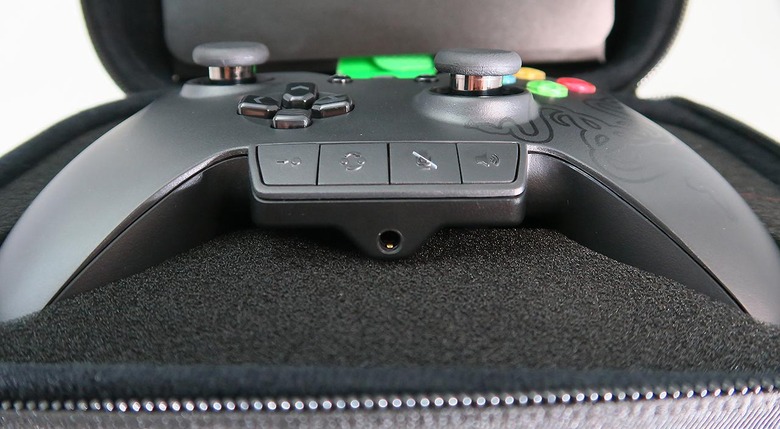 The second button on the control panel button set allows you to switch between button functionality profiles. The third is your mic mute button, and the fourth adjusts audio.
The Wildcat weighs in at 260 grams – just 2 grams under the original Xbox One wireless controller. The Xbox One Elite Controller weighs in at a slightly more hefty 348 grams.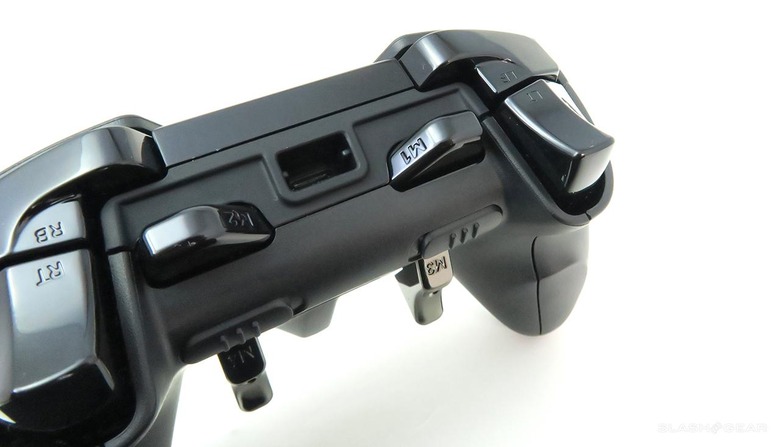 While the Xbox One Elite Controller has a couple of different steps to its trigger pull distance on either side of the unit, Razer opts for a few more stops, all adjusted with switches at the back of the controller.
The big differences in this controller VS the two Microsoft-made controllers on the market today are in place due to this controller's intended user base. That is – eSports gamers.
As such, you cannot map macros (button combinations) to the multi-function buttons. You also need to keep the controller wired while you're using it – this allows for the lowest amount of latency and a constant connection for split-second effectiveness.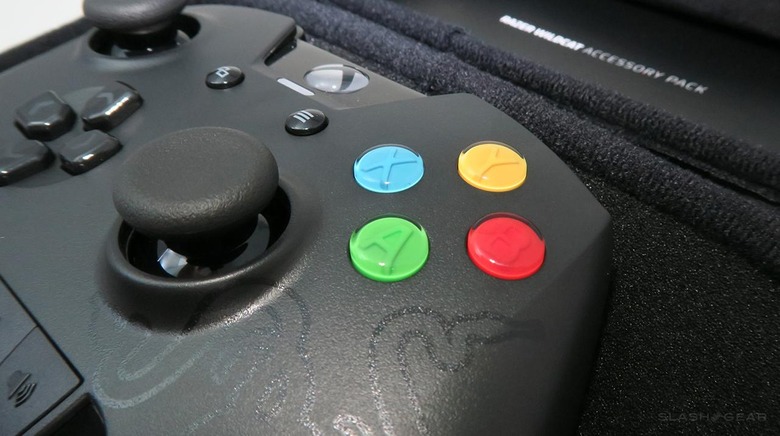 While the design of this controller is a TINY bit extravagant what with the snakes logo and the bright green accents, Razer stopped there. This controller is about business – the ABXY buttons are therefor not backlit.
The optional grips for each side of the controller are pretty grippy, as it were, but it's immediately clear that it's going to be slightly more difficult keeping the unit clean while they're attached. The also just-as-bright covers for the joysticks add a significant amount of grip-friction for our thumbs – to the point where we're wishing we had a batch of these covers for all of our controllers.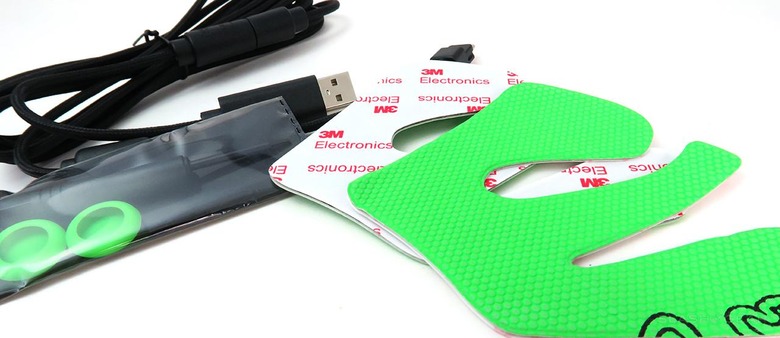 You're going to be powering this controller with the USB cord because, again, it's wired instead of wireless (as Microsoft's are, wireless). Below you'll find a single headphone/mic port instead of what Microsoft has – either just one of their own ports for accessories (standard controller) or that same port and a headphone/mic port.
SEE: Xbox One Elite Controller Review
Thus far it would seem that audio quality is the same here as it has been for the Xbox One wireless controller and Elite Controller – good to go.
As it is with the Elite Controller, this Razer Wildcat isn't made for your everyday enthusiast. It costs $150 USD for a reason. It was made to be the best – and it feels like it. If you were looking at the Xbox One Elite Controller and your main concern is weight, you'll want this Wildcat instead.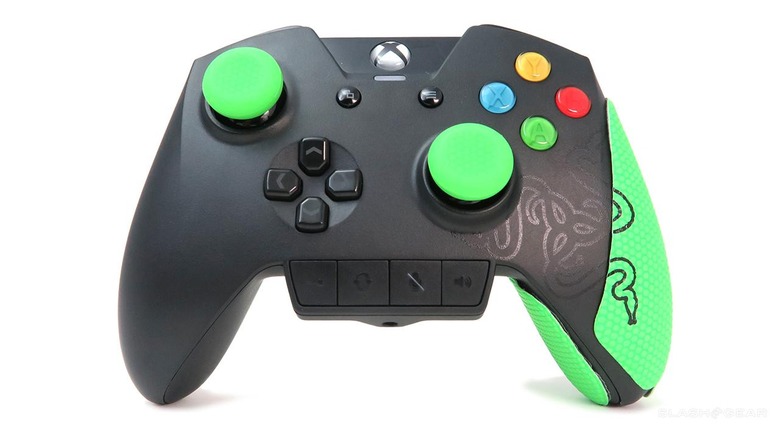 If you're looking at the Wildcat and you think you'd rather have something more extravagant – like multiple replaceable buttons and joysticks – go with the Elite Controller. If you're especially serious about your eSports potential, or just think you need the best controller with the least amount of latency possible – go for the Razer Wildcat.