Razer Stormtrooper gaming gear goes B&W for Star Wars day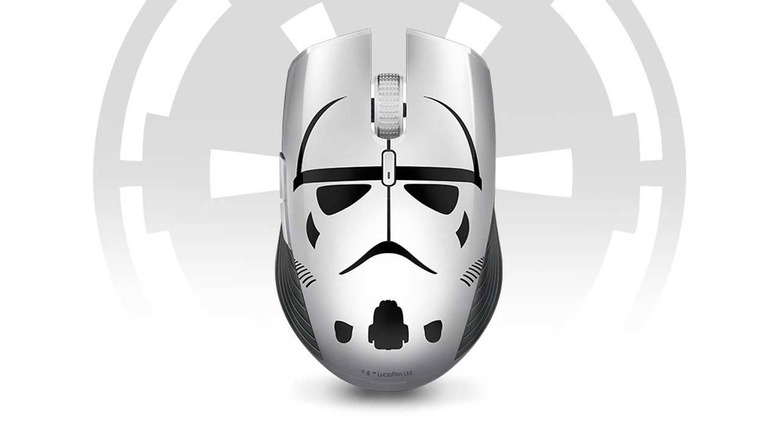 A set of new peripherals for Razer fans popped up today with full-on Stormtrooper regalia. There's a new mouse, there's a new keyboard, and there's a new MASSIVE mouse mat. Each of these items was decorated with Lucasfilm-approved graphics, black and white, all in a suite. They're the same as they were before, only now they're better, because they look, all... stormtrooper-like.
Note here that Razer is focusing more on the assertion that "only Imperial Stormtroopers are so precise," as suggested by one Obi-Wan Kenobi. There's a popular myth out there that stormtroopers are bad at aiming their guns and bang their heads into doors and stuff – but that's all nonsense. They're just faking being bad at aiming because they've got bigger plans for the likes of you puny rebels, and etcetera.
These devices are the same as they'd be without the Stormtrooper markings – just made official Star Wars, Lucasfilm, Disney, Stormtrooper Edition official. Of interest to Star Wars fanatics is the mark you'll find below – the "STORMTROOPER EDITION" logo above Disney, which might indicate we've got a whole lot more trooper-inspired products on the way across the galaxy.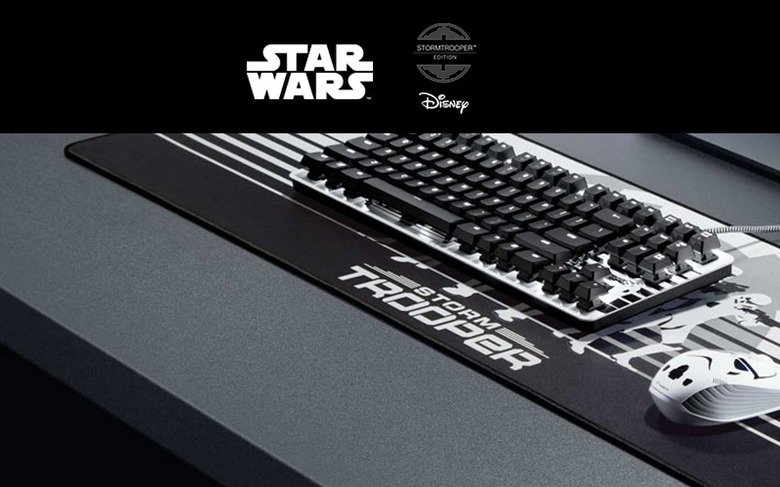 You can purchase the whole "Razer Stormtrooper Edition suite" for just over $175, if you're all about it. That's an approximate 10% off the total price of all three accessories, if you'd purchased each individually. The full price otherwise would be $194.97 USD, if you purchase each one of these accessories one-by-one.
The Razer BlackWidow Lite Stormtrooper Edition will cost approximately $100 on its own. The Razer Atheris Stormtrooper Edition will cost right around $60 all by itself. The Razer Goliathus Extended Stormtrooper Edition will cover your entire house (or more likely just your desk) if you buy one for around $35 USD. All of these products were released as of this morning over at the Razer store, online right now.