Razer Star Wars: The Old Republic touchscreen keyboard hands on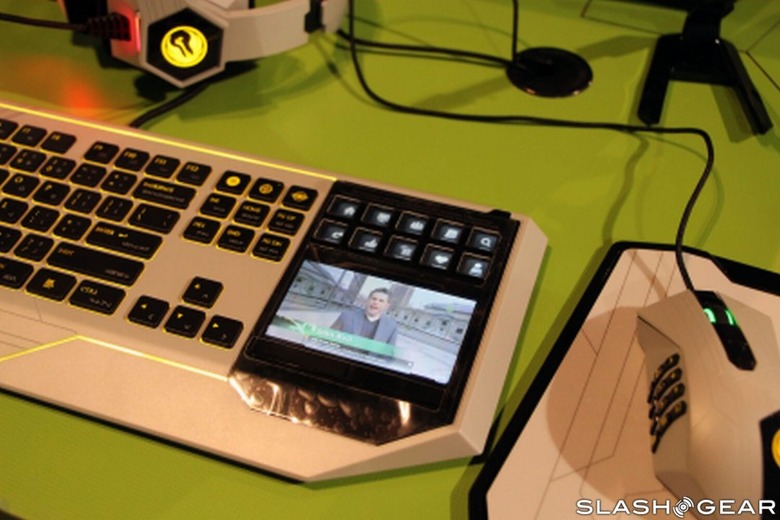 The gaming world sat up and took notice when Razer released its Blade gaming laptop with a built-in video touchpad and assignable buttons. Now they're showing off a more conservative desktop keyboard with the same features, and themed it for the ultra-popular Star Wars: The Old Republic massively multiplayer online game. We checked out Razer's CES booth for a quick demonstration.
The video touchscreen hangs out on the right side of the keyboard, where the number pad would normally be. The low-resolution screen is a laptop-style touchpad when not in active use, with a series of ten buttons on top with tiny OLEDs embedded in them. The buttons change depending upon which app you're using on the keyboard at the time – for example, in the browser or YouTube app, you get the basic back/forward/reload navigation buttons. The profiles can be changed for each game or application.
The standard Razer bells and whistles apply to the rest of the keyboard, including backlit keys with comfy switches. Your settings aren't saved to internal memory as in previous models, but are synced to Razer's cloud service for your LAN party. The Razer Star Wars: The Old Republic gaming keyboard will retail for $250, and a representative said it would be available later this month.