Razer calls their Razer Raion controller a "fightpad" because it's aimed primarily for games that aim for the KO. There's a fighting game community in this larger gaming community in which we live, and this controller's aimed at that crew of fight-friendly gamers specifically. The controller's functionality is made specifically for PlayStation 4 and PC.
The Razer Raion has a 6-face button layout with Razer Mechanical Switch face buttons. These buttons are far heavier duty than that old Sega Genesis controller you used to have, what with its buttons larger than your thumbs and its extreme tendency to explode on impact. The Razer Raion is made for a more modern generation of gamers, it would seem.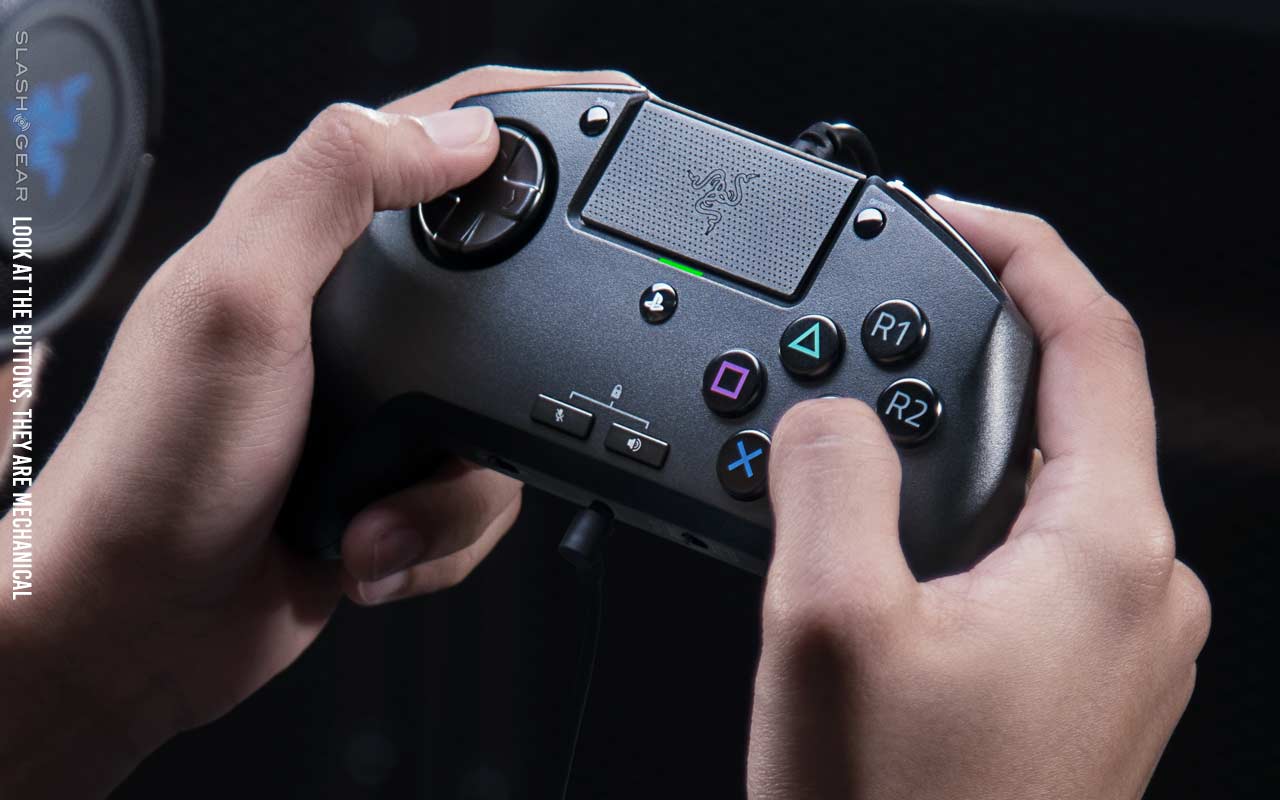 Evidence of its futuristic aim is shown in the Razer Mecha-Tactile 8-way D-pad and the button lock function for gaming competition. This device has its own standard 3.5mm analog audio port for headphones – because every time a headphone jack is removed from a new device, an angel loses its wings.
The switches in this controller are really, truly switches, not just rebranded springs like you'll find on certain off-brand controllers. They're Razer's Yellow Mechanical Switches, which means Razer says they've got an 80-million tap lifecycle, aka as Razer said today, these have "the same industry-leading feature found in our renowned keyboards."
This new controller has a 9.8ft (3 m) wired cable with strain relief so you'll have as little latency as physically possible. Size on this controller is 173 mm / 6.8 in (Length) x 103 mm / 4.0 in (Width) x 58 mm / 2.3 in (Height), and weight is right around 275g / 0.6 lbs.
This controller will be available "soon" in the USA and Canada for around $100 USD. It's also available for purchase right now in select stores in Europe, Asia-Pacific, China, Australia, and New Zealand. This is one of an ever-widening collection of different sorts of gaming controllers made by Razer for the gaming community worldwide.