Razer Quartz Pink gaming accessories, laptop detailed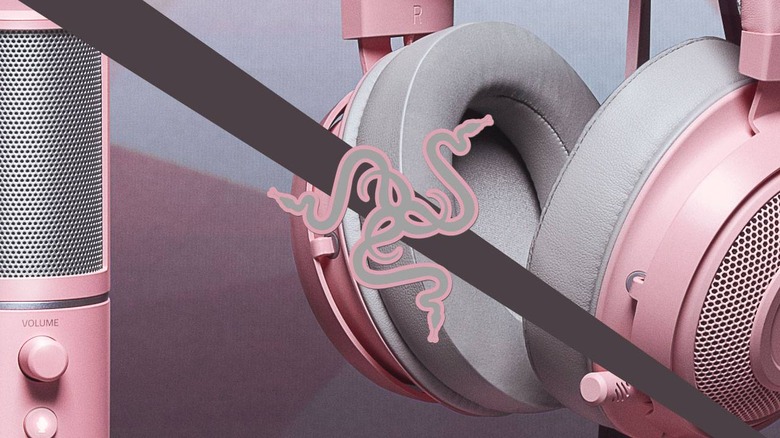 Razer Quartz Pink collection of devices expanded this week with the addition of a laptop and a number of peripherals. These pink devices were revealed just before Valentine's Day 2019, with the implication that all gamers might want to fall in love with their devices all over again by getting a new exterior casing. The Razer Quartz Pink editions of all the devices and accessories shown today are the same as their non-Quartz Pink editions, save the color.
Added to the collection of pink devices in Razer's offerings are the Basilisk mouse, Goliathus Extended Chroma mouse mat, Huntsman keyboard, Kraken headset, Raiju Tournament Edition controller for PS4, Seiren X microphone, Base Station Chroma headset stand, and a case for the Razer Phone 2. These devices were added to the few devices that'd gotten Quarz Pink editions in the year 2018. There's also a new edition of the most recent Razer Blade Stealth 13 Quartz Pink laptop in the mix – the same as before, but now in pink.
The Pink in the laptop is anodized with the aluminum – electrochemical bonding in action. The vast majority of the laptop is pink – while some of the other accessories work with light gray and/or white accents. The Razer Basilisk Quartz Pink mouse, for example, has a white/semitransparent light-up Razer logo and a set of gray buttons and bumpers.
The Razer Kraken Quarz Pink edition has gray earpads and a gray arm for its pull-out and adjustable microphone. The Razer Base Station Chroma Quarz Pink is all pink – including its cord – but has all the colors in the Chroma universe under its base. Razer Seiren X Quartz Pink is all pink save its silver center band and the microphone grille.
The least pink device in the collection is the Razer Goliathus Extended Chroma Quartz Pink. The entire pad is gray save the cord and the tiny rectangle where the cord hits the pad. Then there's a whole lot of color under the base, Chroma style, as well.
The Razer Phone 2 Quartz Case has a little bit of flare in its execution. It sports a set of fractured sections of color on its back, all in the pink and gray spectrum. There's also the Razer BlackWidow Tournament Edition Chroma V2 Quartz Pink, Razer Lancehead Tournament Edition Quartz Pink, Kraken Pro V2 Quartz Pink, and the very basic aluminum base Razer Invicta Quarz Pink – mostly gray with a pink border.
You can also purchase an official set of Razer Kitty Ears for Razer Kraken. These kitty ears don't actually do anything but sit on the headpiece on your headphones (Kraken headphones, specifically). But they're cute. You can purchase them in Quartz Pink, Neon Purple, or Green. They cost $20, and are the least expensive product in the Quartz Pink collection at Razer.