There's a new Razer Blade Stealth laptop in town, and the 13-inch ultraportable is getting more stylish, more pixel-packed, and a lot more flexible. Now available in both 4K and 1080p form, with a choice of touchscreen or matte-finish panels, the newest addition to the Blade family also promises up to 13 hours of battery life and the option of discrete NVIDIA graphics.
First thing you'll notice, though, is that it's a more grown-up, subtle interpretation of Razer's aesthetic. Gone is the bright green logo on the lid, in its place a black tone-on-tone Razer badge that many may less ostentatious than the old design.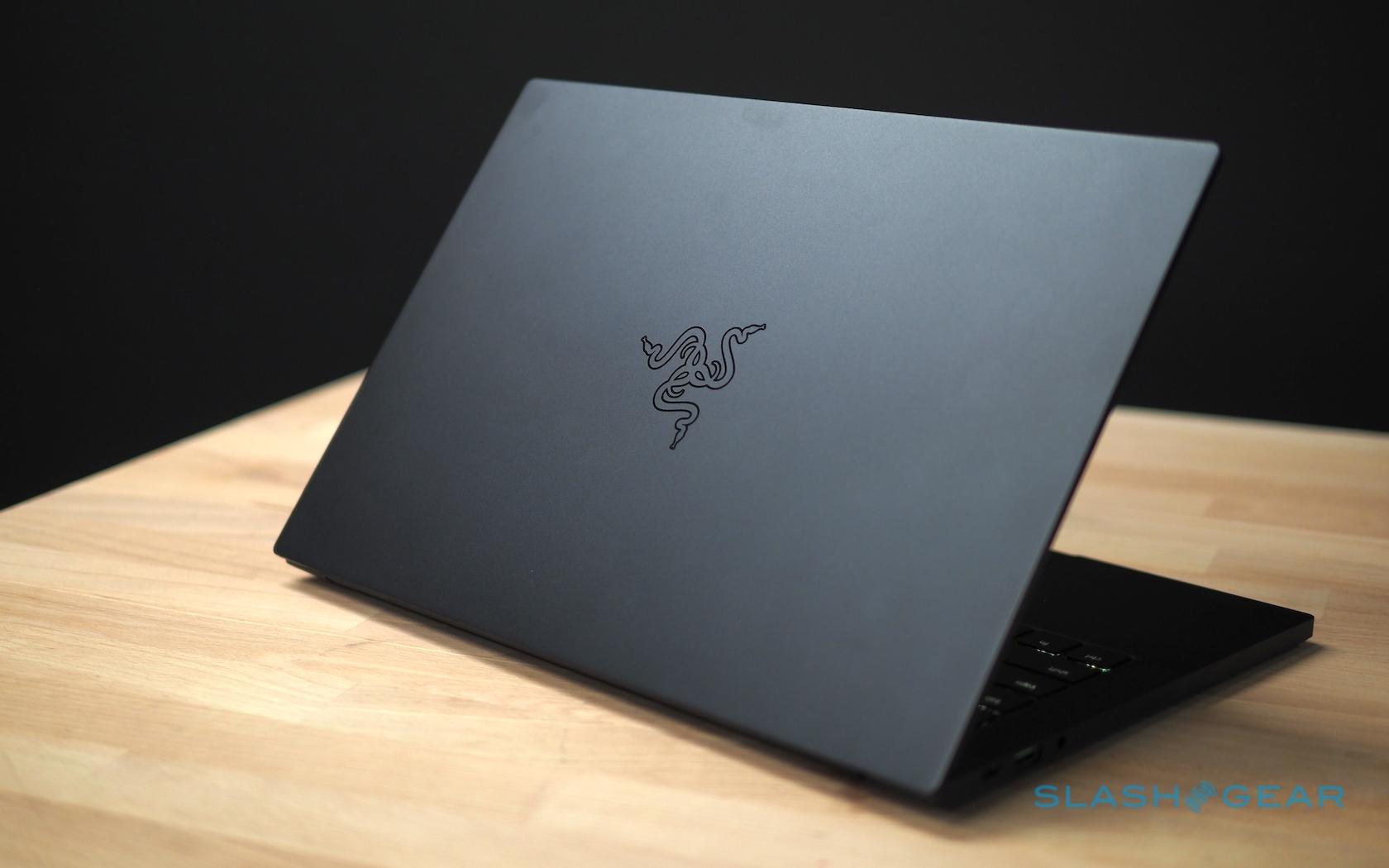 The CNC-machined high grade aluminum is maintained, though, each casing taking around two hours to mill and then anodize. The matte black finish is now anodized deeper into the metal, too, to better hide any inadvertent scratches. Key Razer boasts, like the fact you can lift the lid with one finger – and without the notebook sliding around in the process – are present and correct.
Lift that lid, though, and you'll find a new 13.3-inch display. Or, more accurately, a choice of two displays, both with narrow 4.9 mm side bezels. That's more than 60-percent slimmer than on the old notebook, but now there's more pixels included.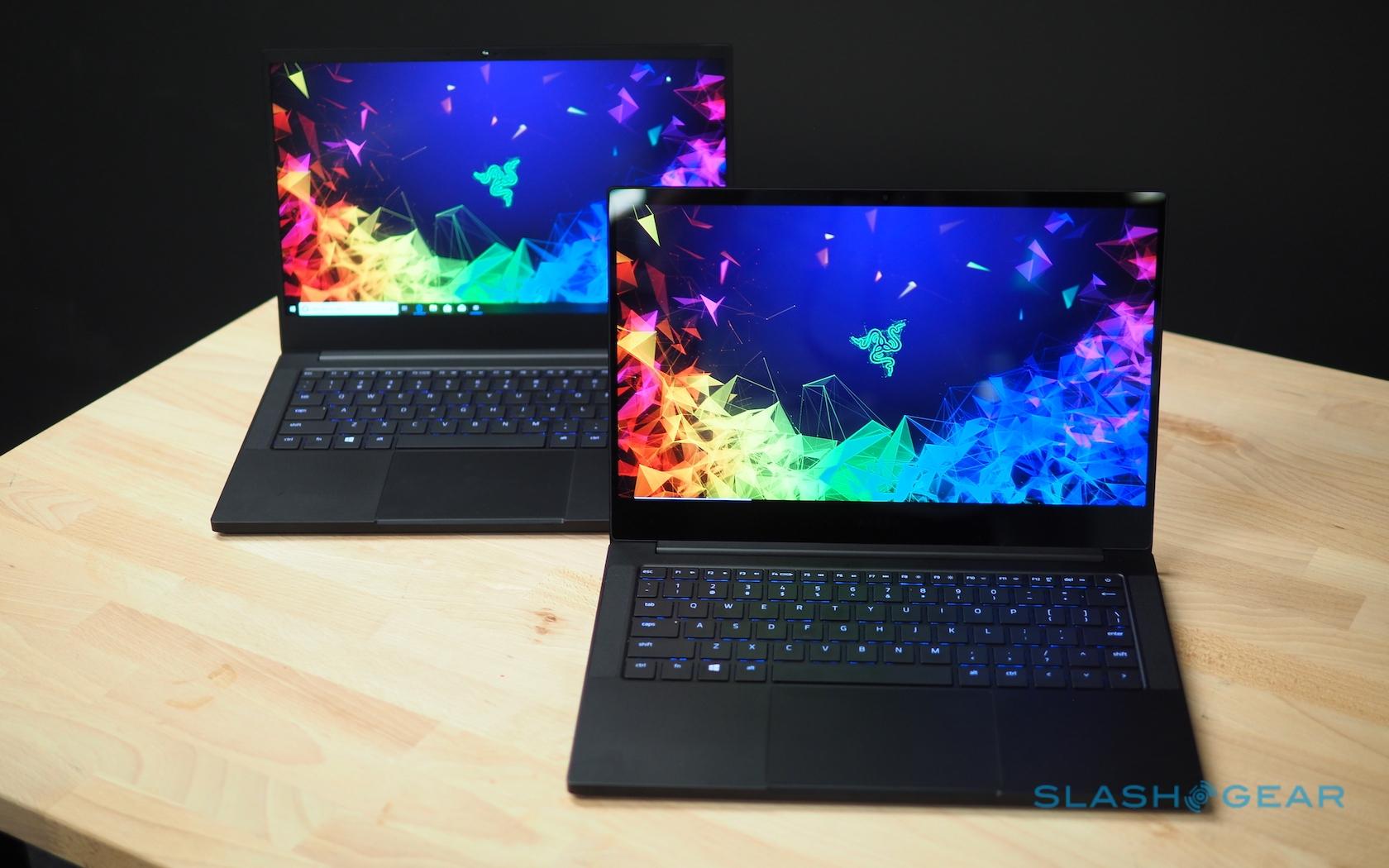 Top spec gets you a 3840 x 2160 panel with touch and 100-percent sRGB color space support. That gets a layer of edge-to-edge glass to protect it. Alternatively, there's a 1080p Full HD screen instead, with 100-percent sRGB color space compliance too. It's given a useful matte finish to reduce glare, and is brighter than the existing panel on the outgoing model.
Why might you opt for a lower-resolution screen? Battery life, primarily. Razer estimates the 1080p notebook as lasting up to 13 hours with the 53.1Wh battery, in fact; the charger is a compact 65W USB-C affair.
Surprisingly, Razer has found space inside to fit the GeForce MX150, with 4GB of GDDR5 memory. That's alongside the Intel UHD Graphics 620 chip present in both configurations, and the Intel Core i7-8565U quad-core processor. Base RAM is 8GB of 2133GHz dual-channel memory; up to 16GB is available.
Notably the NVIDIA GPU is the 25W version of the MX150, not the more commonplace 10W. That, Razer claims, is enough for a roughly 30-percent performance increase alone. There's a new thermal system to make sure the whole thing stays sufficiently cool.
The result, then, is an ultraportable that can also be used for some casual gaming. Unsurprisingly, Razer still recommends its larger, more potent notebooks for full-throttle games, but that's not to say the Razer Blade Stealth is anywhere near gutless. Think along the lines of Overwatch at 1080p medium-high settings, and managing 60-100 fps, or Counterstrike achieving 100+ fps at high settings. Even games like PUBG and Far Cry 5 are possible, albeit with their graphics settings lowered.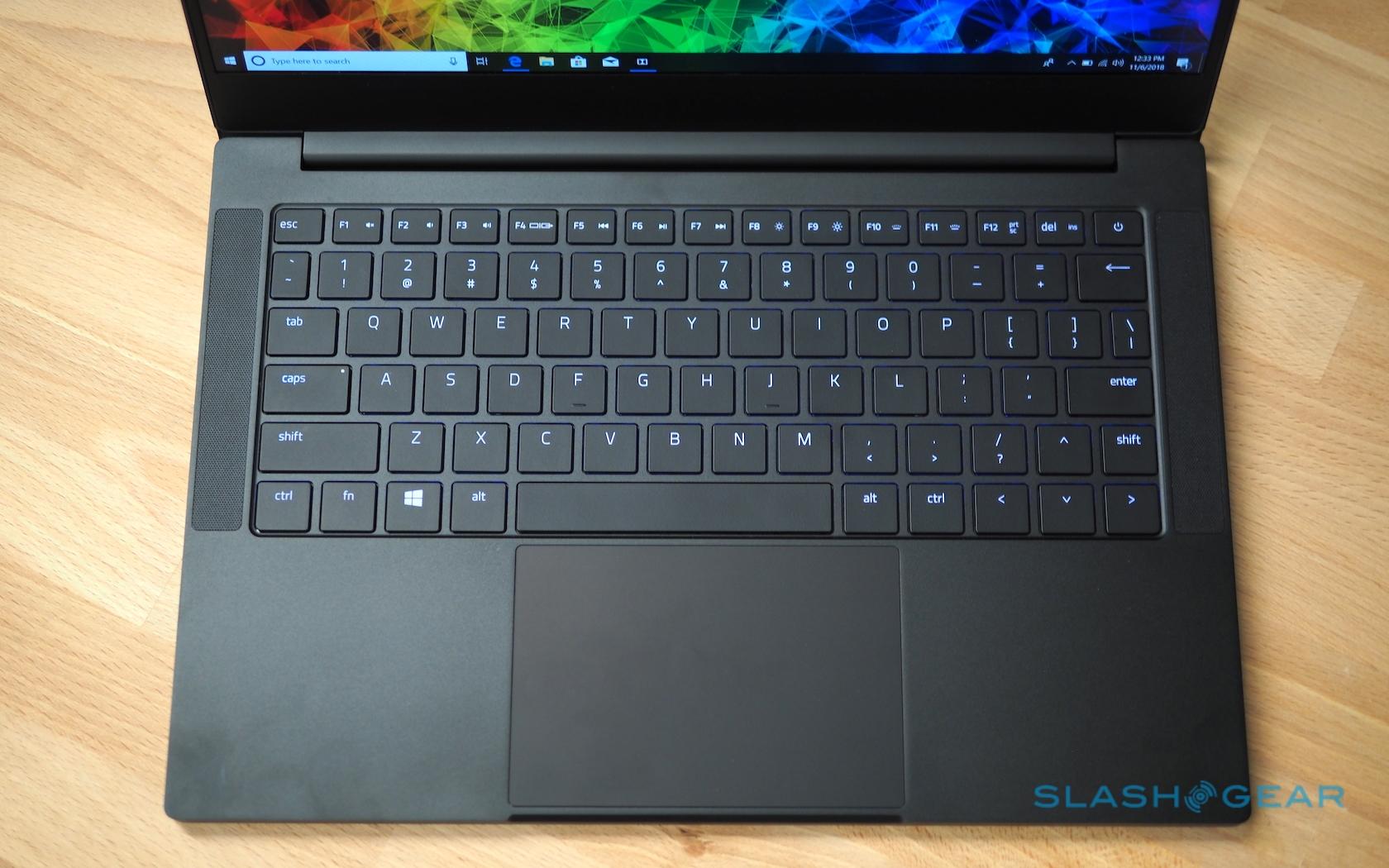 If you really want serious gaming, of course, there's always the Razer Core eGPU. That plugs into the Razer Blade Stealth's Thunderbolt 3 port (which can also handle display or power). There's also a USB-C 3.1 port which can also handle power, two USB 3.1 Type-A ports, and a 3.5mm headphone/microphone combo jack. Inside, you get WiFi 802.11ac and Bluetooth 5.0.
The keyboard is snappier than that of the outgoing model, and there's a larger glass touchpad with Microsoft Precision support. Gone, though, is the fully customizable Razer Chroma lighting of the old 'board: now, like the Razer Blade 15 entry-level model, you get single zone lighting, with the whole keyboard the same hue. There's still 16.8m of those hues to choose between, mind, and now the F-key row is so illuminated, too.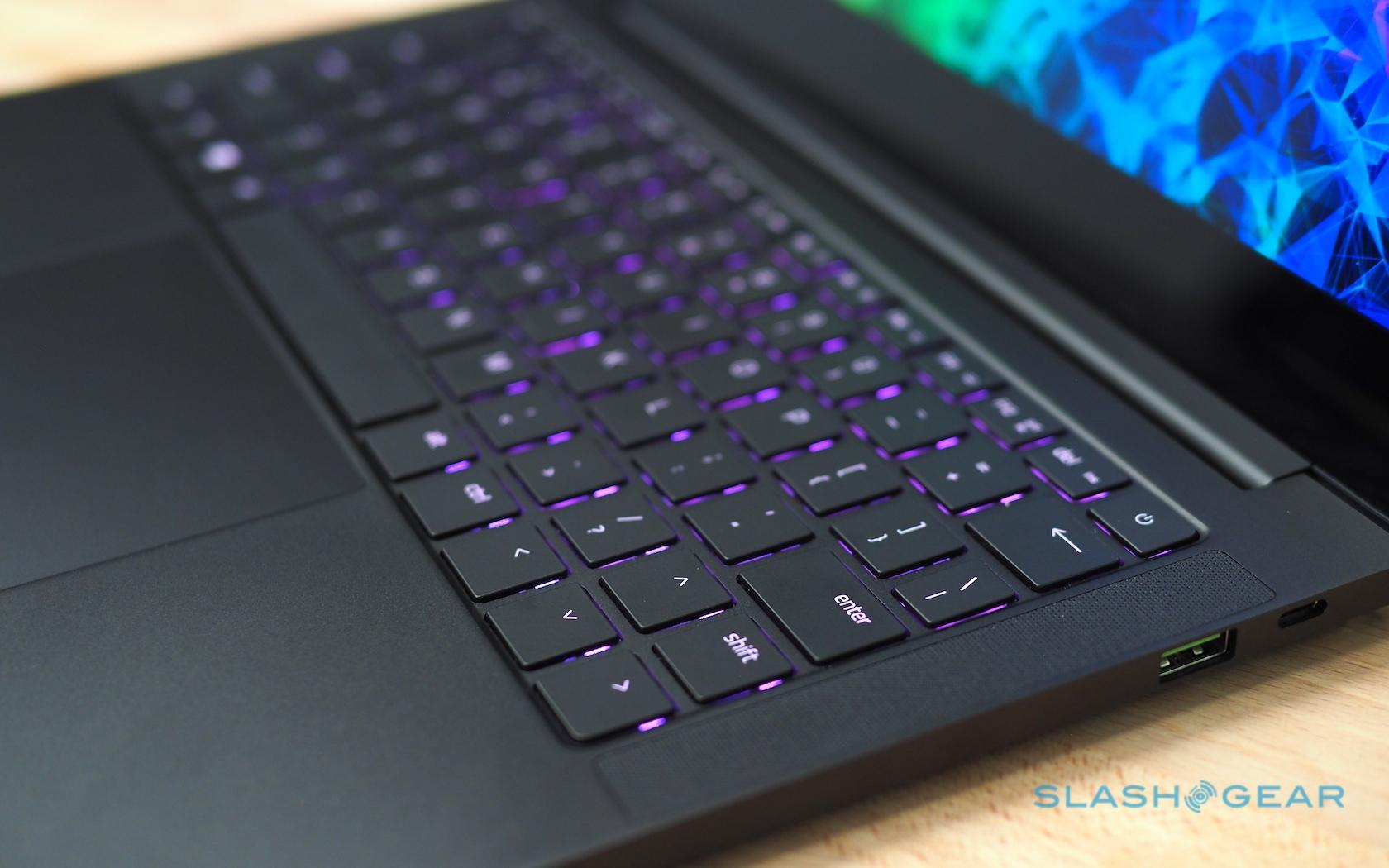 Flanking the keys are two extra speakers, with a full four upward-firing drivers and a Smart Amp that promises higher volume while avoiding distortion. Dolby Atmos support has been added, too. A Windows Hello compliant infrared camera is standard, as is a TMP 2.0 module. The whole thing weighs in at around 2.82 pounds, and admirably the battery and SSD are user-swappable.
Three configurations will be offered. The entry-level will be $1,399 when it goes on sale today, for the Full HD screen, 8GB of memory, and 256GB of M.2 SATA storage. The mid-tier model – which, Razer tells me, it expects to be the most popular – is $1,599 and includes twice the memory and the NVIDIA GeForce MX150 GPU.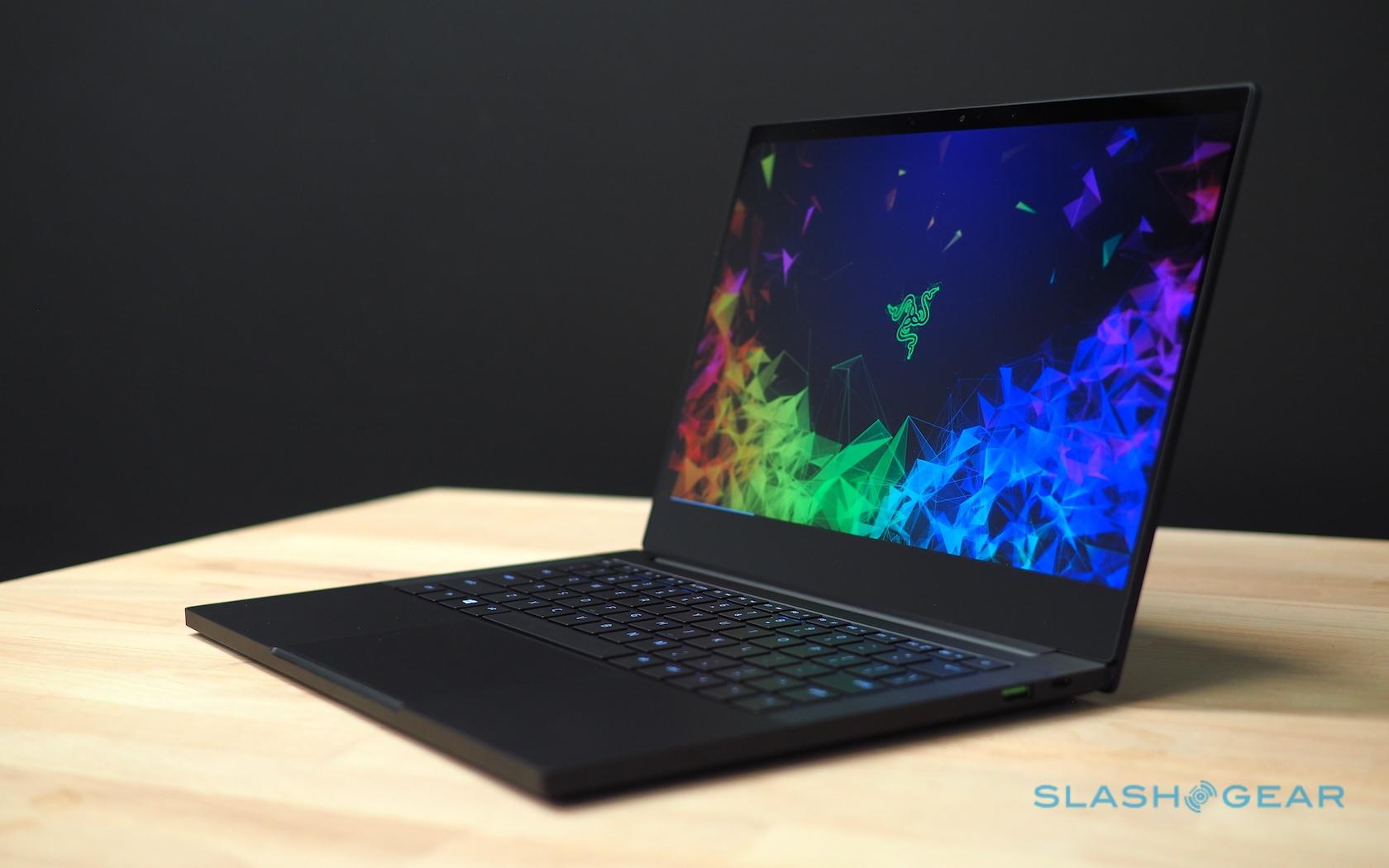 Finally, the $1,899 Razer Blade Stealth gets the 4K touchscreen, MX150 GPU, 16GB of memory, and 512GB of PCI M.2 storage. All three configurations run Windows 10 Home (64-bit).
Razer's ability to make a potent laptop was never in question, of course. What arguably held the company back was its love-it-or-hate-it design language: lots of neon green and multi-colors. This 2018 Razer Blade Stealth reboot, however, takes a more sober approach. While you can still have all the colors of the rainbow cycle through on the keyboard, it could also be office-friendly as an unexpectedly powerful alternative to some of the more mainstream notebooks.