Razer Phone update: Android 8.1 Oreo in the mix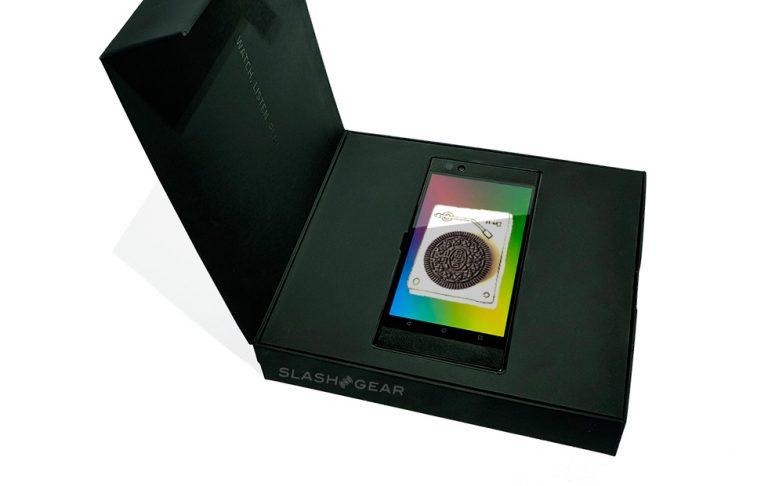 Razer Phone users can download the Developer Preview for Android 8.1 Oreo right this minute, with a final release coming in April. This release was announced by Razer this morning complete with links to downloads and the tip on the full release. With this announcement we grow ever-so-slightly more confident in Razer's dedication to their first smartphone with regard to software updates.
The Android 8.1 Oreo update (developer preview edition) appeared for developers – or whoever else wanted to take part – over at [Razer] at their Android Oreo Developer Preview Image for Razer Phone page. This release originally hit the internet on March 29th, 2018.
"Installing this factory image will erase all data from the Razer Phone," said the software update's update warning. "While it may be possible to restore certain data backed up to your Google Account, apps and their associated data will be uninstalled. Before proceeding, please ensure that data you would like to retain is backed up to your Google Account."
OF IMPORTANT NOTE: Even more important than the obvious lost data bit above is the following. Razer suggested in their release that the following elements MAY not work during this preview: network connectivity, signal strength, enhanced voicemail, VoLTE support, and Wi-Fi calling support. This is because these elements are potentially carrier-specific, and this is not a carrier-centric update, as such.
This developer preview image was not given an OTA path to the final public build. When that final build for Android 8.1 Oreo is released, users who've previously installed the Oreo 8.1 DP will need to manually flash the update. So if you're not entirely sure if you want to take the time to flash this developer preview, skip it.
AT the same time, keep on crossing your fingers on the road to Project Linda. We'll need some of that sweet, sweet custom development to bring Android up to speed for a desktop experience. Some sweet, sweet developer dancing feet.
Head to the Razer Android Oreo Developer Preview Image for Razer Phone page linked above. SlashGear is not responsible for any actions any reader takes before, during, or after the reading of this text. Truly, you must take responsibility for yourself! For I am not your dad. Not even a little bit.