Razer GDPR update: Old software wont work anymore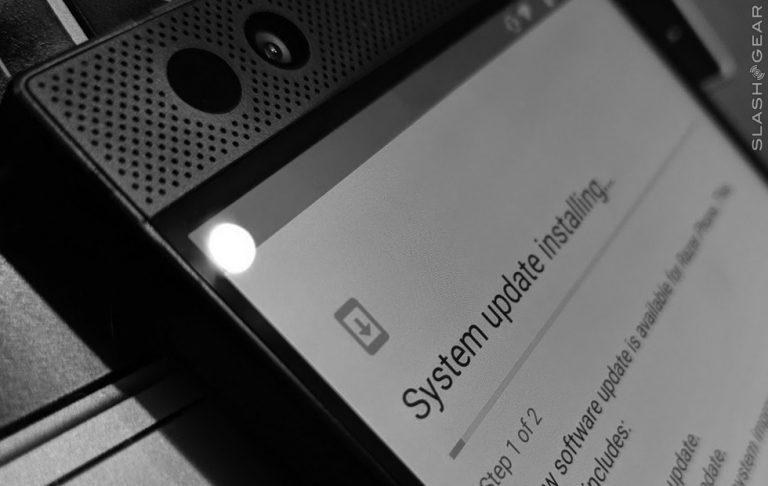 This morning Razer began rolling out an update for the Razer Phone, an update that'll change just a couple things. The most important part of the update is a series of upgrades that'll bring the Razer Phone up to full GDPR standards. "Razer highly values its users' privacy, and therefore we are adding the highest standards of GDPR requirements from the across the globe to the Razer Phone," said a Razer representative. "We welcome the implementation of GDPR as it is an important step to enabling and empowering individual privacy rights."
Razer's update to the Razer Phone is just one of a set of updates coming with the dawn of GDPR. Those are the privacy laws going into effect in the European Union this year. Those are the same privacy laws that Mark Zuckerberg won't agree to, because why would Facebook be open and clear with its users when it doesn't need to be? How silly.
Per the folks at Razer, "The GDPR not only applies to organizations located within the EU but it will also apply to organizations located outside of the EU if they offer goods or services to, or monitor the behavior of, EU data subjects." Razer is also sort-of saying the following: When you're updating software for one region, you might as well just send the same update to everyone. It's easier that way.
The Razer compliance with GDPR goes into effect May 25th, 2018. At that time, old versions of several pieces of Razer software will "no longer be usable or valid." The following software will not be viable without update:
• Razer Synapse 2.0
• Razer Cortex on Mobile
• Probably others(?)
All of Razer's software downloads are available at Razer dot com in one handy location. They've got wallpapers there too! Unfortunately that page does not include the Razer Phone update – we'll have to wait for the phone's update to roll out to get it OTA. The latest Razer Phone update also brings a new Portrait Mode for the phone's camera.