Details about the release of the next Razer Phone were just revealed by the company itself in the form of an event invite. This event will take place in October, right on top of everyone else's event, just so we're super sure we've got every piece of hardware under the sun revealed inside one month. It's going to be exciting, no matter how you slice it!
The invitation is pretty straightforward. I believe Razer is not attempting to be especially mysterious about what'll be at the event, what with the "Save the Date" style invite. See if you can see what I mean when you look below – I've blocked out a little bit of the info about place and etc, but you get the idea.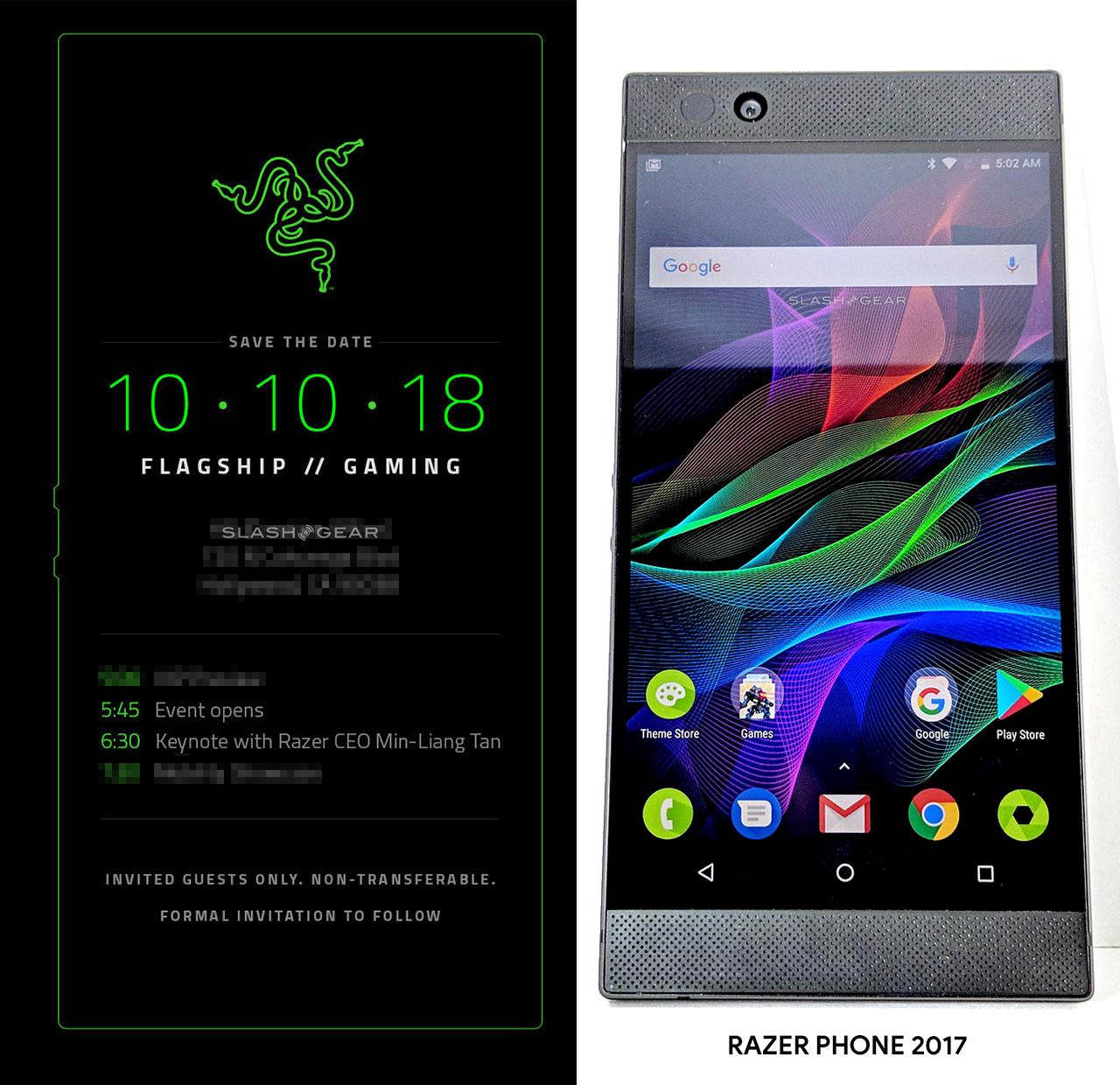 We've seen a bit about this next Razer Phone in a couple of leaks over the last couple weeks. It'll be similar to its predecessor, but it'll have a collection of features that simply weren't present before. We're hoping the company continues to diverge from the rest of the market with a unique piece of work, not unlike what they did with the first Razer Phone.
With the first Razer Phone (see our full review), the company delivered a set of features that did NOT match up with the prevailing themes of the day. There weren't any majorly curved corners, the phone didn't have super rounded sides, and there wasn't any glass on the back. Instead, Razer delivered the only smartphone on the market with a display with a 120Hz refresh rate – and they're STILL the only ones to have such a phone, almost a year later.
We'll be waiting. Expect your old cases to fit and cross your fingers they bring heat once more.
The event will begin at 6:30 PM (Pacific Time) on the 10th of October, 2018. There'll be an hour-long presentation with Razer CEO Min-Liang Tan. Be there (virtually) or be square, we'll have all the details and as much up-close and personal action as we can muster here on SlashGear.