Razer Phone 2 official: Hands-on with the 120Hz mobile gaming hero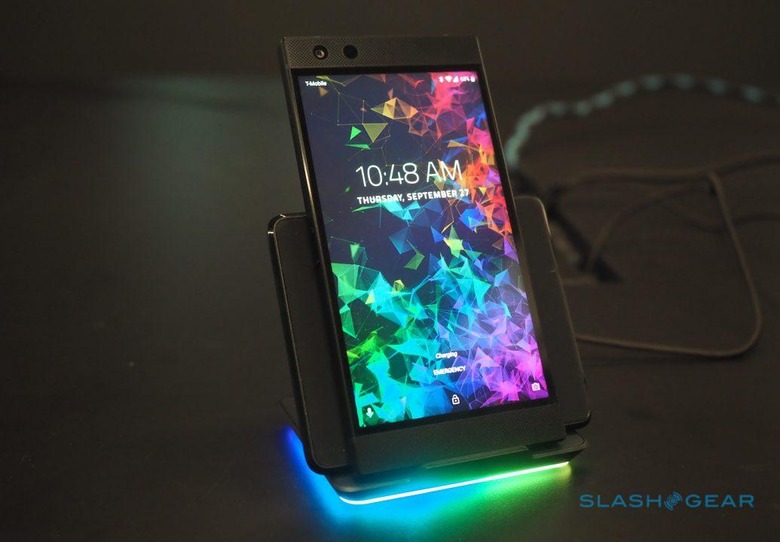 The recipe for the Razer Phone 2 is simple. Take the best 120 Hz screen for gaming, the latest mobile processor, and Dolby Atmos sound, then garnish with Razer Chroma lighting, water resistance, and dual cameras. Delicious, right?
Of course, as any home chef comparing the unsightly mess burnt to their oven with the glossy photos in the recipe soon discovers, knowing the constituent parts of a good meal and successfully putting them together are two very different things. Making a phone which is capable of keeping gamers happy, but without destroying battery life in the process or leaving players with burnt fingertips, is no small challenge.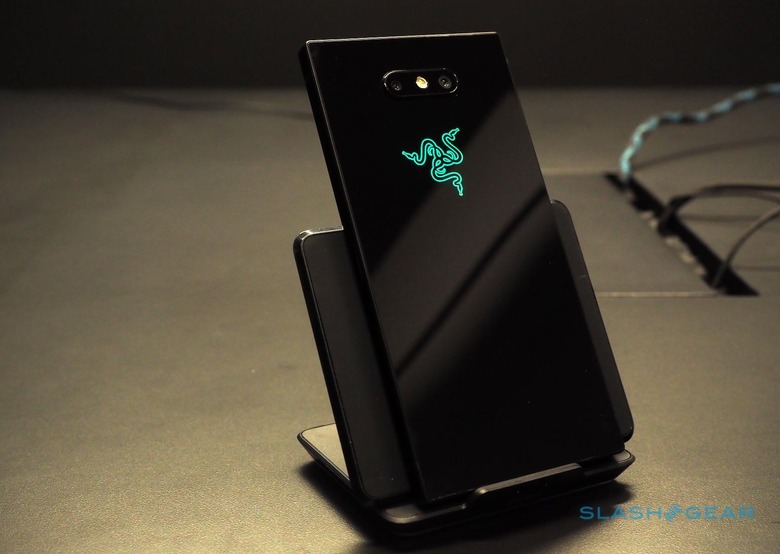 You have to give the Razer team some credit, therefore, because while the Razer Phone 2 may only be their second smartphone, it addresses just about all of the criticism the original came in for. At first glance you could be forgiven for not thinking much has changed, with the company sticking with the squared-off aesthetic that remains at odds with most other 2018 flagships. Look closer, though, and it's a checklist of power-user essentials.
The screen is still a 5.72-inch UltraMotion IGZO LCD, running at 1440 x 2560 resolution, and it still holds the crown as the only truly 120 Hz display smartphone in the US. Other companies – yes, Apple, Razer is looking at you – may be talking up their 120 Hz screens, but that's only for touch response. The Razer Phone 2 has both that and, arguably more important, 120 Hz refresh rates too.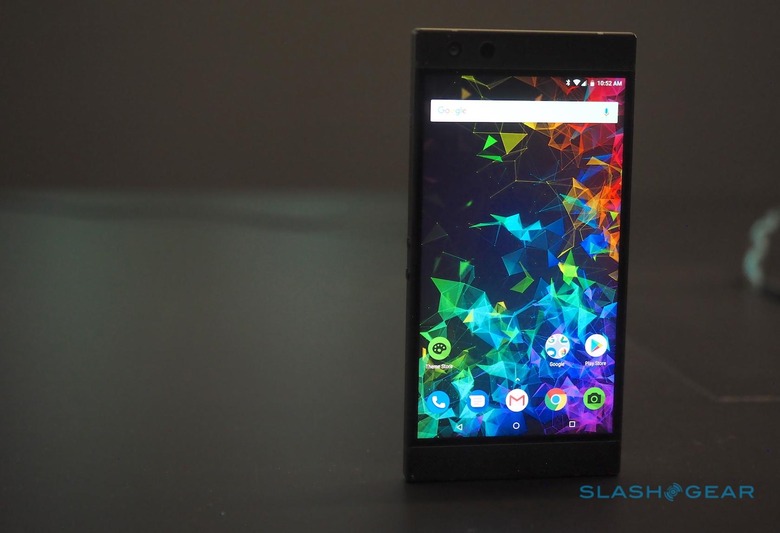 This time around it's 50-percent brighter, though, at up to 645 nits, and with Netflix-certified HDR support the colors are richer too. Razer stuck with a 16:9 aspect ratio, too, its argument being that most gaming and video content comes in that shape. It's flanked with not-inconsiderable bezels top and bottom – no notch for Razer – which accommodate stereo front-facing speakers with dual amplifiers, a 24-bit DAC, and Dolby Atmos support.
Audio may often be an afterthought in phones, but according to Razer's Mike Breslin, head of global sales & marketing for mobile, it's been a key area of focus for this second-gen phone. "We own THX," he pointed out to me, underscoring the engineering team's expertise. You hear the difference, too. Razer says they're loud – Breslin even pulled out a noise meter to prove the phone could hit 95 dB – but what's more noticeable is the absence of distortion even at those high volumes. There's an astonishing amount of bass, to the point where you really don't need a Bluetooth speaker.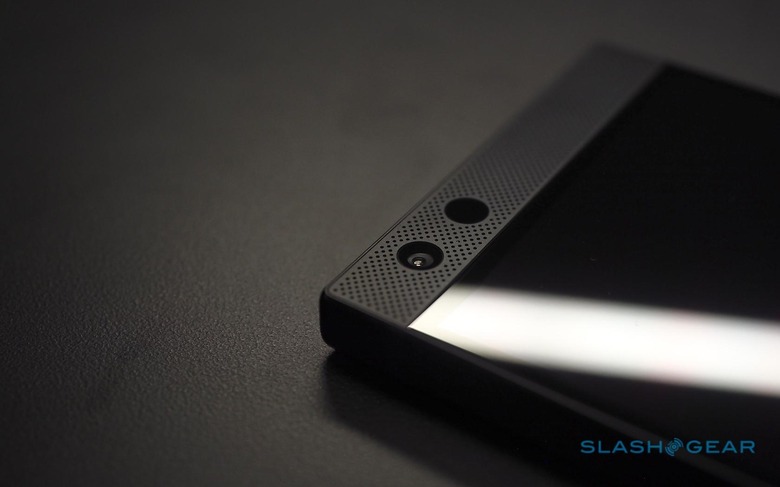 It's doubly impressive when you consider Razer has added IP67 water and dust resistance this time around, too. That required some nifty design work to make sure the stereo drivers were sealed but could still deliver the audio goods.
On the back there's a dual camera array. Razer has paired a 12-megapixel f/1.75 regular camera – with optical image stabilization – with a second, f/2.6 2x telephoto camera also with a 12-megapixel sensor. The front gets an 8-megapixel f/2.0 camera that does 1080p 60fps video: according to Breslin, an increasing number of game streamers are using the selfie camera on their phones for streaming, and so the faster refresh rate pays dividends. An updated camera app puts more of the settings and controls within easy reach, without having to dig through settings pages and menus.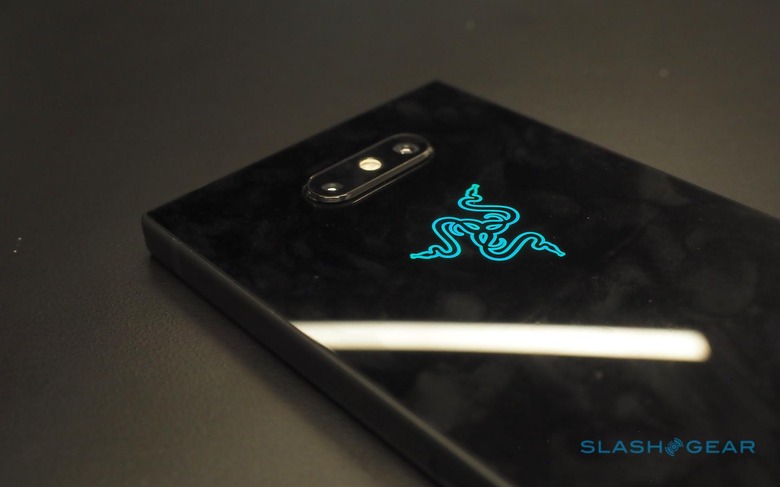 The back is also where you'll find the new Razer logo, now upgraded with the company's Chroma color-changing technology. You can pick from 16.8m different hues, and also assign different colors to different app notifications: red for your work email, for instance, but blue for Twitter notifications. Razer Chroma is also being used on the new 15W wireless charger, which takes advantage of the Razer Phone 2's freshly-added Qi support. The base of the charger can glow in different colors depending on what alerts are received.
That charges up a hefty 4,000 mAh battery, or you can use Qualcomm QuickCharge 4+ and go from dead to 50-percent in half an hour. Razer says you could expect ten hours of solid battery life with the screen set to full 120 Hz refresh.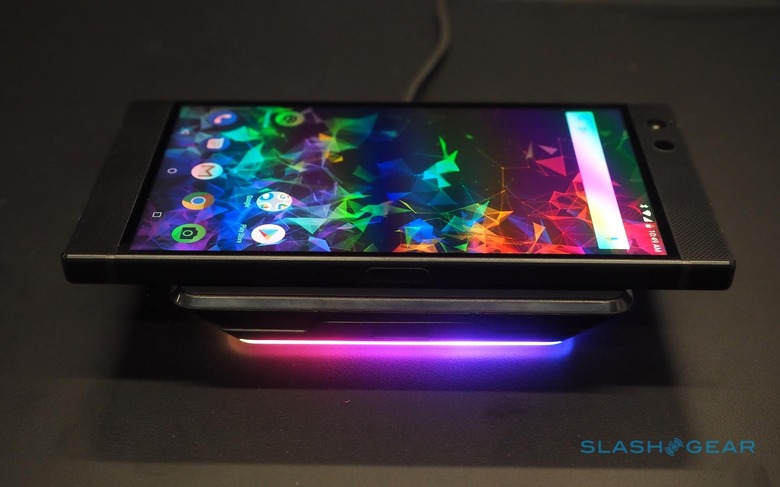 As for the processor, Qualcomm's Snapdragon 845 with Adreno 630 graphics promise up to 30-percent more performance than the old phone. Razer throws in 8 GB of LPDDR4X memory, too, and 64 GB of storage; a SIM and microSD slot allows up to 2 TB more capacity to be added. There's also Gigabit LTE, with Cat.18 download and Cat.13 upload support – 20-percent faster, if you have a network that supports it, than the original Razer Phone.
The downside to high-performance components is heat. According to Breslin, Razer's phone team again turned to the gaming laptop team to help with that, coming up with a new Vapor Chamber Cooling system. It's effectively a huge heat pipe, a rectangle almost as large as the Razer Phone 2 itself, that dissipates heat from the components.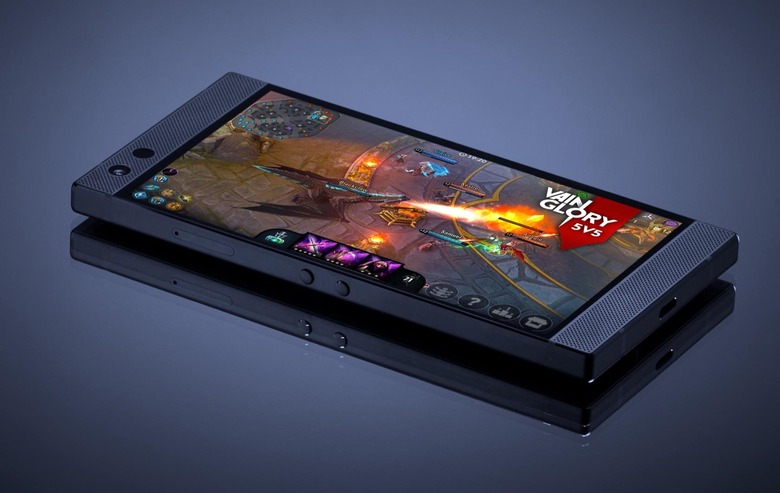 It works in tandem with Razer Cortex, an app which Razer is releasing in the Google Play Store – and not just for its own handsets – to optimize system settings for maximum gaming performance. It'll also do useful things like mute notifications while you're playing.
Out of the box, the Razer Phone 2 will run Android 8.1 Oreo. An update to Android 9 Pie is in the pipeline, Breslin tells me, however, and should be released soon. Bloatware should be refreshingly absent, too, though you'll be able to use the Razer Theme Store with Nova Launcher to download different themes, icon packs, and wallpapers. According to Razer it's very popular with owners, with the typical Razer Phone user downloading more than two different themes on average.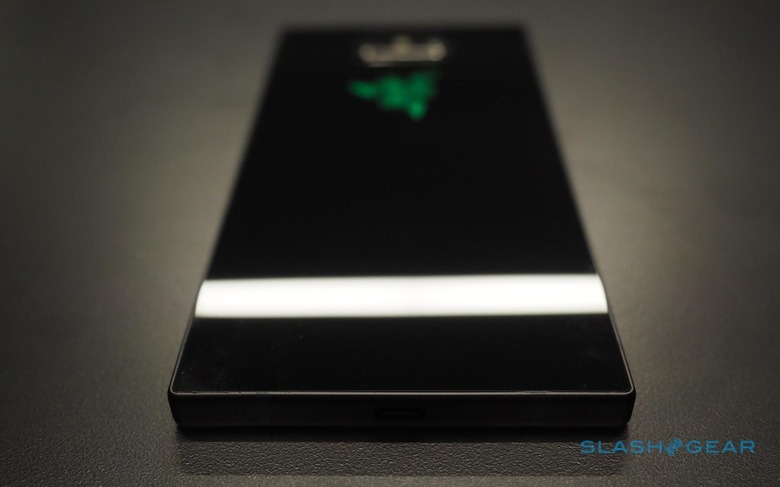 In a smartphone age where anybody can have the latest processor and load their device up with plenty of memory and a big screen, Razer's approach is more targeted than most. Mobile gamers are its specific audience, encapsulated, Breslin says, by that 90-degree rotation from portrait to landscape that symbolizes it's time for some serious play. "We want to own that movement," he says, pointing out that more than any other smartphone out there right now, the Razer Phone 2 was designed with horizontal use in mind.
Along the way, though, I wouldn't be surprised if the company picks up other power users. The Razer Phone 2 may wear its gaming credentials on its (color-changing) sleeve, but the combination of a fantastic display, cutting-edge processing, maxed-out battery, and the promise of minimal heat to slow things down are undeniably appealing to others unwilling to compromise on their smartphone.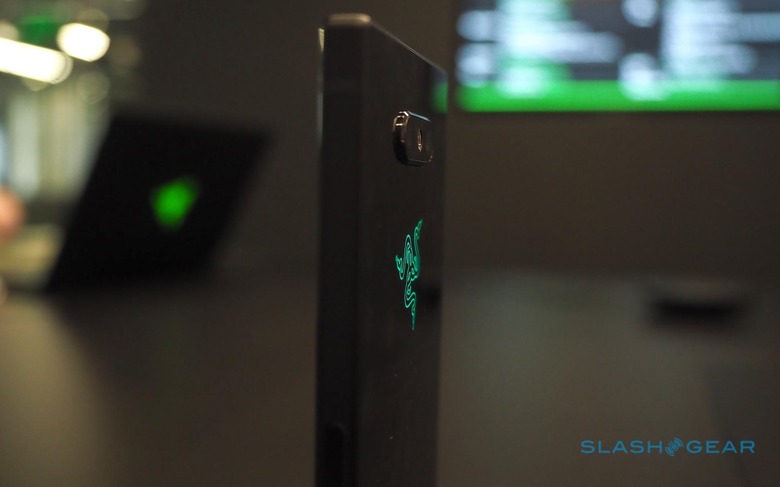 They shouldn't wince at the price, either. The Razer Phone 2 will be $799 unlocked when it goes up for preorder tomorrow, comfortably undercutting some of the other flagships we've seen launch recently, while the wireless charger will be $99.99. No word on carrier partnerships in the US, though Razer says there'll be select deals globally.