Razer Naga gaming mouse reboot brings a tilting scroll wheel to the mix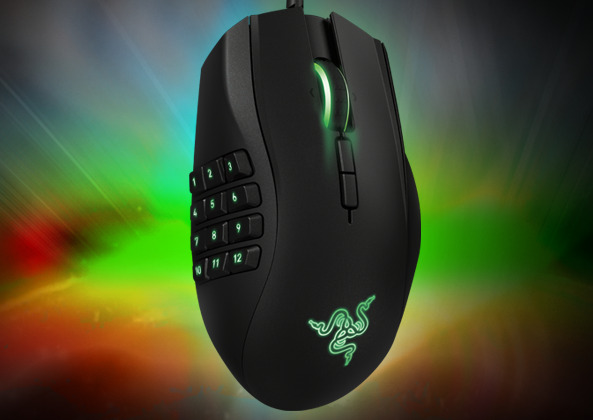 Supposing you needed a full number pad on the side of your gaming mouse, there's a brand new piece of equipment coming from Razer that you may want to have a peek at. This is the rebooted Naga MMO mouse, complete with a grip that's made to work for righties and lefties – and mechanical switches galore. There's a set of bright colorful lights around this accessory too, of course, so you can shine brightly beside your top-tier gaming rig with the LEDs all around.
This Razer Naga works with a tilting click scroll wheel, allowing you to up and down as well as left and right, strangely enough. While some rare games come with built-in connectivity with such input, you'll likely have to retro-fit this set of tappers to your titles. This can be done with the mouse's built-in in-game MMO configurator, complete with thumb grid – you'll be able to light up the keys you want, when you want.
The folks at Razer have been so kind as to provide a chart which shows the differences between the 2012 model of the Naga and the 2013 edition, starting with the tilt-click scroll wheel, bouncing off a brand new more ergonomic form factor – left or right – and finishing off with he mechanical thumb grid buttons. Each button now has its own rather pronounced area, the whole setup tuned for "blind-find".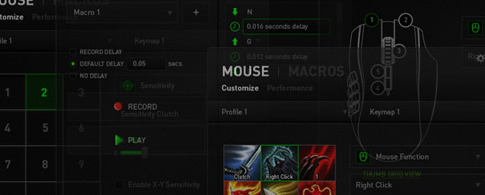 Inside this device you've got a 32 bit ARM processor for miniature computing, allowing such features as temporary changes in sensitivity. Of course you'll need a Razer keyboard to make that happen, as well. Such a connection happens with what's called "Razer Synapse 2.0", and it's set to work just as well here with the 2013 edition of the Naga as it did with the 2012.

This device will cost consumers a cool $79.99 USD and it's up for grabs this week. This is just one of many Naga mice available from Razer at the moment, with oddities like Epic, Molten, and Hex in the mix as well – watch for em.