Razer Naga Epic Chroma Mouse targets MMO gamers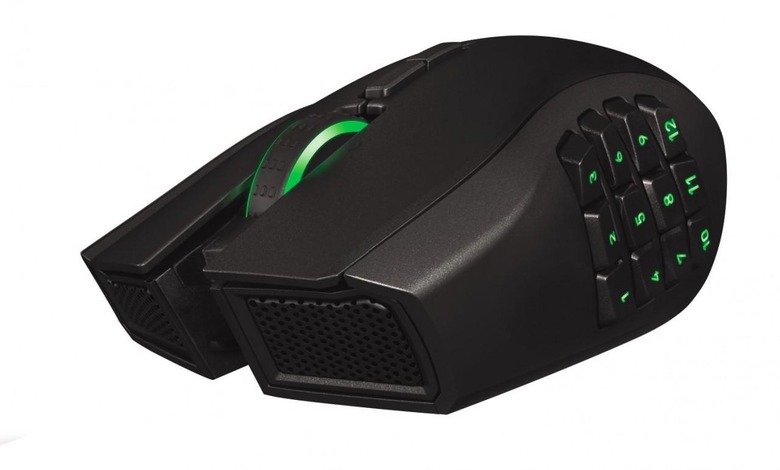 Razer, which recently introduced a new speaker system targeted at gamers, has unveiled a new gaming mouse designed specifically for use with MMOs. The maker brags its newest device has a hearty number of buttons at 19, and that it brings with it millions of color options. "The new Naga Epic Chroma gives MMO gamers more freedom than ever before," brags the company's CEO. Sound exciting? The Naga Epic Chroma mouse will be making it official debut on November 7 at BlizzCon.
The new Naga mouse features a mechanical thumb grid and tilt-click scroll wheel with Chroma lighting, which gives gamers the ability to personalize colors using Razer Synapse — the mouse also brings with it support for Razer Synapse's Stats & Heatmaps for keeping track of metrics like the distance the mouse has moved during game play and how many clicks have happened.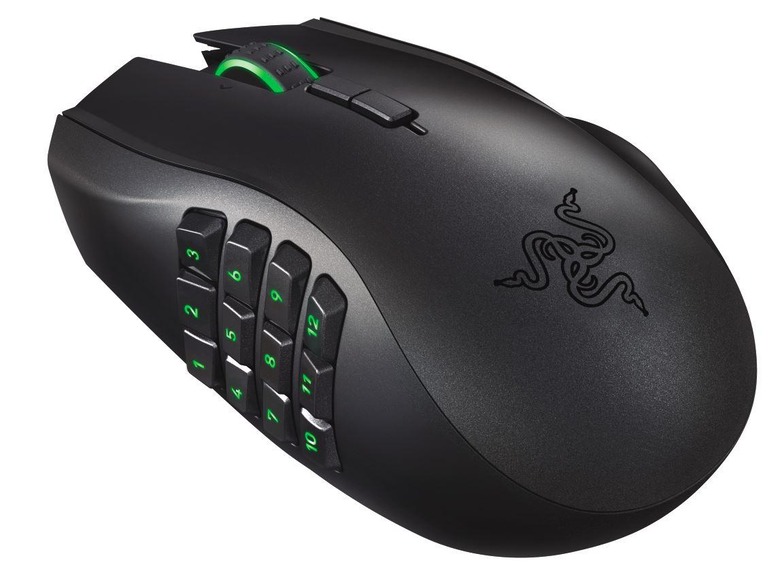 The mouse is promised to be both ergonomic and able to fit any hand size. As far as specs go, there's an 8200dpi 4G laser sensor that Razer says can capture up to 200-inches-per-second. There's a 7ft. braided fiber cable for use in wired mode, as well as a wireless option. Acceleration taps out at 50 G. Among the aforementioned buttons are a dozen mechanical thumb-grid buttons.
Though the mouse won't be showing up for another week or so, it was introduced at Gamescom, and is one of many devices Razer has up its sleeve. There's no word yet on availability or pricing. For other recent news from the company, be sure to check out the timeline below.
SOURCE: Razer