Razer Leviathan speaker system aims for your games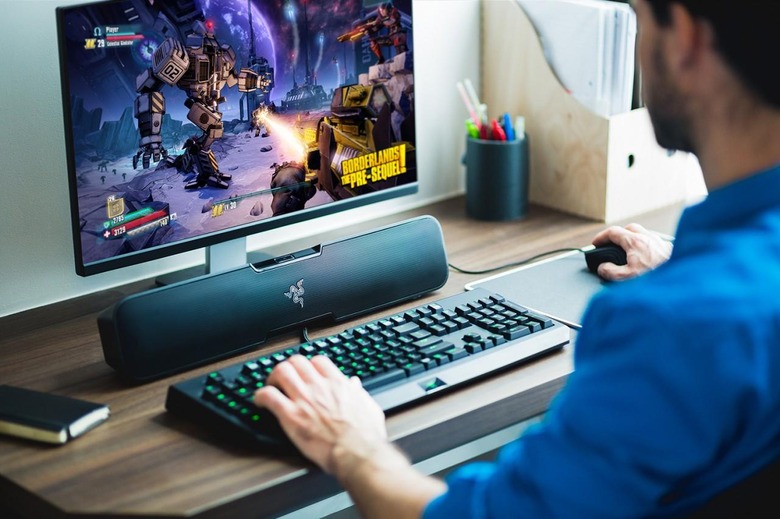 The gaming crew at Razer are once again taking aim at the speaker business, this time with a two-piece setup called Leviathan. This system "is powered by" Dolby Virtual Speaker technology with multiple inputs and full-range surround sound. That's 5.1 "true-to-life" surround sound with connectivity converted from your sound card, console, or set-top box. This speaker system (with subwoofer) is aimed at gamers, but not limited to one kind of gaming – or one kind of media, for that matter.
Inside the main Sound Bar you'll find 2 x 2.5-inch full range drivers and 2 x 0.74-inch tweets. This sound bar is simple, relatively small, and features a design that'll look nice with any of your gaming setups.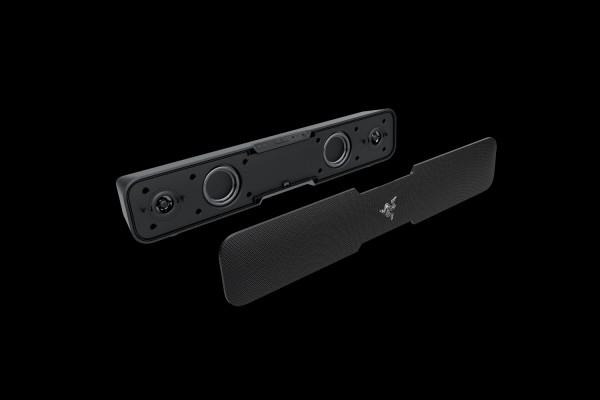 And it's all black – not beastly neon crazy like some gaming accessories are. This sound bar was made to work with your TV with your gaming console, with your TV for remote gaming, with your PC, or wherever else you might put it.
The Razer Leviathan connects with Bluetooth v4.0 with aptX and can connect with NFC. We're reaching out to Razer now to see what other inputs it has – for now we're to understand that it has "analog, optical, or Bluetooth" connections.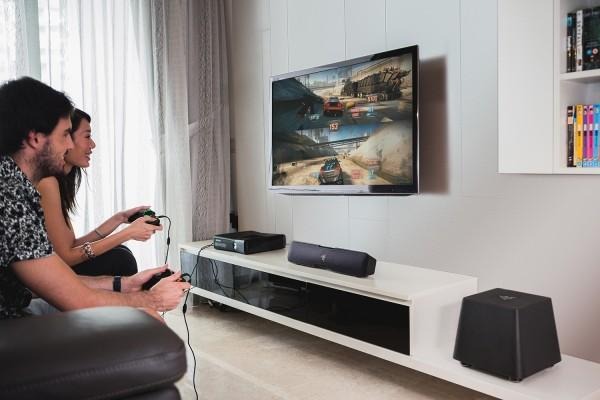 The sound bar has three tilt modes – 0, 15, or 18-degrees for optimal sound aim. Also along the back you'll find two screw holds so you can attach the unit to your wall, if you wish. You'll be able to work with three equalizer modes right out of the box for alternate media: gaming, music, movies.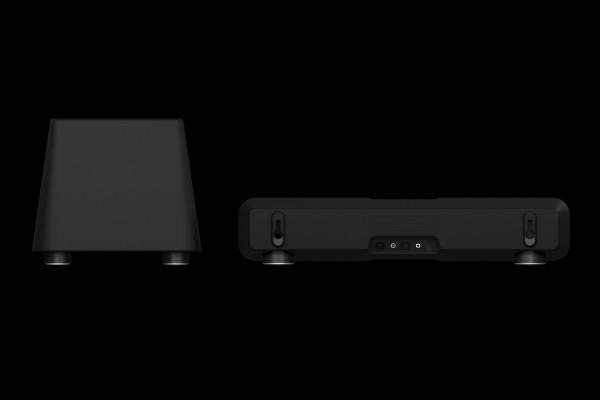 Also included in the package is a passive subwoofer. Looking like a massive keyboard button, this cube-like structure works with 5.25" / 133mm full range driver, 20Hz – 180Hz frequency, and a power output of 30W RMS.
This speaker system is up for pre-order now and will be shipping in November of this year (2014). You'll be able to pick it up for $199.99 USD for shipment inside the United States.