Razer Mamba Wireless 2018 gets 5G sensor and 50hr battery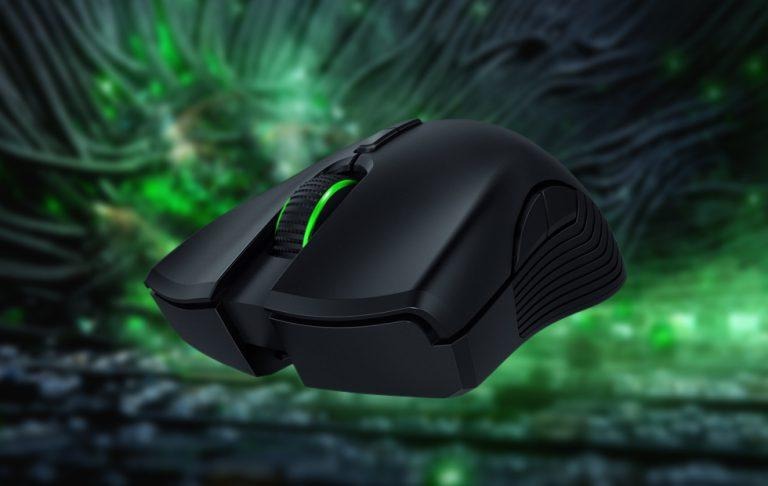 The newest version of the Razer Mamba Wireless gaming mouse looks similar to what's come before – but it's better. It's got improvements in two of the most important parts of any wireless peripheral – accuracy and battery life. That goes double for gaming devices made for a community of people who think wireless devices are the DEVIL. This one is slightly less devlish than before.
The Mamba Wireless mouse will come with a battery that's now rated for up to 50 hours on a single charge. That means you'll be able to play almost a full session of WoW, and you might even be able to stay rolling through your next LAN party. Not that people still go to LAN parties – but still!
This mouse has a newly-embedded Razer 5G Advanced Optical sensor. That's rated with "99.4-percent resolutional accuracy" – which is obviously pretty much perfect, and what Razer suggests is "the highest available on the market." This mouse also has a range up to 16,000 DPI. Remember when people used to use trackball mice? Man, what a weird world we live in.
On this mouse are Razer Mechanical Mouse Switches that'll be good to go for up to 50 million clicks. There's also seven programmable buttons (so long as you're using Razer Synapse 3) and Hybrid On-board Memory and Cloud Storage, not unlike the keyboard also revealed by Razer today – the Razer BlackWidow Elite.
Razer Mamba Wireless mouse (2018) specs:
● Razer 5G Advanced Optical Sensor with true 16,000 DPI
● Up to 450 in./sec. (IPS) / 50 G acceleration
● 1000 Hz Ultrapolling
● Seven independently programmable Hyperesponse buttons
● Razer Mechanical Mouse Switches with 50 million clicks life cycle
● Gaming-grade tactile scroll wheel
● Ergonomic right-handed design
● Razer Chroma lighting with 16.8 million customizable color options
● Hybrid On-Board Memory and Cloud Storage – up to 5 profiles
● Razer Synapse 3 enabled
● Approximate size: 125.7 mm / 4.95 in. (Length) X 70.0 mm / 2.75 in. (Width) X 43.2 mm / 1.70 in (Height)
● Approximate weight (excluding cable): 106 g / 0.213 lbs.
● Cable length: 2.1 m / 6.89 ft.
The Razer Mamba Wireless gaming mouse will be available at some point inside September of 2018. This mouse will cost approximately $100, depending on where you buy it. And we'll see this monster up close sooner than later!