Razer Lancehead mouse uses new "tournament setting" wireless tech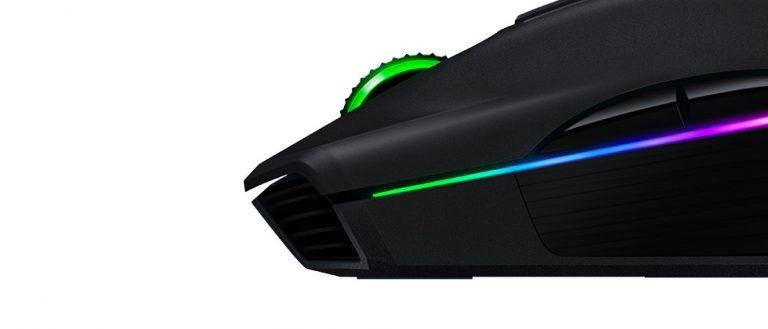 This week the folks at Razer have introduced the Lancehead, a wireless mouse that uses a new type of wireless technology. Razer calls this new connection method Adaptive Frequency Technology, and suggest that it "automatically selects the strongest interference-free frequencies within the 2.4 GHz band." Active switching happens whenever necessary and two editions of the mouse will be available very, very soon.
This is what Razer suggests will be "the first mouse esports players might consider taking to a tournament setting, where wired peripherals have always been the choice." That's a mighty hefty claim to make, especially when pro esports tournaments have players relying on every single click, and a missed connection could – and generally would – result in ultimate doom. It's telling that Razer is pushing for this possibility of esports use for the standard Lancehead, but also has a Lancehead Tournament Edition coming, too.
The Lancehead Tournament Edition is a wired ambidextrous mouse which is very, very similar to the DeathAdder Elite – save its form factor. The Lancehead include's what Razer describes as the most accurate laser mouse sensor in the world. This and other Razer Mechanical Mouse switches rate to "an industry-best 50 million clicks" – surely good for those that play day in and day out.
Both the standard and the Tournament Edition of the Lancehead mouse are ambidextrous. Both versions will also include a beta for the software Synapse Pro – which we'll be getting into soon. UPDATE: The big deal with Razer Synapse Pro (Beta) will be "hybrid on-board and cloud memory" in this mouse. Which is crazy, to be sure. This and AFT (Adaptive Frequency Technology) will most certainly make this mouse an interesting piece of equipment for all early adapters and high-end gamers – we'll be interested to roll with its uniqueness.
Razer suggests that the Razer Lancehead and Razer Lancehead Tournament Edition are expected to ship soon – no exact date has been given. We'll be getting a review unit in ASAP – sometime within the next month, that is to say. Let us know if you have any specific questions or tests you'd like us to run, otherwise stay tuned for the full review!
UPDATE: Razer Lancehead will cost $140 via Razer online – pre-orders start now. Shipment is expected to reach worldwide in May/June of 2017. Razer Lancehead Tournament Edition will cost $80 USD and is available via Razer online now, with worldwide availability set for May of 2017.