Razer Kraken X revealed, surround sound spread to 2019 headsets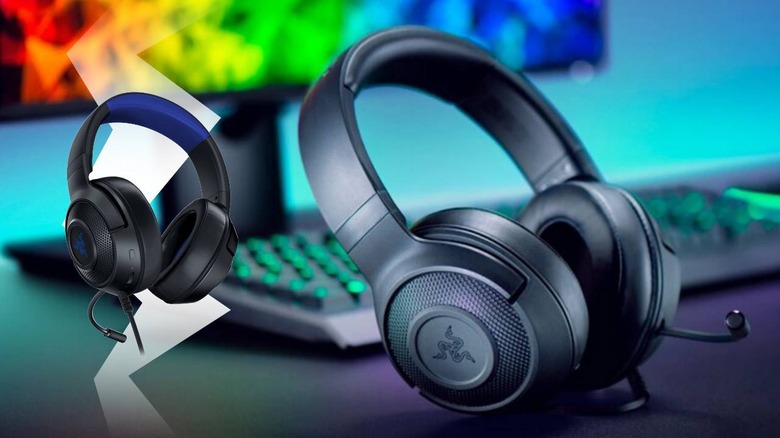 The Razer Kraken X headset was revealed this morning alongside word that 7.1 surround sound would come standard with all 2019 Razer headsets. The Razer Kraken X headset is easily the most easily-accessible headset (or set of headphones, if you prefer to call them such) in the Razer headphones collection. These headphones will be released later today for the first time.
The Razer Kraken X is what Razer suggests is an "entry level model" for their gaming headset collection. If you're looking to start a gaming peripherals setup, this would probably be a pretty good place to start. You'll get the gaming look (muted, not TOO crazy) and high-quality sound with a microphone and comfortable earcups.
In this headset are two 40 mm neodymium magnet-toting drivers with frequency response between 12 Hz – 28 kHz and impedance 32 Ω @ 1 kHz (with 106 dB sensitivity at that same kHz). The microphone has a frequency response between 100 Hz – 10 kHz, a signal-to-noise ratio of ≥ 55 dB, and a 1kHz sensitivity of -42 ± 3 dB.
These headphones have volume control on an earcup. They also have quick-mute on an earcup (one simple toggle). These headphones do NOT work with Bluetooth. They're analog, and they use a standard 3.5mm headphone jack. That cable's length of 1.3 m / 4.27 ft. isn't going to matter a stitch if you're trying to connect to a smartphone without a headphone jack.
Unless, of course, you've got a dongle. If you've got a Razer Phone, you should have said dongle (with a DAC inside besides). Users will need Windows 10 64-bit and the appropriate software to take advantage of surround sound.*
This new headset comes in two editions – Kraken X and Kraken X for Console. The Kraken X comes in any color you want so long as it's black. The console version comes in black with blue highlights.
Both versions of Kraken X will cost $49.99 USD / €59.99 MSRP, and will be available today (June 6th, 2019) on the Razer store online. They'll be appearing "worldwide" at your favorite gaming accessories-selling store in Q2, 2019.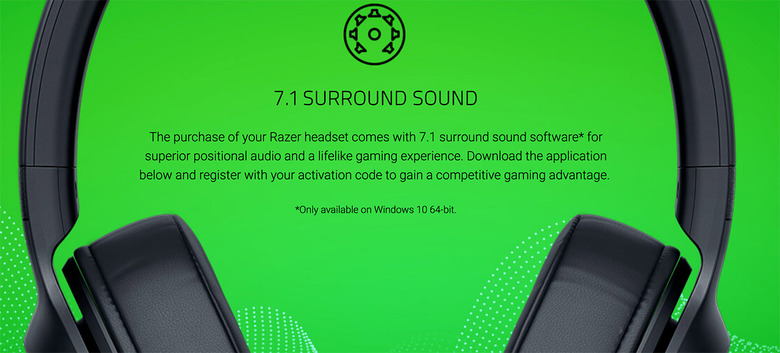 *Razer's 7.1 surround sound capabilities are ready to roll for all 2019 over-the-ear headsets priced under $99 USD (so, basically this year's Kraken). Every headset priced at and above $99 USD (for example the Kraken Tournament Edition and Nari family) will get THX Spatial Audio access.
NOTE: If you have a Razer Kraken from 2019 and did not get a code in the box, you'll need to register your headset with the RazerID system, at which point you'll get the code for the software for Windows.