Razer Kraken Tournament Edition brings THX Spatial Audio to pro-gaming headset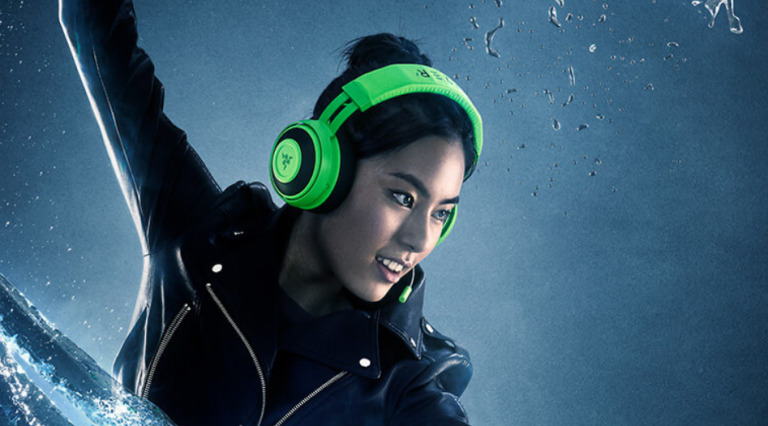 This week the folks at Razer revealed the newest and most extravagant versions of three of their best-known peripherals. The Razer Kraken Tournament Edition, the BlackWidow Elite, and the Mamba Wireless were revealed at IFA 2018 in Germany and PAX West. This includes upgrades as well as completely new technologies never before offered in these products – including here the inclusion of THX Spatial Audio in a pair of BRIGHT GREEN gaming tournament-ready headphones (with a top-notch mic, of course).
The Razer Kraken Tournament Edition rolls with full-ear covers with cooling gel for long-term wear. This pair of headphones has an analog volume control wheel, microphone quick mute toggle, and THX Spatial audio tech. But WTF is THX Spatial Audio, you might wonder, and isn't THX the company that George Lucas used to make Star Wars blast my eardrums out when I was a kid?
The answers are yes, THX was once used by Star Wars, and yes, it remains a great audio company. Razer acquired THX back in the year 2016, and they've been integrating THX-approved audio in their products ever since. See also: Razer Nommo Pro.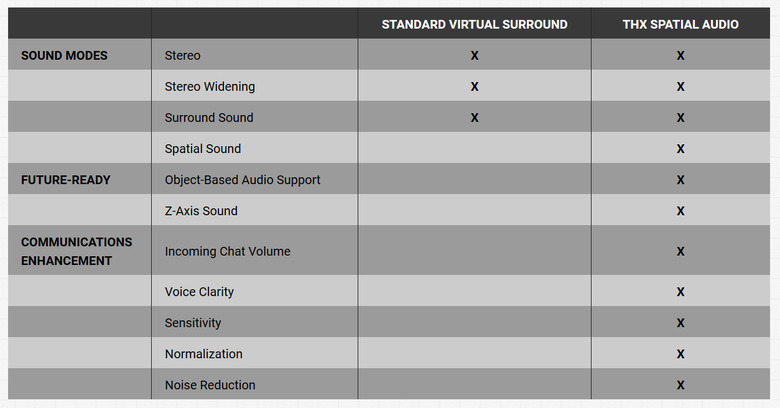 In the Razer Kraken Tournament Edition headphones, THX Spatial Audio brings "improved support" on stereo, 5.1, and 7.1 content. It's also "future ready with support for ambisonics and object-based audio." You can learn more about this technology over at Razer right now.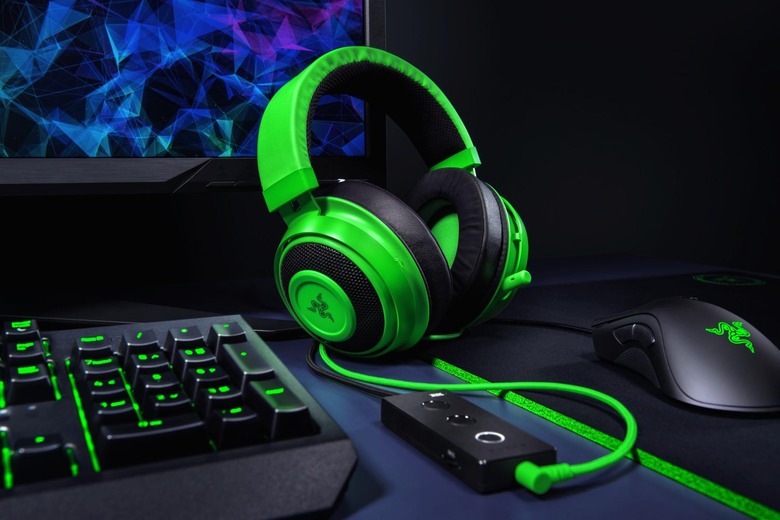 HEADSET:
● Frequency response: 12 Hz – 28 kHz
● Impedance: 32 Ω @ 1 kHz
● Sensitivity (@1 kHz): 109 dB
● Input power: 30 mW (Max)
● Drivers: 50 mm, with Neodymium magnets
● Inner ear cup diameter: 56 mm / 2.2 in.
● Connection type: Analog 3.5 mm
● Cable length: 1.3 m / 4.27 ft.
● Approx. weight: 322 g / 0.71 lbs.
MIC:
● Frequency response: 100 Hz – 10 kHz
● Impedance: 32 Ω @ 1 kHz
● Signal-to-noise ratio: > 60 dB
● Sensitivity (@1 kHz): -45 ± 3 dB
● Pick-up pattern: Unidirectional ECM boom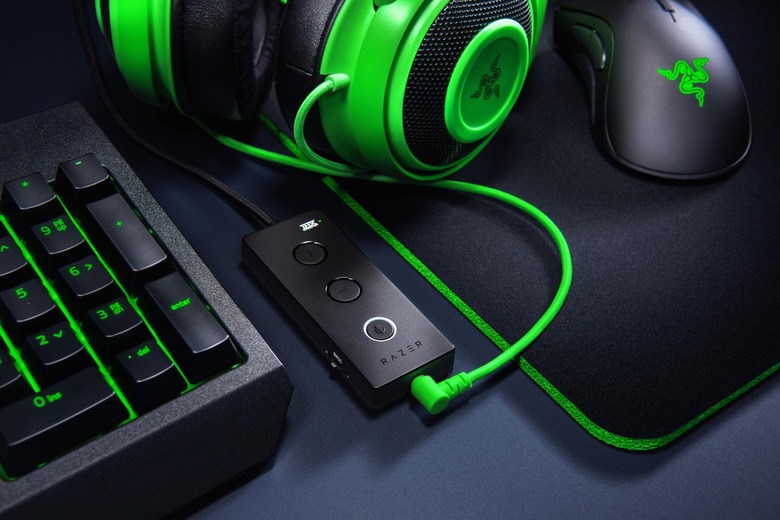 This pair of elite headphones has a USB dongle with volume, bass, THX Spatial toggle, mic mute, and game/chat balance controls. The cable is a healthy 2-meters long, and the headphones themselves connect with a 3.5mm audio jack. These headphones will be made available for approximately $100 USD in September of 2018.