Razer Kraken 2019 released with price chop reboot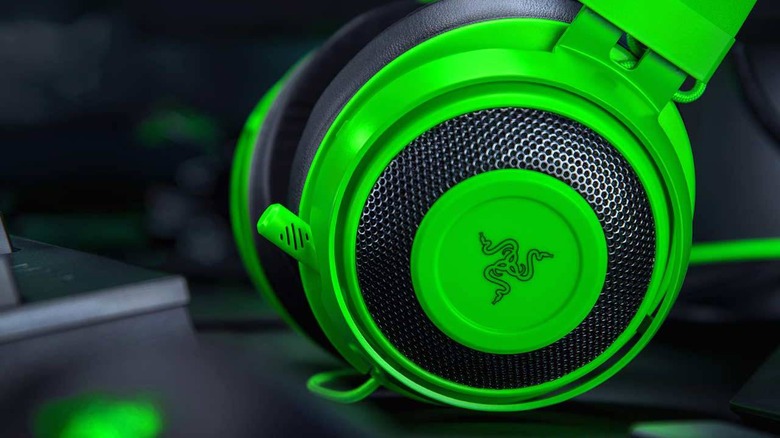 The folks at Razer adjusted the way they're delivering several accessories for gamers, in headphones, keyboards, and mice. The headphones part of this equation is the 2019 edition of the Razer Kraken. This set of headphones – a headset, as it were – rolls with a look that's very similar to the more expensive Kraken Tournament Edition, but comes with slightly lesser features in order to deliver a less expensive piece of hardware.
In this headset are "custom-tuned" 50 mm Drivers with Neodymium magnets and a frequency response range of 12 Hz – 28 kHz. Sensitivity (@1 kHz) is cited as 109 dB, with impedance at 32 Ω @ 1 kHz. Audio is delivered with a standard 3.5mm audio jack.
As the cord on this set of headphones is extremely standard, the headset is compatible with PC, PS4, Xbox One, Nintendo Switch and Mobile Devices with 3.5mm jack. Of note: The Razer Phone is NOT compatible with this headset unless you use the device's in-box headphone jack dongle.
The microphone on this device is retractable and unidirectional. Frequency response range for the microphone is 100 Hz – 10 kHz, with a signal-to-noise ratio of > 60 dB and sensitivity (@1 kHz) of -45 ± 3 dB.
Ear cushions are made to cover and/or surround the entire ear with Razer's "cooling gel" made for long-term use. Inner cup diameter on these headphones is 54 mm x 65 mm, and cable length is 1.3 m / 4.27 ft. The weight of the headset is 322 g / 0.71 lbs, and two different ways to use the device are available.
If you want just audio, you'll need a 3.5 mm audio jack. If you want audio+mic, you'll need a 3.5 mm audio + mic combined jack. You can run with in-line controls, too, supposing your device is in agreement with the headphones delivering such commands. There's an analog volume control wheel and a microphone quick mute toggle, too.
This headset will be available starting on the 14th of March, 2019 through the Razer store online. Worldwide availability will follow within the month. Users will be able to purchase this headset for approximately $80 USD.