Razer Junglecat iPhone gamepad released with custom profiles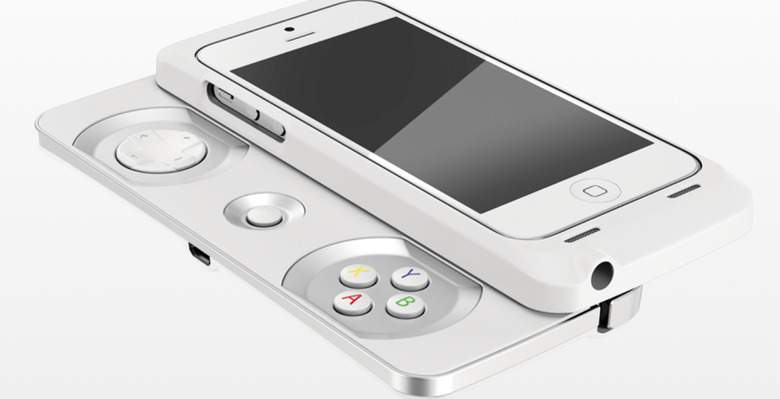 Earlier this year at CES 2014 we got our first glimpse of what would eventually become the Razer Junglecat. This tiny beast takes hold of the gamepad era for the iPhone, making certain the full extent of Razer's promise in highest-quality materials and build are delivered. The final device has evolved far beyond what we saw in-hand this January.
What we're seeing today is a machine that works with AXBY pressure-sensitive buttons, making full use of iOS 7 (and eventually 8) gamepad interactivity. D-pad and bumpers are also included for a full gamepad experience.
• iOS7 fully supported gamepad
• Precision D-pad
• Highly sensitive ABXY action buttons and bumpers
• Highly durable, collapsible sliding mechanism for portability
• Pocket-able for access anytime, anywhere
• Downloadable companion iOS app
• Designed for the Apple iPhone 5/5s
• Open access to all of the phone's portals and buttons
• Approximate size: 150 mm (5.9 in.) long; 65 mm (2.5 in.) wide; 18 mm (0.7 in.) tall
This gamepad is 20mm thin, edging in as close to a standard protective case as Razer dared to go. Taking the form of a slider, this gamepad/case system works with its own unique iOS app to make certain the entire experience is up to Razer's standards.
With this app, pressure sensitivity of the AXBY buttons can be adjusted. Up to 20 personalized profiles with button assignments and sensitivity settings can be saved, allowing a taylor-made system for every user. This app also keeps a list of the newest and best iOS gamepad-friendly games appearing on the iTunes App Store.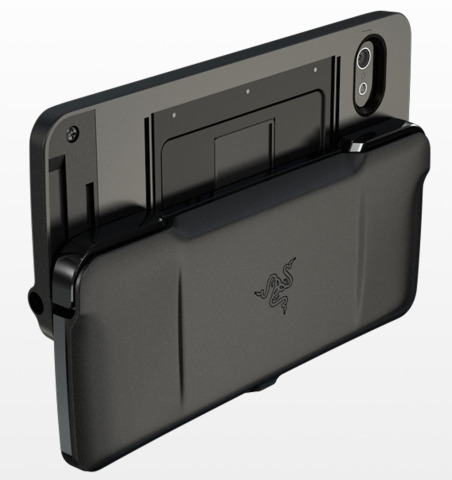 This iOS companion app will be listed before the device, which will be available worldwide in July of 2014. RazerStore online will have pre-sales starting this week, and shipping of the device in 4-6 weeks. The Razer Junglecat will cost a cool US$99.99 this summer.