Razer HyperSense devices hands-on: From THX sound to Lofelt haptic feedback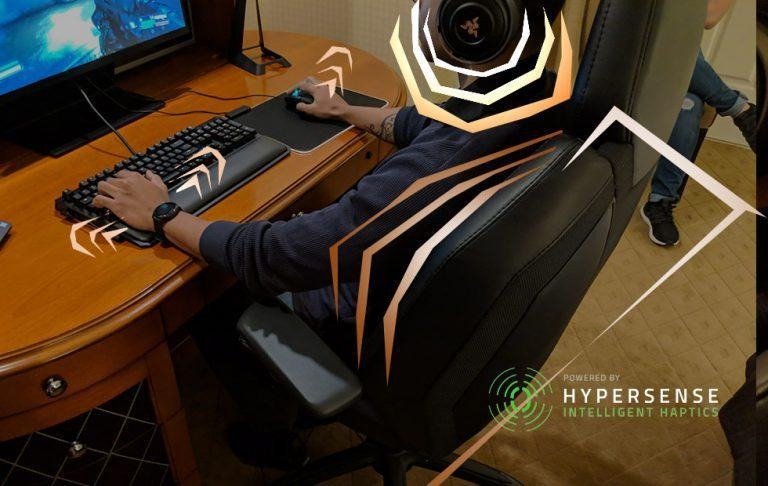 It's time to feel the rumble on all your parts – so says Razer, and their newest ecosystem brand Razer HyperSense. Razer HyperSense is to haptic feedback what Razer Chroma is to multicolor LED lighting. The first demonstration of this system was presented to us at CES 2019 with a collection of devices made by Razer, Lofelt, and SUBPAC, too. One of these products is already on the market in its current form: the Razer Nari Ultimate – a pair of headphones with Razer HyperSense inside.
The Razer HyperSense setup we got the opportunity to experience at CES 2019 stemmed from THX Spatial Audio. Razer owns THX, and with THX Spatial Audio, they've got the "IF THIS" part of the equation for Razer Hypsersense. The "THEN THAT" part of HyperSense is haptic feedback – rumbling in a variety of devices, each one according to a certain part of the source sound.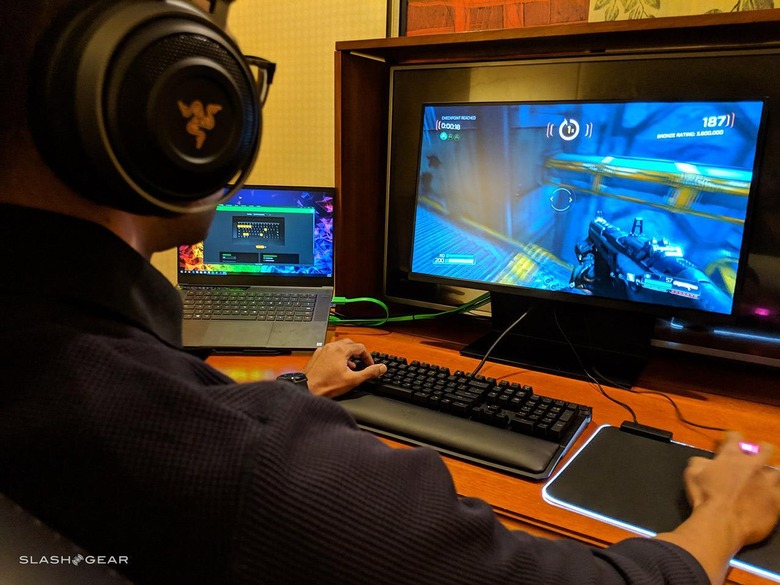 THX Spatial Audio outputs a set of signals. With a game like we experienced at CES 2019, this meant things like: one signal for footsteps, one signal for gunfire. Another signal for loud impact sounds and loud sounds coming from behind the player, and full 360 ambient feedback for the headphones.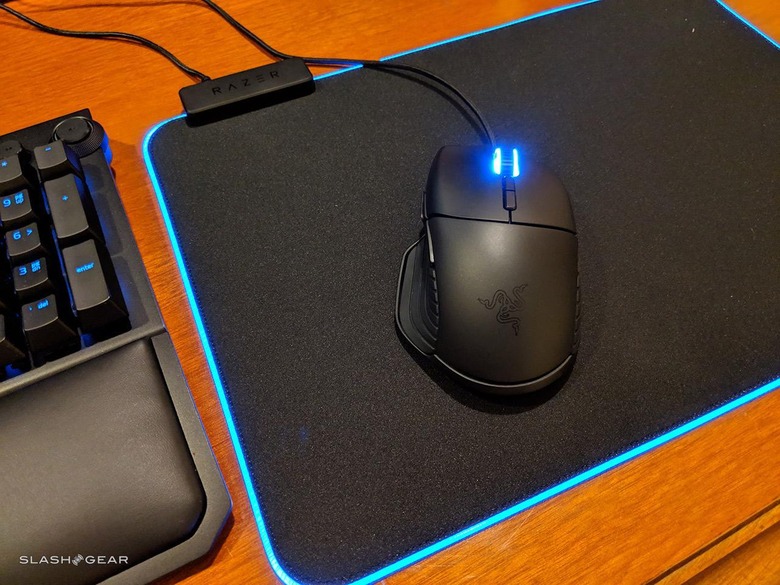 When in the game the weapon is fired, the mouse reacts. Each different sort of event – shotgun, machine-gun, rocket launcher – each had a different sort of feedback. Razer called this "simulated tactile feedback based on weapon of choice." This setup was made for a right-handed individual, so the mouse also intercepted sounds from the right – turning those into a bit of feedback too.
On the left was a section of keyboard wrist rest with haptics from Lofelt. The keyboard didn't rumble – that'd be too crazy. But for the left wrist, "sensory perception of footsteps or events incoming from the left." Both the mouse and the wrist rest are new Razer devices – not necessarily final products just yet, but certainly in conceptual testing.
The chair was made with Subpac. Subpac makes their own back rumbler wearable – here it's basically a chair with that rumbler already embedded within. Much like wearing a virtual reality headset tricks you (or brings you in willingly) into believing you're immersed in a virtual environment with your eyes (and sometimes your ears), the chair, the headset, the wrist rest, and the mouse created an epic setup for games like DOOM.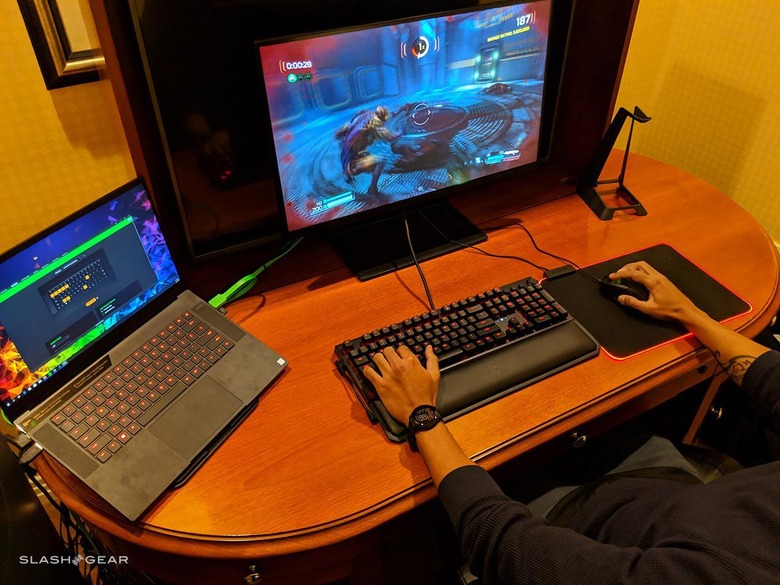 Playing a first-person shooter is the obvious first place one might go with a setup like this. We played some relatively tame action first, then dropped in to DOOM. Even after just a few minutes, it was apparent we'd entered a new world. If anything can open up a whole new door in gaming (that isn't VR,) this is it. And with VR, it'll be even better!
Right now we're limited to the headset – that's already out on the market. But soon – as soon as possible, one would hope – we'll see a whole lot more – full systems, Razer approved. This demonstration of multiple Razer HyperSense devices was like waking up from a long sleep, with a rumble! A rumble that went marrow deep!