Razer Hammerhead Duo earbuds have one Nintendo Switch-specific detail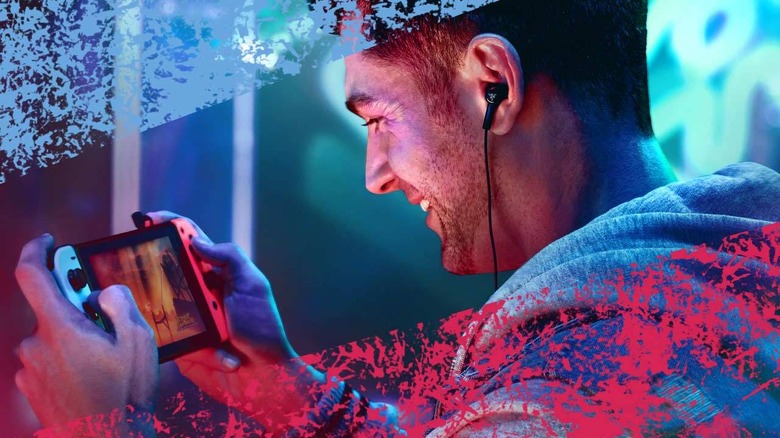 The tiniest detail in the Razer Hammerhead Duo headset (earbuds) has an eye for the Nintendo Switch. To be clear, there'll be two versions of the Razer Hammerhead Duo, one for Switch, the other ready to roll with every other device under the sun. One is called "Razer Hammerhead Duo", the other is called "Razer Hammerhead Duo – Compatible with the Nintendo Switch". Sadly this version will not be in the eye-searing blues and reds of the Nintendo Switch console controllers.
The Razer Hammerhead Duo – Compatible with the Nintendo Switch has one single control difference from the standard model. The mic mute enable/disable button exists only on the Switch model of the earbuds. The button sits on the in-line remote, and ONLY activates the mute on an official Nintendo Switch game console.
For the standard model, there is no mic mute button. Instead (and not available on the Switch version,) the standard version gets a volume up/down rocker and a play, pause, accept/End call button.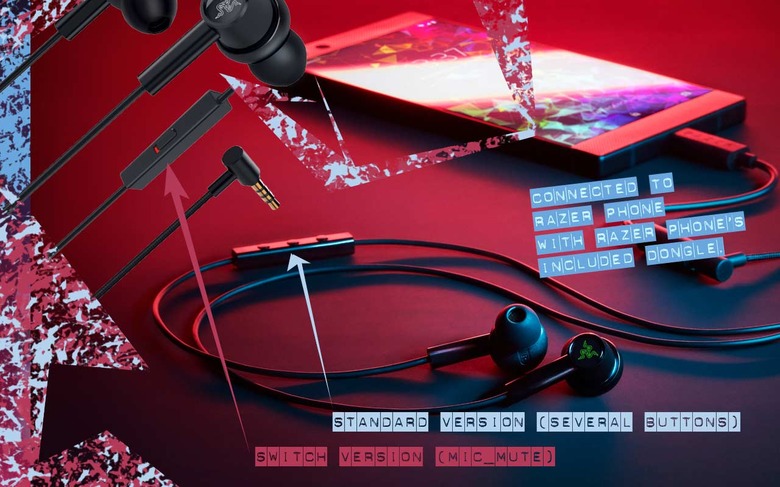 Otherwise both models are the same, with audio frequency response: 20 Hz-20 KHz, Impedance: 32Ω ± 15%, Sensitivity: 112 ± 3 dB (Max SPL), and Input Power: 10 mW/20 mW. Drivers for these earbuds roll with Dynamic + Balanced Armature, and both have a 3.5 mm angled jack at the end of their connector cable. Cable length is 1.2m, and the approximate weight of the earbuds is 17g.
Frequency response in the microphone in this headset is 100 Hz -10 kHz, with omni-directional pick up pattern. This mic has a signal to noise ratio at above 58 dB with sensitivity at -40 ± 3 dB.
Both models were announced to have prices set the same, both at approximately $60 USD or 60-Euro, MSRP. The standard model is coming to Razer's online shop on April 30th, 2019, and worldwide in Q2, 2019 (within the next couple months). The Switch version is coming to the Razer store online in the first week of June, 2019, and will be available worldwide at around the same time as the non-Switch edition.