Razer Firefly, the light-up mousepad you never knew you needed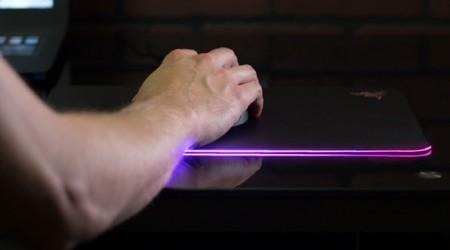 A light-up mousepad by the name of Firefly is coming from the folks at Razer, made to be a perfect match for the rest of your "Chroma" edition peripherals. This device is a "hard gaming mouse mat", if you want to be specific about it, working with a micro-textured surface to make certain your laser mouse movement is as speedy and precise as possible. Razer also suggests that this surface has an "enhanced reflective quality" that'll deliver fabulous "rapid in-game responsiveness."
This mouse pad lights up. It doesn't just light up in one color, it lights up in a full 16.8-million different colors with strange and assorted computer-run effects. You can work with effects like the Wave – rolling colors around the edge of the mat, or Spectrum Cycling, moving the whole mat through the full electric rainbow extremely smoothly.
Below you'll see several Chroma devices running through the spectrum at different times. This effect can also be synced between devices, making every Razer Chroma device you have cycle at the same time, in the same color.
Next you'll see a rendering of the Razer Firefly running the Wave. Note that here we can only achieve 256 colors, while the actual lights are far, far more smooth and diverse.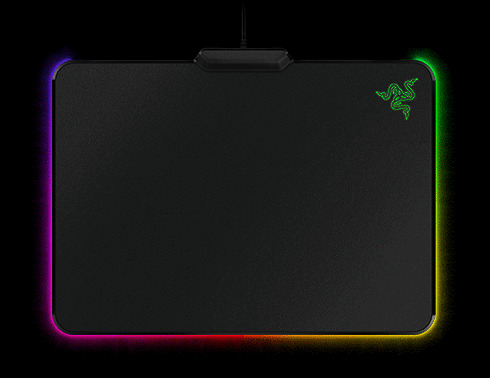 What's neat about this particular device as far as cross-device color is its ability to be Reactive. Should you happen to have a Razer gaming mouse and this pad, you can set it to light up when you click. Neat.

System requirements include a PC or Mac with a free USB port, an internet connection (if you want to download new effects), and 100MB of hard disk space. That's it.
Specifications include the following:
• Micro-textured finish for balanced gameplay
• Optimized surface coating for highly responsive tracking
• Chroma customizable lighting
• Inter-device color synchronization
• Coming soon: Reactive and wave
• Non-slip rubber base
• Razer Synapse enabled (for Chroma customizable lighting)
• Gold-plated, USB connector (to power the Chroma customizable lighting)
• 2.13 m / 7 ft lightweight, braided fiber cable
• Approximate size: 355 mm / 13.98 " (Length) x 255 mm / 10.04 " (Width) x
• 4 mm / 0.16 " (Height)
• Approximate weight: 380 g / 0.84 lbs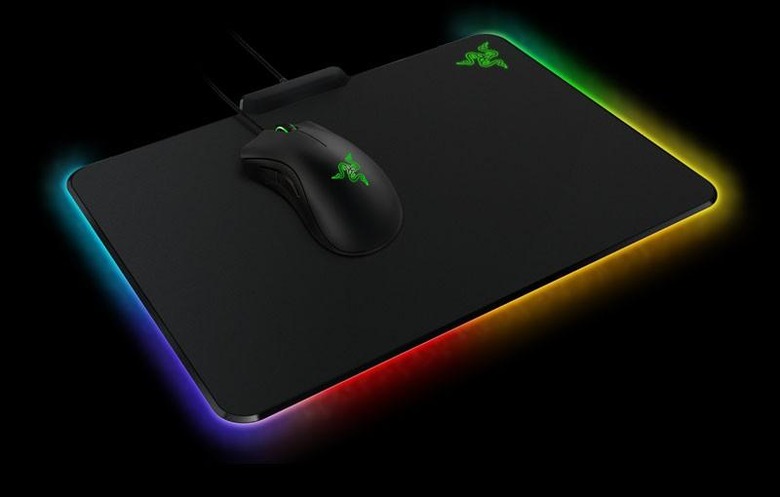 This mouse pad is available on pre-order starting immediately. Shipping will begin on the 2nd of June, 2015, and this device will cost you $56.99 USD straight from Razer online.