Razer CES 2020 Lineup Includes 5G Routers, Racing Simulators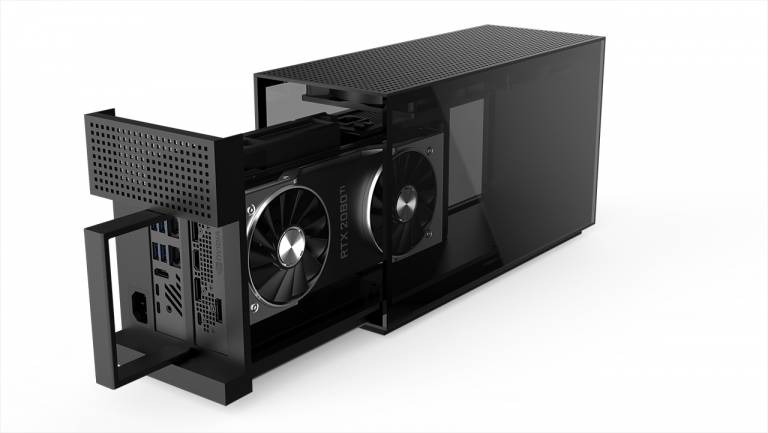 Razer typically shows up to trade shows with a bunch of announcements to make, and it turns out CES 2020 was no different in that regard. Razer made a handful of announcements about upcoming products and concepts during the show today. The products it revealed include a new controller for mobile gaming, a compact desktop, and a new 5G router.
Razer Kishi mobile gaming controller
The Razer Kishi is a controller for mobile gaming with wide compatibility, taking the concept central to the Razer Junglecat and fixing the one major problem (limited handset support) with it. Kishi is a two-piece controller that bookends your smartphone, and the resulting device looks an awful lot like a Nintendo Switch. The Razer Kishi will be available in Android and iOS models in early 2020; you can check out all of the phones the controllers will be compatible with it here.
Razer Tomahawk modular PC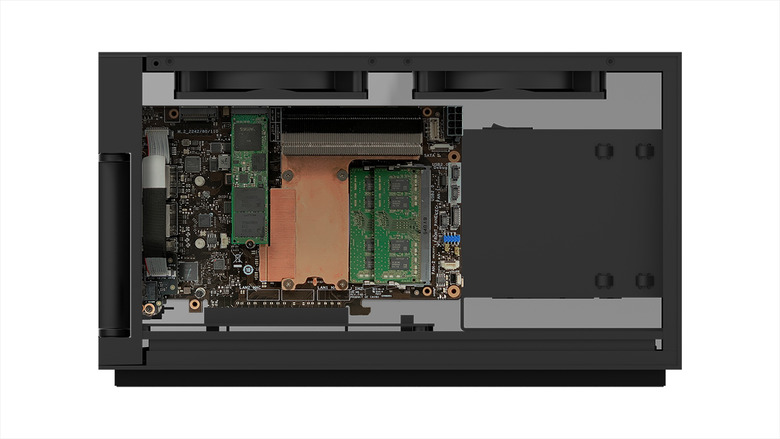 Razer's first love is, of course, PC gaming, so it only makes sense that the company announced a gaming PC of its own at CES. Dubbed the Razer Tomahawk, this PC has configuration options that put it well into the high-end, but what's particularly interesting about it is its modular design. Users should be able to swap out components with ease, as they're all accessible within the Tomahawk's tiny case. There's no solid release date or pricing details for the Tomahawk yet, but we can definitely expect it to be an expensive machine when it arrives in the first half of 2020.
Razer Sila 5G Home Router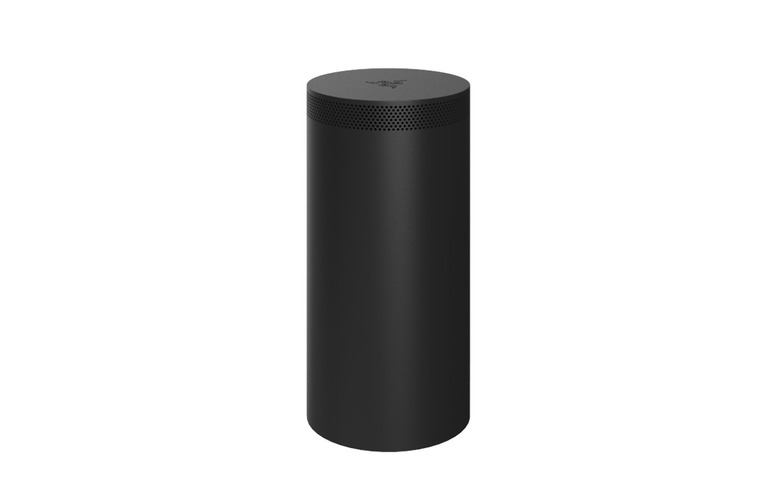 On top of the announcements it made for mobile and PC gaming, Razer is also getting into the 5G router space. Not only is Razer anticipating a future where 5G home broadband widespread, but the Sila also acts as a mobile hotspot since it has a rechargeable battery. Users will be able to manage their router settings through an accompanying app, and the Sila will also offer prioritization tools that allow gamers to make sure their machines have the bandwidth they need for uninterrupted online play. There's no release date or pricing details for the Sila yet, so we'll keep our eyes peeled for more.
Razer Eracing Simulator concept
While the other items on this list are products that you'll one day be able to buy, this final one is not. In addition to the rest of the products it brought to CES, Razer also revealed a new eracing simulator concept. Despite the fact that esports are everywhere these days, we don't see much pro competition in racing games. Razer's concept could change that, or at least the company expects it to.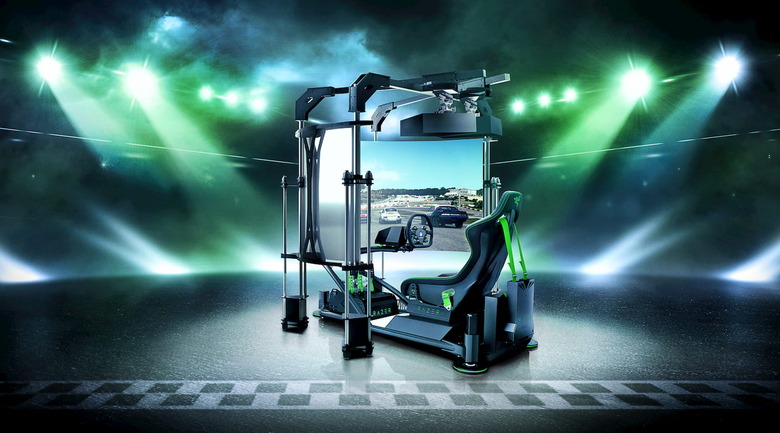 The concept was made with the help of Vesaro, Simpit, Fanatec, and Synthesis VR. Visuals are displayed using a 128-inch projector system with a 202-degree field of view, while the simulator provides full manual controls for the players. It'll also be capable of mapping terrain and providing force feedback to drivers, which Razer says will result in a more immersive experience.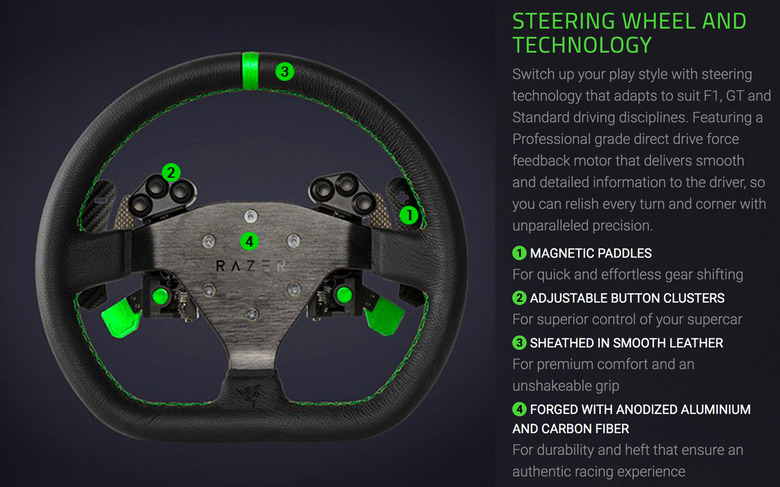 While we doubt we'll see this made available to regular consumers, it seems that Razer actually has plans to produce these for pro play. In an effort to get the eracing competitive scene off the ground, it also says that it will begin investing in leagues "in the near future." Keep your eyes peeled, because it may not be long before you see pro racing gamers playing out matches using these simulators.